The retailer plans to offer the service nationwide before the end of the year
05/14/2019
|
ConsumerAffairs

By Mark Huffman
Mark Huffman has been a consumer news reporter for ConsumerAffairs ... Read Full Bio→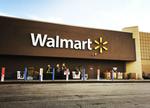 In a shot fired across Amazon's bow, Walmart has announced the launch of one-day delivery on a wide range of general merchandise from Walmart.com, with a minimum purchase.
The service is rolling out first to consumers in Phoenix and Las Vegas, with plans to expand it to  Southern California next. Marc Lore, CEO of Walmart eCommerce U.S., says NextDay delivery will roll out gradually over the coming months, with a plan to reach approximately 75 percent of the U.S. populat...
More
The new policy will go into effect in July
05/10/2019
|
ConsumerAffairs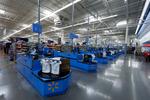 Beginning July 1, consumers looking to purchase tobacco or e-cigarette products at Walmart or Sam's Club will have to be at least 21 years old.
The retailer announced this week that it's raising the minimum age to buy tobacco products as part of a larger effort being made by regulators to reduce teen nicotine addiction. In addition to raising the minimum age to buy tobacco products, Walmart will stop selling e-cigarettes in sweet flavors, which have been found to appeal...
More
Sort By