The retailer is upping the ante in its race with Amazon and Target
03/14/2018
|
ConsumerAffairs

By Mark Huffman
Mark Huffman has been a consumer news reporter for ConsumerAffairs ... Read Full Bio→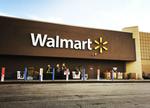 The grocery delivery wars are heating up.
Walmart has fired the latest shot, announcing that it will expand its fledgling grocery delivery service from its current six markets to more than 100 metro areas -- covering 800 stores -- by the end of this year.
The retailer estimates that will make 40 percent of U.S. households eligible for its grocery delivery service.
Greg Foran, CEO of Walmart U.S., says the company is making the leap with the aid of new technology. He says w...
More
​The company is hoping to compete with Amazon and meal kit providers for shoppers' dollars
03/05/2018
|
ConsumerAffairs

By Sarah D. Young
Sarah D. Young has been a columnist for a blog ... Read Full Bio→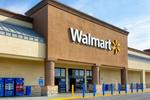 Walmart announced Monday that it will roll out its meal kit service to as many as 2,000 stores nationwide this year, following an initial test in some of its stores.
The meal kits feed two people and range in price from $8 to $15. Consumers can either buy kits in store or order them online and pick them up later that day. Three different kinds of kits are available to choose from, depending on how much cooking shoppers want to do.
"On shelves in the deli, options includ...
More
Sort By