Company employees will use smart entry technology to get into customers' homes
06/07/2019
|
ConsumerAffairs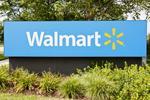 Later this year, Walmart will launch a new grocery delivery service called inHome Delivery, which will take the idea of home delivery "one step further."
After a customer places their order online and selects a delivery day, one of Walmart's employees will deliver fresh groceries and put them directly in the customer's refrigerator.
In a blog post, the company explained that its workers will be able to access the customer's home through the use of smart entry technology...
More
The retailer plans to offer the service nationwide before the end of the year
05/14/2019
|
ConsumerAffairs

By Mark Huffman
Mark Huffman has been a consumer news reporter for ConsumerAffairs ... Read Full Bio→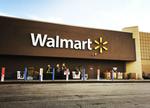 In a shot fired across Amazon's bow, Walmart has announced the launch of one-day delivery on a wide range of general merchandise from Walmart.com, with a minimum purchase.
The service is rolling out first to consumers in Phoenix and Las Vegas, with plans to expand it to  Southern California next. Marc Lore, CEO of Walmart eCommerce U.S., says NextDay delivery will roll out gradually over the coming months, with a plan to reach approximately 75 percent of the U.S. populat...
More
Sort By