The company hopes adding upscale apparel will help it become a 'fashion destination' for shoppers
05/16/2018
|
ConsumerAffairs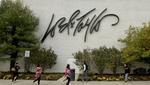 Walmart has announced that it's adding high-end items to the fashion section of its website as part of a site upgrade first teased back in April.
Consumers will soon see two different categories on the fashion section of Walmart's website: Premium Brands and Walmart's Everyday Brands.
The company's Premium Brands section will include offerings from more than 125 Lord & Taylor brands, including Tommy Bahama, Vince Camuto, Miss Selfridge, and Lucky Brand. A separate tab wi...
More
​Softbank CEO Masayoshi Son let the news slip in an earnings presentation
05/09/2018
|
ConsumerAffairs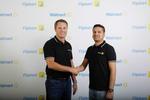 Walmart has reached a deal to buy Flipkart, the largest e-commerce retailer in India, for $16 billion dollars. The partnership will give Walmart a 77 percent stake in a rapidly growing market which is currently comprised of 1.3 billion people.
Softbank, one of Flipkart's biggest investors, held an earnings presentation on Tuesday and let news of the deal slip slightly early.
"Walmart is purchasing Flipkart," Softbank CEO Masayoshi Son said during the presentation (speaki...
More
Sort By