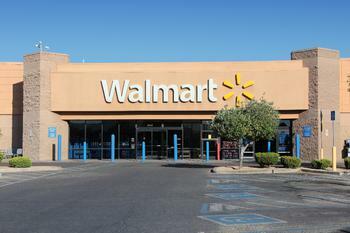 Company officials say members of a pilot program could eventually earn over $200,000 per year
Walmart says there's a path for everyone at the company – especially students.
On top of traditional part-time roles for high schoolers and college students, the company just announced a new pilot program called College2Career that gives young professionals a way to kickstart their professional lives by managing a Walmart store. Those positions could eventually lead to a lucrative career that earns graduates over $200,000 per year as an annual salary.
We aren't quite half...