With others offering deals to hold on to their piece of the pie, the consumer can't help but win
06/24/2019
|
ConsumerAffairs

By Gary Guthrie
Gary Guthrie covers technology and travel for the ConsumerAffairs news ... Read Full Bio→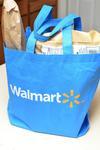 Walmart has decided to amp up its place in the grocery delivery game. And it's not just sticking a toe or two in the water, it's putting in its whole foot.
Walmart is reportedly set to go on two new direct-to-consumer offers: Delivery Unlimited, an unlimited grocery delivery service for $12.95 per month plan, $98/year, or up to $9.95 per order; and "InHome," a service in which a Walmart delivery person will come to a consumer's home and put their order of fresh products ...
More
The retailer was accused of failing to adequately police its foreign operations
06/21/2019
|
ConsumerAffairs

By Mark Huffman
Mark Huffman has been a consumer news reporter for ConsumerAffairs ... Read Full Bio→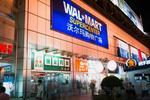 Walmart has reached a settlement with the Securities and Exchange Commission (SEC) which completes an investigation of the retailer's international operations.
The company will pay fines totaling $282 million to settle charges that it violated provisions of the Foreign Corrupt Practices Act (FCPA), which governs how U.S. corporations deal with foreign governments.
The settlement, announced by both parties, ends a seven-year investigation that began when Walmart alerted U....
More
Sort By