Retailer seeks to counter Amazon voice ordering through Alexa
08/23/2017
|
ConsumerAffairs

By Mark Huffman
Mark Huffman has been a consumer news reporter for ConsumerAffairs ... Read Full Bio→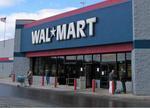 In the world of retail, Walmart is viewed as the most formidable challenger to Amazon, and that company has just made another move on the retail chess board.
In an obvious answer to Amazon's voice ordering capability through the Echo device, Walmart has signed a deal for voice ordering through the Google Assistant.
What makes this deal unique -- other retailers have the ability to take voice orders through Google -- for the first time Google will sync up with Walmart acco...
More
System being tested in New Jersey and Arkansas before national roll-out
06/02/2017
|
ConsumerAffairs

By Mark Huffman
Mark Huffman has been a consumer news reporter for ConsumerAffairs ... Read Full Bio→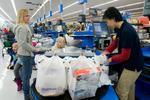 In the battle of retail dominance, Walmart figures it has one thing Amazon doesn't -- lots of stores and even more employees.
CEO Marc Lore says the company plans to leverage that advantage, announcing a plan for online orders to be delivered by Walmart store associates on their way home from work. The idea is to get packages delivered to customers sooner and cheaper.
Writing in the company blog, Lore says the system could cut shipping costs and get packages delivered fas...
More
Sort By