System being tested in New Jersey and Arkansas before national roll-out
06/02/2017
|
ConsumerAffairs

By Mark Huffman
Mark Huffman has been a consumer news reporter for ConsumerAffairs ... Read Full Bio→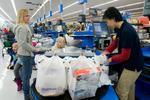 In the battle of retail dominance, Walmart figures it has one thing Amazon doesn't -- lots of stores and even more employees.
CEO Marc Lore says the company plans to leverage that advantage, announcing a plan for online orders to be delivered by Walmart store associates on their way home from work. The idea is to get packages delivered to customers sooner and cheaper.
Writing in the company blog, Lore says the system could cut shipping costs and get packages delivered fas...
More
Expanded offerings and aggressive online strategies are credited for the bump
05/19/2017
|
ConsumerAffairs

By Christopher Maynard
Christopher Maynard is a New York-based writer and editor who ... Read Full Bio→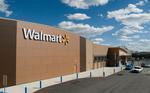 Retail companies, many facing declining sales at brick and mortar locations, have been clambering to claim their piece of the online retail space, and now it seems that Walmart is gaining some ground.
The New York Times reports that the company saw a 63% jump in online sales during the past quarter, a possible sign that it is making progress towards sustainable growth that could make it a better competitor against online giant Amazon.com.
"This is extraordinary growth, an...
More
Sort By