Expanded offerings and aggressive online strategies are credited for the bump
05/19/2017
|
ConsumerAffairs

By Christopher Maynard
Christopher Maynard is a New York-based writer and editor who ... Read Full Bio→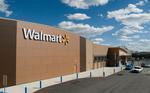 Retail companies, many facing declining sales at brick and mortar locations, have been clambering to claim their piece of the online retail space, and now it seems that Walmart is gaining some ground.
The New York Times reports that the company saw a 63% jump in online sales during the past quarter, a possible sign that it is making progress towards sustainable growth that could make it a better competitor against online giant Amazon.com.
"This is extraordinary growth, an...
More
Select items will have a discount if you order online and pick it up at a store
04/12/2017
|
ConsumerAffairs

By Mark Huffman
Mark Huffman has been a consumer news reporter for ConsumerAffairs ... Read Full Bio→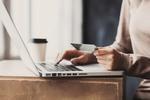 Walmart is wading deeper into online competition with Amazon by offering discounts on more than ten thousand items if consumers order them online and pick them up at a Walmart store.
The number of items will expand to one million by the end of June, the retailer said.
Surveys have suggested that consumers like the convenience of ordering something online, then driving to a nearby store to find it waiting for them. It works especially well for big box retailers, saving con...
More
Sort By