Senator introduces bill to force big retailers to raise workers' wages
11/16/2018
|
ConsumerAffairs

By Mark Huffman
Mark Huffman has been a consumer news reporter for ConsumerAffairs ... Read Full Bio→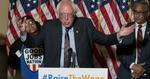 Sen. Bernie Sanders (I-Vt.) has introduced legislation to prevent the nation's largest retailer from buying its own stock until it raises workers' wages. The bill, called the Stop Walmart Act, actually targets all large publicly traded corporations. It would prevent companies from buying their shares on Wall Street unless they pay all employees at least $15 an hour. Sanders and bill co-sponsor Rep. Ro Khanna (D-Calif.) say Walmart plans to use its profits to purchas...
More
The objective is to prevent long lines at the checkout counter
10/30/2018
|
ConsumerAffairs

By Mark Huffman
Mark Huffman has been a consumer news reporter for ConsumerAffairs ... Read Full Bio→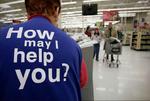 Walmart doesn't like long lines at the checkout counter any more than consumers do. This holiday season, the retailer says it's doing something about it.
To reduce the backlog of customers waiting to get out of the store with their purchases, Walmart is launching its "Check Out With Me" program. Starting Nov. 1, employees will be stationed in the most active departments with payment-scanning equipment to process payments on the spot and print out a paper receipt.
Customers...
More
Sort By