Select items will have a discount if you order online and pick it up at a store
04/12/2017
|
ConsumerAffairs

By Mark Huffman
Mark Huffman has been a consumer news reporter for ConsumerAffairs ... Read Full Bio→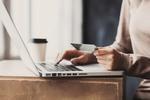 Walmart is wading deeper into online competition with Amazon by offering discounts on more than ten thousand items if consumers order them online and pick them up at a Walmart store.
The number of items will expand to one million by the end of June, the retailer said.
Surveys have suggested that consumers like the convenience of ordering something online, then driving to a nearby store to find it waiting for them. It works especially well for big box retailers, saving con...
More
'Express lanes' let customers forgo traditional lines altogether
03/10/2017
|
ConsumerAffairs

By Sarah D. Young
Sarah D. Young has been a columnist for a blog ... Read Full Bio→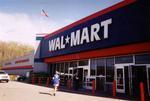 Earlier this year, Walmart rolled out free two-day shipping with no membership fee in an effort to compete with the Prime service offered by its rival Amazon.
Now, the retail giant is once again striving to improve the customer experience by adding several new capabilities to its mobile app. Walmart's updated app promises to "create a faster, easier, and more convenient experience for pharmacy and money services customers."
Shoppers looking to expedite the in-store shoppi...
More
Sort By