The big box retailer has options, but does it have enough moxie to take on Netflix and others?
07/18/2018
|
ConsumerAffairs

By Gary Guthrie
Gary Guthrie covers technology and travel for the ConsumerAffairs news ... Read Full Bio→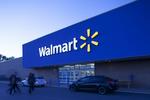 Netflix, Hulu, Amazon, Apple, Sony Crackle, Google Play… and now, Walmart might be jumping into the video streaming game.
As if it's not crowded enough as it is, Walmart seems primed to try and carve out a share of the 55 percent of American households that subscribe to at least one video streaming service, spending a whopping $2.1 billion a month.
According to The Information, Walmart sees an opportunity in the sub-$8 a month market, a price point that could sap competit...
More
The retail giant is finally making its entrance into the Big Apple
07/11/2018
|
ConsumerAffairs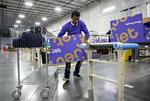 Walmart, the country's largest retailer, has long been absent from the country's largest city -- New York. The chain has not had one retail location within the city's five boroughs -- but that's all about to change.
The company's Jet.com subsidiary will be moving to the Bronx this fall in an effort to start a grocery delivery service in the Big Apple.
"We are excited to bring hundreds of jobs to the greater New York City area through the opening of the Bronx Fulfillment C...
More
Sort By