The greeter positions will be replaced with jobs that require more physical activity
02/26/2019
|
ConsumerAffairs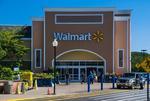 Five Walmart greeters across the country, as well as complaints filed with the EEOC and in a lawsuit, say that Walmart is eliminating greeter jobs in a move that disporopationaly affects its disabled workers.
NPR reports that Walmart is eliminating greeters at 1,000 stores around the country. The stores wll still have front-door greeters, but the new position will require greeters to lift up to 25 pounds, collect carts, climb ladders, and do other tasks "that can be impo...
More
The mega-retailer is hiring hundreds of new truck drivers thanks to its best sales in a decade
01/24/2019
|
ConsumerAffairs

By Gary Guthrie
Gary Guthrie covers technology and travel for the ConsumerAffairs news ... Read Full Bio→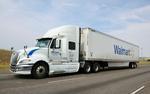 On average, truck drivers take home a nice check. In 2017, truck drivers in the United States earned 56 cents a mile, $21.97 an hour, or $44,500 a year, significantly better than recent minimum wage initiatives.
If a truck driver is lucky enough to be one of the 8,000 that carry loads for Walmart, they're taking home a wow-worthy $86,000 in his or her first year. Now, Walmart's truckers' deal is about to get a lot sweeter.
On Wednesday, Walmart announced that its fleet dr...
More
Sort By