Who's afraid of Amazon? Apparently, Walmart isn't
01/17/2017
|
ConsumerAffairs

By Mark Huffman
Mark Huffman has been a consumer news reporter for ConsumerAffairs ... Read Full Bio→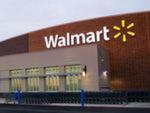 This past year was a rough one for American retailers. The competition from online channels, in particular Amazon, hit them where it hurt.
By the end of 2016, Macy's had announced the closing of 68 more stores. Sears announced it was closing 140 Sears and Kmart stores. Just this week, American Apparel stepped up the process of closing its stores and laying off workers in the wake of its bankruptcy.
But despite this trend, Walmart, the nation's largest retailer, is moving ...
More
Most of the alleged cuts will occur in human resources
01/11/2017
|
ConsumerAffairs

By Christopher Maynard
Christopher Maynard is a New York-based writer and editor who ... Read Full Bio→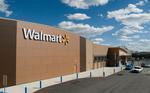 A large number of Wal-Mart employees will likely be receiving pink slips in the near future. The Wall Street Journal, quoting a source familiar with the situation, reports that the retailer will be cutting around 1,000 corporate jobs before the end of its fiscal year on January 31.
Most of the jobs cuts are likely to occur in the human resources, technology, and e-commerce divisions of U.S.-based locations. While officials haven't confirmed the news, they remain adamant ...
More
Sort By