'Express lanes' let customers forgo traditional lines altogether
03/10/2017
|
ConsumerAffairs

By Sarah D. Young
Sarah D. Young has been a columnist for a blog ... Read Full Bio→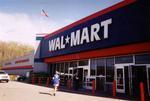 Earlier this year, Walmart rolled out free two-day shipping with no membership fee in an effort to compete with the Prime service offered by its rival Amazon.
Now, the retail giant is once again striving to improve the customer experience by adding several new capabilities to its mobile app. Walmart's updated app promises to "create a faster, easier, and more convenient experience for pharmacy and money services customers."
Shoppers looking to expedite the in-store shoppi...
More
The days of paying for shipping may be quickly passing
01/31/2017
|
ConsumerAffairs

By Mark Huffman
Mark Huffman has been a consumer news reporter for ConsumerAffairs ... Read Full Bio→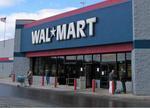 Before long, paying for shipping when you order something online will be unthinkable.
During the holiday shopping season, nearly all retailers waive shipping charges for purchases over a certain amount. Amazon.com's Prime account, which costs $99 per year, provides free two-day shipping all year round.
Walmart, which countered Prime with its own two-day shipping program for half the cost, has now upped the ante, saying it will provide free two-day shipping on more than tw...
More
Sort By