The complaint says store policy perpetuates a racial stereotype
01/29/2018
|
ConsumerAffairs

By Mark Huffman
Mark Huffman has been a consumer news reporter for ConsumerAffairs ... Read Full Bio→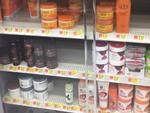 Walmart faces a racial discrimination lawsuit in California after a consumer charged a Walmart store keeps hair and beauty products used by African Americans under lock and key.
Essie Grundy, a mother of five, held a news conference in Los Angeles with her attorney, Gloria Allred, to announce the litigation. Grundy said on a trip to the Walmart near her home, she noticed the skin cream she wanted was locked in a glass case and available only with the aid of a store emplo...
More
The company credits recent tax reform for enabling it to make the change
01/11/2018
|
ConsumerAffairs

By Christopher Maynard
Christopher Maynard is a New York-based writer and editor who ... Read Full Bio→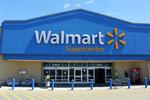 Back in December, GOP members of Congress finally achieved their goal of passing sweeping tax reform, effectively changing how millions of Americans will file their taxes in 2018. Consumer advocates strongly opposed the decision, saying that the changes primarily benefitted the wealthy.
While many of those criticisms are still being expressed loudly, many American companies are celebrating the changes – and some are passing it on to their employees.
On Thursday, Walmart P...
More
Sort By