Convenience is the overriding message, but consumer privacy concerns have been given equal due
10/15/2019
|
ConsumerAffairs

By Gary Guthrie
Gary Guthrie covers technology and travel for the ConsumerAffairs news ... Read Full Bio→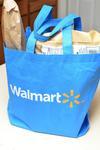 Do you remember the grocery delivery service Walmart promised over the summer? Well, that service -- called InHome Delivery -- is officially here.
Yes, the online grocery game is flooded with 12 other players vying for the store-to-refrigerator market. But the biggest of the big-box stores probably figures it can withstand the competitive heat and convert its physical in-store customers to online customers because it owns a large section of the overall grocery segment.
"W...
More
The company will be subsidizing the price difference
10/15/2019
|
ConsumerAffairs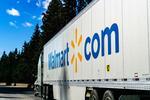 Walmart plans to temporarily offer sales on items from third-party vendors on its website in an effort to compete with Amazon, Bloomberg reports. 
The vendors "will still be paid the same amount that was listed before the cuts, with Walmart subsidizing the difference," Bloomberg said, citing confirmation of the plan's description from a company spokesperson. 
The program is similar to one launched by Amazon several years ago. "Discount provided by Amazon," which launched ...
More
Sort By