The company plans to use technology to improve online and in-store shopping experiences
01/14/2019
|
ConsumerAffairs

By Mark Huffman
Mark Huffman has been a consumer news reporter for ConsumerAffairs ... Read Full Bio→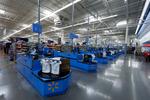 Walmart has given another hint that it plans to increase its competition with Amazon in e-commerce and in technology in general. The world's largest brick and mortar retailer says it will staff up in 2019 to improve its technology, not just online but also in stores.
In an interview with Bloomberg Television, Walmart Chief Technology Officer Jeremy King revealed that the company plans to hire 2,000 people to join the retail technology group. That group currently employs ...
More
Senator introduces bill to force big retailers to raise workers' wages
11/16/2018
|
ConsumerAffairs

By Mark Huffman
Mark Huffman has been a consumer news reporter for ConsumerAffairs ... Read Full Bio→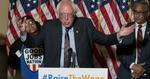 Sen. Bernie Sanders (I-Vt.) has introduced legislation to prevent the nation's largest retailer from buying its own stock until it raises workers' wages. The bill, called the Stop Walmart Act, actually targets all large publicly traded corporations. It would prevent companies from buying their shares on Wall Street unless they pay all employees at least $15 an hour. Sanders and bill co-sponsor Rep. Ro Khanna (D-Calif.) say Walmart plans to use its profits to purchas...
More
Sort By