The old system the companies used is getting an update
09/07/2016
|
ConsumerAffairs

By Mark Huffman
Mark Huffman has been a consumer news reporter for ConsumerAffairs ... Read Full Bio→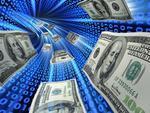 "Wiring" money to someone often seems like a relic from the past. Today, with all the ways to move money around electronically, does anyone still do it the old fashioned way?
They do, and Walmart and MoneyGram have a longstanding partnership. Consumers can go to Walmart to send money anywhere. But like anything that's been around for a while, the system is getting a major update.
The two companies have announced the launch of what they call a "state-of-the-art online mone...
More
Program will run from September 2 to December 12
09/01/2016
|
ConsumerAffairs

By Mark Huffman
Mark Huffman has been a consumer news reporter for ConsumerAffairs ... Read Full Bio→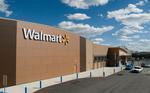 With the turn of the calendar to September, Walmart is getting serious about holiday shopping. The clearest sign is moving up the start day of its layaway program to September 2.
Layaway is sort of a throwback to an earlier time, before there were credit cards. Consumers who lacked the cash to make a purchase could "lay the item away," paying a little each week. It was especially popular around the holidays.
Stores like Walmart and Kmart have brought the concept back in r...
More
Sort By