The retailer added more than 30,000 nursery and baby-themed items to its website
07/30/2018
|
ConsumerAffairs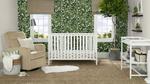 Just weeks after the last Babies "R" Us store closed its doors, Walmart is ramping up its assortment of products geared towards new parents.
Last week, the Bentonville, Arkansas-based retailer updated its website to include a larger selection of baby products.
Walmart said searches for baby and/or nursery items on its website have increased nearly 40 percent within the past year. In an effort to fill the void left by Babies "R" Us, the company has added more than 30,000...
More
The big box retailer has options, but does it have enough moxie to take on Netflix and others?
07/18/2018
|
ConsumerAffairs

By Gary Guthrie
Gary Guthrie covers technology and travel for the ConsumerAffairs news ... Read Full Bio→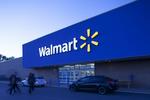 Netflix, Hulu, Amazon, Apple, Sony Crackle, Google Play… and now, Walmart might be jumping into the video streaming game.
As if it's not crowded enough as it is, Walmart seems primed to try and carve out a share of the 55 percent of American households that subscribe to at least one video streaming service, spending a whopping $2.1 billion a month.
According to The Information, Walmart sees an opportunity in the sub-$8 a month market, a price point that could sap competit...
More
Sort By