The retailer will settle over its failure to provide seats for its California cashiers
10/15/2018
|
ConsumerAffairs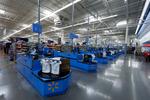 The end of a long-running class action lawsuit involving the lack of seating for Walmart cashiers could be near now that Walmart has agreed to pay $65 million as part of a proposed settlement.
The suit, originally filed by former Walmart employee Nisha Brown in 2009, alleges that the retailer has been in violation of a 2001 California wage order that determines employees must be given "suitable seats when the nature of the work reasonably permits."
If approved, about 100,...
More
The company is battling against the likes of Amazon Flex
09/06/2018
|
ConsumerAffairs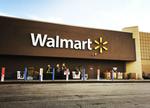 With a goal of delivering to more than 100 U.S. cities by the end of the year, Walmart is in the process of testing out a new grocery delivery service that would have independent drivers delivering groceries.
Similar to Amazon Flex, Walmart is in the testing phases of Spark Delivery -- a service that would have delivery drivers use their own cars to make fast deliveries.
According to a company news release, Spark Delivery is a crowdsourced delivery platform that allows dr...
More
Sort By