The days of paying for shipping may be quickly passing
01/31/2017
|
ConsumerAffairs

By Mark Huffman
Mark Huffman has been a consumer news reporter for ConsumerAffairs ... Read Full Bio→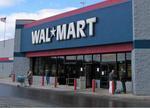 Before long, paying for shipping when you order something online will be unthinkable.
During the holiday shopping season, nearly all retailers waive shipping charges for purchases over a certain amount. Amazon.com's Prime account, which costs $99 per year, provides free two-day shipping all year round.
Walmart, which countered Prime with its own two-day shipping program for half the cost, has now upped the ante, saying it will provide free two-day shipping on more than tw...
More
Who's afraid of Amazon? Apparently, Walmart isn't
01/17/2017
|
ConsumerAffairs

By Mark Huffman
Mark Huffman has been a consumer news reporter for ConsumerAffairs ... Read Full Bio→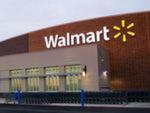 This past year was a rough one for American retailers. The competition from online channels, in particular Amazon, hit them where it hurt.
By the end of 2016, Macy's had announced the closing of 68 more stores. Sears announced it was closing 140 Sears and Kmart stores. Just this week, American Apparel stepped up the process of closing its stores and laying off workers in the wake of its bankruptcy.
But despite this trend, Walmart, the nation's largest retailer, is moving ...
More
Sort By