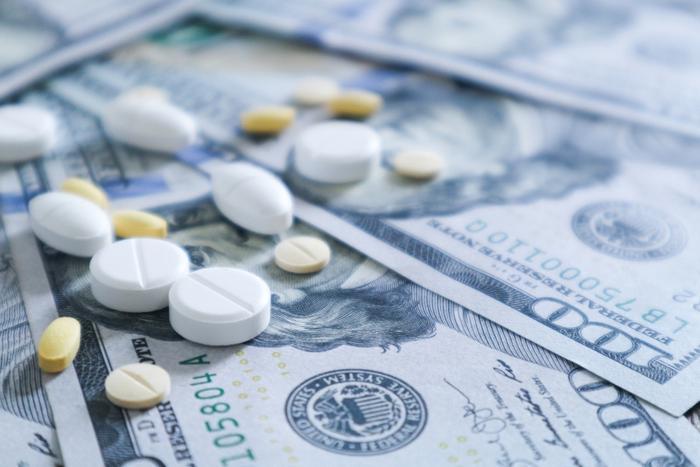 Pharmaceutical companies have stepped up their efforts in the last three months to develop effective treatments and vaccines to stop the coronavirus (COVID-19). 
While most people applaud that effort, a new poll shows that there is widespread concern for what that might do to the price of all kinds of medications. A survey by the Gallup Poll and West Health found that 90 percent of the Americans interviewed are "very" or "somewhat" worried that COVID-19 will cause high drug prices to go even higher.
In spite of drug companies' high-profile donations of COVID-19 treatments and increases in research & development (R&D), the survey finds deep-seated suspicions among consumers. The overriding fear expressed among participants is that Big Pharma will leverage the COVID-19 pandemic to raise drug prices. T
A 2019 survey by Consumer Reports found that 30 percent of patients on prescription medication paid more in out-of-pocket drug costs the previous year, and 12 percent of them said the increase was $100 or more.
Similar fears about health  insurance premiums
The survey shows that consumers are also concerned -- but to a lesser extent -- that the pandemic will ultimately result in higher health insurance premiums. Rates have yet to go up; in fact, they have actually gone down in some cases.
As we reported in early June, a number of major health insurance companies have lowered premiums temporarily for the same reasons auto insurers offered rebates on car insurance policies. The pandemic, with its intense health care focus on treating it, resulted in an overall drop in health care spending.
Anthem is one of the latest major health benefits provider to announce a premium reduction. The company said it is returning $2.5 billion to its policyholders and health care providers with premium credits of up to 15 percent next month.
Other major providers have already instituted customer rebates. UnitedHealth Groupannounced last month that it was cutting premiums by 20 percent in the month of June, citing fewer health care expenses. The company estimated that the move will put $1.5 billion back in customers' pockets.
The Gallup survey shows a majority of consumers support federal intervention to negotiate prices for drugs that are developed to treat the coronavirus. In some cases, pharmaceutical companies have received direct federal grants to conduct R&D.
Eighty-eight percent of consumers in the survey support that position, and it's one area where it brought equal agreement from both Democrats and Republicans.