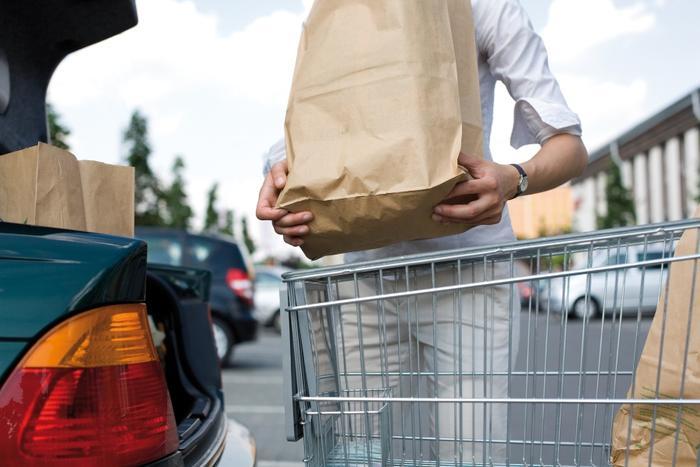 Following days of reports of consumers buying weeks worth of groceries and snapping up supplies of toilet paper and bottled water, the White House has said enough is enough.
While acknowledging that the results of the coronavirus are far from known, the White House has urged consumers not to hoard food and consumer staples.
The National Retail Federation (NRF) has urged what it calls "responsible shopping," with consumers purchasing only the amount of food and other household products that they need.
"If you don't need an item in the next two weeks, leave it for someone who does. Hoarding and stockpiling creates unnecessary gaps between the time that someone who truly needs a product can find it back on retailers' shelves," NRF said in a statement over the weekend. "This is particularly important for our most vulnerable neighbors – the elderly and those who are struggling with other health issues."
A warning to black marketers
The trade group said consumers who are hoarding products are only stoking the fear surrounding the outbreak. The group also says hoarders buying products to sell on a black market "should be prosecuted to the fullest extent of the law."
Major retailers, many of whom were represented at the White House on Friday to announce a major public-private partnership to cope with the virus, are taking steps to dampen the panic. Over the weekend, Walmart, Kroger, Trader Joe's, and other major chains announced they were curtailing their hours of operation to give staff more time to stock empty shelves.
Consumers flooded supermarkets last week after state governments across the country announced they were closing schools for two weeks, meaning parents were faced with maintaining food supplies during that time while caring for their children.
Increased level of concern
But while the administration sought to discourage panic, it also ratcheted up its concern about the potential harm the coronavirus could cause. It said a surge in cases could overwhelm the healthcare system, which only has a limited number of beds in intensive care units (ICU).
Since Friday, when the government announced a concerted effort between government and private industry to contain the disease, concerns seem to have increased. Government officials have now backed a proposal for consumers to remain in their homes for at least 14 days, without venturing out except for the most important things. Meanwhile, retailers are joining government officials in asking for calm.
"We know this is a challenging time for everyone," the NRF said. "But by partnering against fear and doubt, shopping responsibly and following important instructions on how we can help stop the spread of this virus, we will successfully face this challenge. Together."