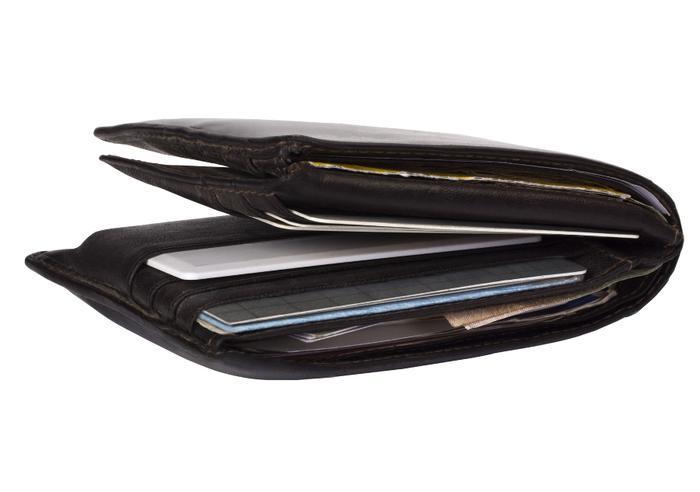 Chances are you have more than one credit card in your wallet. You might use one of them more often than the others because it provides rewards or points but you have two or three cards you can use.
When it comes time to rent a car, using the right credit card is important. It turns out nearly all cards provide some liability protection, but some cards provide more than others. And liability protection trumps any other credit card perk being offered.
Financial website CardHub has analyzed the 4 major credit card providers to determine which offers the best rental car collision insurance protection. It examined each major card network's rental car insurance policy to determine what type of rental car insurance coverage consumers automatically receive through their credit cards.
The study also looked for the best way for consumers to utilize this coverage and, most important, which credit cards offer the best insurance coverage.
Do you need supplemental insurance?
It also addresses the question, "do I need any other forms of supplemental insurance when I rent a car?" On this point there appears to be quite a bit of confusion.
A study by Progressive Insurance found nearly 20% of consumers always buy the rental agency's insurance coverage when renting a car. Another 20% do so from time to time.
The main reason they do this is confusion over whether the consumer's personal automotive insurance policy covers them if they have an accident while driving a rental car. There is data to suggest that a majority of consumers believe they are exposed in the case of an accident.
The good news is that all 4 credit card networks provide some type of coverage, although MasterCard is the only one that doesn't extend coverage on all of its cards.
American Express on top
American Express came out on top when it comes to the extent of rental car coverage. It received the highest cumulative score while Discover was close behind. MasterCard was third while Visa ranked last.
The coverage is automatically extended when you rent a vehicle with a credit card but there are a couple of requirements. All 4 networks, for example, require you to charge the entire rental to one card and to decline the supplemental insurance offered by the rental car company.
The credit card coverage only applies to standard rentals. None of the credit cards in your wallet will cover damage to exotic, expensive or antique cars. They don't extend coverage to rented trucks, vehicles with open beds or off-road vehicles.
Visa and MasterCard rate lower because they have more exclusions. For example, Visa doesn't cover accidents that occur on dirt or gravel roads. MasterCard provides coverage on dirt and gravel, but only if the roads are "regularly maintained."
American Express has fewer caveats and more coverage, according to the CardHub study. It's the only card network that covers certain SUVs, including the Chevy Suburban and Tahoe, GMC Yukon, Ford Expedition, Lincoln Navigator, Toyota Land Cruiser, Lexus LX450, Range Rover, and full-sized Ford Bronco.
Should you decline?
Rental car companies are happy to assume liability for your rental – it's called a loss damage waiver -- but the cost is fairly steep. So consumers can save by declining.
"If you have solid car, health, and homeowners/renters coverage, you can probably decline the extra protection and save a fair amount of cash," says esurance, an online insurance provider. "But if you're less than optimally insured, you may want to add rental car insurance."
So it isn't wise to make blanket assumptions when it comes to rental car coverage. Before heading to the rental counter, call your insurance company and ask if rentals are covered under your policy. Older policies might not have this coverage.
Also place a call to the customer service department of your credit card company and ask about its rental car coverages and limitations. For example, long-term rentals might not be covered.
And according to the CardHub study, if you have an American Express or Discover card in your wallet, you might want to use it – instead of your Visa or MasterCard – when you rent a car.