Consumer Complaints and Reviews

My Ls has been in Lexus dealer since Dec 5 2016. Today is January 13th 2017 and I have yet to receive my car back. The vehicle needs a new navigation hard drive. I have third party warranty which covered the repair ($1400 part + labor). Prior to getting the warranty I bought new front end suspension parts for the vehicle. ($5,000+ air struts, upper and lower control arms and hardware, sway links etc all Lexus parts all out of pocket expense) I have all receipts for the repairs done and parts bought. My Vehicle had no issue or problems beside the navi when I brought it in for service. My vehicle was dropped off at Lexus on Dec 5 for the hard drive issue and still have yet to be fixed. I received the car back on Dec 27th only because I needed the vehicle for the new year as my loaner was way too small to fit my family in. Is300. (My car was 3 weeks sitting in the dealer parking lot doing nothing but waiting for parts).
When I picked it up on the 27th driving back home from the dealer, "CHECK HYBRID" illuminated. I panicked. I pulled over and called the dealer. No answer. They were closed already. I didn't have this issue before bringing it to the dealer. I didn't worry too much because repairs still wasn't completed and maybe that's what caused the issue so continued on my way home. No problem. My Vehicle was returned on Monday (January 2nd) first thing to complete repair and the battery was diagnosed. Trouble code PA080 hybrid battery failure. Lexus wants $7,800+ to replace battery and my third party warranty covers all hybrid components except hybrid battery. My advisor informed me that I just missed the hybrid warranty period. 8 years/100k. I was informed that the vehicle will not drive for long and will leave me stranded somewhere down the road eventually if I continue to drive it.
I travel from Massachusetts to New York often and cannot take that big of a risk. So I Filed a complaint about the battery as well as poor service. Manager Diane ** contacted me 24 hrs later saying she will make the contact with my dealer to see what can be done and speak with her manager. Communication was absolutely horrible. I had to call corporate multiple times just to get a reply. Diane never called me when she said she would. So I called again and they said "Oh she left a message for you saying that your dealer will contact you today with a resolution." (One week later) She says Lexus corporate offers me a $300 credit for the inconvenience. I said "What? That's horrible. I drive a Ls600hL. There's nothing I can get done or buy with that." I took the offer. Only because they wouldn't offer any further assistance. Something was better than nothing.
As far as the hybrid battery, I asked her again what can Lexus do about this? She pretended as if this was a new story I was giving her. As if I didn't discuss it before with her. When The initial complaint was filed, it was regarding the hybrid battery. She says she will get back to me. Today Jan 13 2017. Corporate calls me and says they denied my claim for the hybrid battery and won't assist me on it. I have owned a Ls430, Ls460, and now a Ls600hL. Lexus top flagship. Never thought I would get service like this with Lexus. And it's sad to say but this will be my Last and FINALE LEXUS.
I will not support a company that cannot support the customers. I stood behind you for a number of years and never asked for a thing. Now when I need assistance you send me to hell. I will continue to share this wherever I can so all long term Lexus customers will know that Lexus isn't Lexus no more. So be prepared for anything. I no longer see reliability with Lexus. Thanks for showing me "real customer service" Lexus!

Living in the Northeast and having purchased my third Lexus SUV I was quite angry to find out that the only way for the remote start on this brand new vehicle is to download their app and pay $265 a year for this service and other crap I don't need. All I wanted to do was auto start off the key fob but nooo. Starting in 2015 up to 2017 so far they have you hostage. Besides that ripoff I have a droid mini that does not support that app. So besides buying an almost 60k vehicle I need to buy a new phone. Screw that!!! There is no getting around that extra purchase so going forward I have to go outside and sit in the car to start it. Beware any future buyers!!! $265 a year for something that busts to just work off my key.

Side view mirrors are a safety hazard. They are oversized and too high. Can't see the road when making a turn. You have to move higher over the mirrors to see where you are going. Very frustrating when getting ready to make a turn at an intersection where I can't see where I'm going because the oversized mirrors are blocking my view of the road.

I wanted a car with all leather seats and the Lexus salesperson and the Lexus V Spec sheet and the Lexus window sticker all said that it had leather seats. This was in error as the seats are "trimmed leather" with leather only on a smaller part of the seats. I didn't notice this until 2 days later and I immediately contacted the dealer. They didn't offer a solution and so I went to Lexus USA. The Window Sticker/Monroney sticker is a Federally mandated "contract" for what is on the car, therefore the data was wrong on this and after 3 weeks, after they tried to tell me it was all leather only to succumb later that it isn't, told me that they will not buy back the car and closed the case. This is my first experience with Lexus and I am very disappointed in them. They know that they made an error on my window sticker and sold me something other than what they told me I was getting so I am very disappointed in the lack of integrity with this company.

When you mention the name "Lexus" you typically think "quality". After all, this is not an inexpensive car! Well, the dashboards in several of their models crack (sometimes, all the way across). Their answers: "your car has been left out in the sun too often for too long." Well, I would imagine that most people who own Lexus' typically keep them garaged. So, why is it that other brand cars (years old, and left out in the sun) do not crack?? The other issue on some of the newer and more expensive models is that the panels (which are made of a synthetic, plastic-like material) get very sticky to the touch. Lexus' answer: they were not made for our "hot and humid weather" that we have here in the South. You'd think they don't have engineers that test their products?? Or, do they just sell their product in cooler climates?
How do I know I can trust these reviews about Lexus?
672,188 reviews on ConsumerAffairs are verified.
We require contact information to ensure our reviewers are real.
We use intelligent software that helps us maintain the integrity of reviews.
Our moderators read all reviews to verify quality and helpfulness.
For more information about reviews on ConsumerAffairs.com please visit our FAQ.

17 years and no problems. 145,00 miles and only regular services, still going to drive it for another couple of years, at least until the house is paid off. 1999 rx300 and it still in style, and it still drives like new.

Great mileage, wonderful ride and a dream to drive. This car drives like a little sports car even though it's a hybrid. The steering is tight, I only had it a couple of days when I was cut off on the freeway. I would have been in a major accident had I been driving my old Prius. It handles like a dream. Very small turning radius, which also makes it easier to drive.

I purchased my car new in 2007. It's a white Lexus GS350. I can't justify buying a NEW car because I've never had any trouble with my car and it purrs like a kitten, very quiet outside and inside. I do bring my car in for its regular maintenance check ups and oil change services. On top of the superior maintenance; each trip includes customer care services when I bring my car in for services. And, provides condiments, beverages, magazine/newspapers, TV and wifi services extraordinaire! The car itself has great pick up energy. I need to have this capability if I'm heading onto a steady stream of traffic. Push the pedal to the metal and you "will" be impressed.
Also, I receive lots of compliments about how smooth the car ride is. People are very complimentary providing positive comments about my car; ride, comfort, "Looks like new" comments. Even though my car is a pure white, I have on a few (almost unnoticeable) pinpoint chips from roadway sand, rocks, etc. You probably wouldn't notice it but "I" would. To me, this means the car has an excellent original paint job. LOVE MY LEXUS! Okay, my only complaint and it's a big one for me, the front wheel hub caps ALWAYS turn a nasty dirty look 2 days after it's been washed and dried. Drives me crazy!!! Am told that it's normal and nothing can be done. Hmmm? Seems like with technology, there would be such a fairly easy solution. Lexus... need to work on this!!!

Things keep falling apart. The window is making a noise, the armrests have no leather on them... It's all flaked off. And now the TRANSMISSION. I was told by multiple people that it would easily go to over 200K miles... It's falling apart at 150,0000. LEXUS is only a luxury model because of its PRICE!!! Resell value sucks too!

Well-built. Quality workmanship. My Lexus GS 430 is a 2001 model. Never had a mechanical issue. Just recently changed shocks and a few other minor issues. Not bad for a 16 year old automobile. Still handles well. Paint is still great with no blemishes or paint fade. Although I take really good care of it, it takes great care of me and my family. Quiet as a kitten. Goes when needed. Powerful 300hp V8 still has oomph! Driver's seat looks a little worn. But passenger seats look new.

It has always been my dreams to one day own a Lexus. However, this is not what I intended or expected from such a prestigious and renowned luxury car dealership. Two weeks after purchasing my Pre Owned Certified Lexus ES 350 I have had nothing but major problems with this car, both mechanical and interior issues. The paint on the car is fading and very spotty, the armrest and the leather seats are tearing apart by the day. Typically I am the only one using the car, other than my husband who has his own car, and I do not have any children that would exacerbate the problem. Just recently there was a problem with my trunk latch that was making it almost impossible to close my trunk. I took it to the dealership, and thank goodness it was covered by the warranty.
Once I received the car back, about a week later, I noticed the same thing started happening again with the latch, and I also noticed an echo sound when closing the trunk that was not there before they serviced the vehicle. Immediately I contacted their corporate office and told them my concerns, but to no avail. They offered me a voucher that could probably pay for one tire, and just wished me away. I really feel abandoned and betrayed by this dealership, and to some degree, heart broken because this was my dream car. I hope that they can get these current problems resolved without dragging me through a long and drawn out process, and not having to obtain a lawyer to get to the bottom of these issues. If anyone has any suggestions or comments that could help me, I would greatly appreciate it.

Purchased a 2012 CT200h in July 2016. The car was advertised as certified but ended up not being certified due to the airbag recall. Bought the car due to my previous experience with Toyota/Lexus being highly reliable car and it also only had 31k miles. Soon after driving off the lot noticed a clicking noise every time you brake. Figured it was a cv axle noise so waited until the first service to address(car also had drivetrain warranty remaining). Took the car in for the 35k service and dealer diagnosed the noise as a failing brake actuator and recommended replacing it for $3450.
The dealer and I opened a case with Lexus customer service. After 2 weeks I get a call saying they do not fix noise issues under warranty. Even if my car was certified they still would not fix it. Went to talk to dealer next day and the service manager told me his CT200h makes the same noise and "it doesn't bother him." Dealer also told me I should have bought an extended warranty (Right after telling me even the warranty doesn't cover it!?!?!?!). Escalated the Case with Lexus and received a callback saying nothing has failed so I just need to deal with the noise.
After this experience I'd recommend to stay away from Lexus. Once you drive off the lot it doesn't matter if you have a used or new car they do not care if you are satisfied with the product or not. Considered trading in my CT200h for a brand new one, but that wouldn't help my issue because they told me even if it was brand new and the brake actuator made the same loud clicking noise every time I touch the brake pedal it wouldn't be covered or fixed. So I'll look at other brand cars to spend 40K on.

I am on my third IS Model Lexus and like the product. Unfortunately I have found my new 2016 IS 300 AWD stalls or feels like fuel starvation when I sometimes go to make a turn either right or left at low speeds or intersections. It becomes very concerning when you are turning into traffic or across traffic and it feels like you will not make it across the intersections. The yellow flashing engine light comes on but I have notified the dealership 3 times (at Service Intervals) and no fault can be found. Has anyone else experienced similar challenges with their Lexus IS 300 AWD too?

I purchased a 2013 ES 350 new... was very satisfied until Sept. 24 2016. The vehicle had a little more than 19000 miles when someone failed to yield the right of way and collided with my wife near the front and left driver door while she was driving the vehicle. The damage was extensive and the insurance declared the vehicle a total loss. My concern is that neither of the airbags deployed during the collision. The other vehicle involved airbag(s) did deploy.
I contacted Lexus and gave them permission to inspect the data image on the vehicle to let me know why the airbags did not deploy. As of October 21 2016 I have not heard anything from them. I have contacted Customer service several times but did not get any information. The vehicle has been towed to a totaled lot. Not sure how long the vehicle will be available for their inspection. I have owned four Lexus vehicles and have not had any problems. I am now concerned if I replace the vehicle with another Lexus will there be a safety issue. Damage images are available if requested.

I purchased a 2016 Lexus ES350 in May 2016. For the first year Lexus offers a one year complimentary subscription to their Enform Safety Connect and Service Connect features. The Service Connect feature is supposed to provide maintenance alerts and the health of your vehicle through a Vehicle Health Report available by e-mail or by viewing the Health Report on the Lexus Drivers Website.
The Service Connect feature has never worked from the day I picked up the car. Since May I have called Lexus Corporate 5 times about this issue and contacted the Lexus dealership twice but I get no satisfactory answers. No one can tell me what the problem is nor can they resolve the issue. Frankly I have given up on getting this issue resolved. Lexus wants $164.89 for a one year subscription for the Safety and Service Connect package. I have, therefore, decided not to renew the subscription when my one year complimentary subscription ends. Lexus has the audacity to charge $164.89 for a service where one the components of the subscription they cannot provide.
I have had other issues that I have called Lexus Corporate about. I used their Built IT tool and I relied on information on their website when I configured my ES350. However, when I went to the dealership to order the car I found that some of the information was wrong and the car could not be ordered in the configuration per their Build It tool. In addition, when I took delivery of the car I found that the interior of the car was not what was shown per the Build It tool. When I complained to Lexus Corporate about it I was told Lexus was not responsible for any incorrect information on their website and if I relied on that information then that was my problem. This was my first Lexus and it will be my last. The Customer Service is simply not what one expects from a high end car company. I have had Mercedes cars in the past and if I had an issue they promptly took care of it. Lexus does not seem to care about their customers.

I have a Lexus GS460 2011 and been using for more than three years now, and recently my ABS broke down. We bought new one for 4,000 dollars. After replacing it, unfortunately, the same problem occur. That means I have to buy again new one for another 4,000 dollars. Company should make it cheaper because the cause of the problem is from the manufacturer side. I am thinking of buying another car before the incident happened but now I have doubts and confusion to buy or not because I'm scared to take risk the same issues might occur.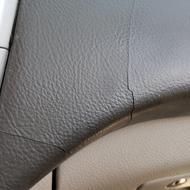 I've received a Warranty Enhancement Notification ZLD over a year ago and the Lexus dealership that I take my 2006 RX330 for service tells each time I contact them about fixing my dashboard that the parts are not available. I'm writing this to find out when the parts to fix my RX330 dashboard will be available at the dealerships. This issue has lowered the resale value of my RX330.

I am an owner of 2006 GX 470 with a dashboard full of cracks. I received notice in July of 2015 that the dashboard replacement will be covered under an extended warranty Lexus must have created because of the volume of complaints received by other owners. My directions were to contact the local dealer, Wilde Lexus of Sarasota, Florida and register my VIN number and name and the dashboard would be replaced sometime in the first quarter of 2016. Today, Sept. 26, 2016 I called Wilde Lexus to get another update and I'm told I am 9th on the list. Funny, because my last inquiry, I was 6th on the list. The service rep. had no excuse for this. So I asked what I could expect and she had no idea. She said the last shipment of dashboards was in July 2016 and nothing since.
I then called Lexus Corp and spoke with a customer rep who knew even less. In fact she said dealers are getting a couple of dashboards weekly and the manufacturer is not keeping up with demand. She has NOOOO estimate or timeline to share with me. I told her Wilde Lexus has not received a shipment for over 2 months and they have no idea when to expect another. This is very poor customer service on behalf of the Corporate Lexus. I don't have an issue with Wilde, in fact they are great with service and maintain a high customer satisfaction level, in this case it's corporate who's letting down their customers. I'm not sure I would buy another Lexus because of this... however Wilde has a Jaguar, Honda, Rover, and a few other brands that I would consider over Lexus.

I purchased my 2012 Lexus in 2013 with a little over 6,000 miles. I paid extra for the additional warranty and the Auto Butler which is supposed to protect your car from scratches, etc. This is a car that retails over $50,000.00. There is only one driver (which is shouldn't matter) and the front and back seats which are leather is cracking. There has been minimal use in this vehicle. I took it to Freeman Lexus and they admitted that other customers have the same complaint but it's not covered under the warranty and Corporate would have to cover it. I contacted Corporate and they said they wouldn't do anything about it.
This car is too new to have this issue and is a factory defect or inferior product of leather if you ask me. I do NOT recommend anyone purchasing a Lexus especially if you expect to have a luxury car and put out 50k+. I owned a 2006 Lexus and never had problems. Apparently, Lexus pricing has increased substantially and their quality has declined along with their service. Shame on Lexus for using poor products and costing consumers.

I have been leasing a 2015 Lexus CT200h. Within 6 months into my lease radio started turning off and resetting back to factory settings. Meaning all my channels, bass, treble settings all of that got deleted. Bluetooth would have to be reconnected each time. I reached out to Lexus of Seattle immediately to resolve the issue. The dealer told me there's nothing they can do about it.. Shocker.. I then reached out to customer satisfaction who then arranged for the car to be looked at, at Lexus of Bellevue. They began telling me it's my phone, or my bluetooth connection. After going through 3 different phones and the issue persisting they finally had a technician who was able to have the same issue happen to him while he was connected on HIS personal cell phone. So finally they agreed to replace the radio with a NEW radio.
Well after installment of the "new" radio turns out it wasn't so new, and more than like refurbished because someone else was already listed on the bluetooth connectivity. I had pointed this out to the dealer who simply told me to "deal with it" and "there is nothing else they can do". Fast forward 2.5 years later I am driving a LEXUS with a radio that goes out every other time I drive it. I AGAIN reached out to customer satisfaction which at this point, mind you, this is 3 brand new phones later, 2 stereos later, customer satisfaction is telling me I need to go to the dealer AGAIN, have them mimic the problem AGAIN, (mimicking the problem could take several tries and several trips) and go through the whole procedure which I already had gone through, AGAIN! I kept on explaining to them that there is not justifying this kind of nonsense.
If this vehicle clearly has a flaw, either take the vehicle back and call it a lemon or stop wasting my time! This vehicle is a lemon! I have told them this so many times and all they say is that because it is not a safety issue they will not consider it as a lemon. Well, it is a safety issue! When I am driving on the freeway and the radio goes out on a 2015 Lexus am I to pull over every time and quickly try to reset all my channels just so I can have the "luxury" of listening to music?? Or perhaps I should drive in silence and just reminisce on the good old days when a 1999 Ford would have a working stereo with no issues? This is a safety issue. It distracts me from my drive. It interrupts my drive!
I will never consider buying a Lexus again! There has been ZERO customer satisfaction in my whole experience since driving off the lot on this godawful car and the run around that I have been put on to resolve an issue on THEIR car! It's a lease. It's not even my car and Lexus has done nothing to ensure that I am satisfied. Lexus should be embarrassed that a 2015 Lexus doesn't have an operable stereo. So much for "Pursuit of perfection". What a joke.
I am sure there are by far better manufacturers that appreciate their consumers and go above and beyond to ensure that the consumer is happy. At this point Lexus Customer Satisfaction is telling me to either keep wasting my time, gas, money to go to a dealer to "diagnose" the faulty stereo (which as stated above has ALREADY BEEN DONE) or there is nothing else they can do... Boy Lexus you really have screwed your reputation. Never did I think I would be saying this about Lexus. Thanks to the lovely Lexus dealers that were least bit helpful, and thank you to Customer satisfaction, the irony in that, I will never been buying, looking, considering or recommending a Lexus to anyone.

I bought a new brand Lexus IS 350 one month ago. Now with only 600 miles driven, the car brake pads are not working. Lexus warranty also does not cover brake pads because they know that their brake pads' quality is more than **. If I have to change its brake pads in every 600 miles then I have to change my brake pads 100 times until mileage of 6000 miles. Every time I will spend $300 to buy new pads so only pads will cost me $30,000. United States should consider businessing with Japan who sell Chinese products.

Incredibly my Lexus GX 470 has the paint peeling off the roof (Already peeled off the hood, which they agreed to fix) and now Lexus Corporate refuses to pay to have the roof repainted. This is not a CHEAP VEHICLE and one that you would expect this from. I am driving around with grey headliner exposed in 2 big areas of the roof and top of windshield- what an advertisement for Lexus to show everyone how bad Lexus Vehicle paint jobs are. So incredibly dissatisfied with Lexus Corporate refusing to make good on a problem that never should happen with a SUV they make. Will NEVER PURCHASE ANOTHER LEXUS!!!

In March 2016 I had a blowout on my way to Florida with my 2010 Lexus. A near tragedy since I had to pull off onto a very narrow shoulder of the road with semis passing at 70 miles per hours. Two months later my tire dealer told me two my tires Bridgestone Turanza with less than 20,000 were in need of replacement. When I purchased this certified pre-owned Lexus from Lexus of Englewood NJ, I was informed that all 5 tires were new. In 35 years I have not had tires that have worn out in less than 35-40,000 miles.
As a result I contacted the manager of pre-owned sales at Lexus of Englewood and told him I did not believe the tires had been replaced at the time of my purchase of the vehicle. He promised to look into the matter and get back to me. That was in May 2016. I have heard nothing. I next wrote to Lexus Customer Service with the same complaint in June 2016 but have heard nothing from them. Finally, I wrote to Jeff Bracken, Group Vice President and General Manager of the Lexus Division, with the same complaint and requested the courtesy of a reply. That was in late June and I have received no response.

I have a 2009 Lexus ES350 which has been recalled because of the passenger Air Bag. Yesterday, I tried to get some updated information as what to expect with this recall. I contacted both Lexus and my local dealer in Orlando. No one was able to provide any information -- how long before being fixed, etc. I asked for a supervisor at Lexus and they said that it would be 48 hours before I would receive a call.
At my local dealership, I was able to talk to a lady in charge of customer (un)relations and she was no help. I asked to speak to the General Manager and was denied. She said that she was as high as I could go. I do not know about you, but when companies deny you the opportunity to voice your concerns to higher management, I am extremely concerned about a business who operates in this manner. I like my car, but the service and lack of information from a supposedly Luxury car company is appalling. My last Lexus. This type of customer service is very short sighted and will cost Lexus millions of dollars -- not the way to keep repeat customers!!

My first experience with Lexus of Wilmington was about 3 and a half years ago. I had just purchased my GX470 which had a few months of the manufacturer's warranty remaining. I had the car inspected by my mechanic. He said he noticed a little coolant residue near one of the inlet/outlet pipes and suggested I take it to a dealer to replace the seals at this location. I called Lexus of Wilmington and explained the issue to a service manager. The service manager told me that such an issue was not covered under the 3 year warranty. I then called the service department at Lexus of Atlantic City and spoke with Chuck **. He told me the repair I needed was in fact covered by the warranty. He told me to bring my vehicle in and they'd fix it free of charge. FIXED, done, no charge, free loaner, and my car was clean as a whistle when I picked it up.
A few months ago I filled the tank at the usual gas station. This gas station was closed for a week while they replaced their pumps. I waited until they reopened and then filled up. The fuel I got had a load of metal particles in it. My vehicle began running poorly. I tried to leave it with Lexus of Atlantic City but they had just closed. I had no choice but to take it to the nearest Lexus dealer I could find. I reluctantly left the vehicle with Lexus of Wilmington. They had to drain the gas tank and replace filters and all the fuel injectors. That repair cost $3007.00. I picked the vehicle up and within 50 miles of driving my gas gauge went dead. I took the vehicle back to Lexus of Wilmington.
Their diagnosis was that a part they replaced had, as said to me, (fried) and now my gas gauge too was (fried). I was told that it had nothing to do with the previous repair work. I asked if the previous repair had never happened would the gas gauge have been (fried) anyway. I was told this recent damage would have happened anyway. When I picked up my vehicle I was told the good news that the part they previously replaced in the gas level sending process was under warranty (one of the fried parts). I tried to suggest that perhaps a mechanic made a mistake or a faulty replacement part had shorted out my gas gauge. The service manager reluctantly wrote on a parts sheet (No explanation, poss. power surge from previous repair). The gas gauge remediation required a new dash panel (the whole thing, tach, speedo, etc.) which cost me $1310.20.
I'm not a Lexus mechanic but I believe the facts speak for themselves. Either a mistake or faulty part led to this $1300 repair. Lexus of Wilmington would not entertain the notion that they or Lexus parts should take responsibility for the subsequent repair expense I incurred. The loaners I was provided made me think of trading my vehicle in for a new one.
Although I'm aware that service and sales are not related I cannot bring myself to engage in the purchase of a vehicle from this dealership. I think the ability to explain good experiences or problems with a dealership in a venue like this are invaluable to the consumer. I suggest to anyone reading this that they should keep service and sales separate when evaluating a dealership. Lexus of Wilmington does a good job in their sales (I sent my nephew there and they gave him a great deal) but if you read the service comments only you will see that the quality of their service department's customer satisfaction has deteriorated.

Turned in my leased 2014 GS350 three months early to a dealer in Idaho on 10 June 2016. I leased the vehicle in California. I paid my three months of payments and was told by the dealer that the car was in excellent shape. Two months later, I receive a bill from Lexus Financial requiring that I pay over $230 for excess wear and use. When I called them about it, they claim that the front bumper was cracked and they have posted a picture of it on an internet website. The picture was taken 5 days after I turned the car in to the dealer. I told three different customer service reps that there was no crack when I left the car at the dealership. They don't care. Lexus Financial is requiring full payment, as the last "customer service" rep told me that my contract states that I am responsible for damage occurring to the vehicle AFTER I turn it in.
I called customer service at Lexus Corporate and complained. That representative took my information and placed it in my file, which she said she would do nothing with... which left me appalled. She asked me what I expected her to do with the complaint so I told her that I would expect that Lexus would care enough about a customer who, prior to this issue, was ecstatic about their Lexus experience to reach out and remedy the situation to the customer's complete satisfaction. Apparently, they don't do that. It is sad, because the experience I had with Newport Lexus and Riverside Lexus is now being spoiled forever by Lexus Financial over $230. If they do nothing about it, they are surely a stupid company.

I am very disappointed with this so called luxury brand. I have received 3 different recall letters for parts in my IS250. I had to wait over a year for a dashboard and the Lexus reps seem not to have any idea when I be able to replace my door panels. NOW I have to wait for a new a year for an airbag on top of that, thanks Lexus for keeping me safe. I contacted the corporate office and was told that I shouldn't allow people to ride in the front seat of my car, and in the same sentence was told that I may not receive any other notification until the end of the year first on 2017!!! How can such a well known "luxury brand" be so careless with customers. On top of the that the 3rd rep I spoke to tried to sell me a new model!! First rep hung up on me, 2nd rep stayed silent on the phone like we were high school teenagers, and the 3rd rep tried to sell me a car.
I will never purchase or recommend this shady brand to anyone! Having this car has been nothing but a nightmare. I've also had the same error message come on and the service people have NO CLUE what's causing it, but continue to take my money for diagnoses! When I go in for scheduled service there are never loaner cars, and there have been times where I have been misquoted for services and had to pay more. I am not sure what to do at this point, Lexus has the same problem. Not a Lexus fan any longer. I guess I should start driving Uber since I can only have people in the back seat.

With 89000+ miles, I was told the timing cover gasket was leaking and to replace it would cost $3000+ because the engine must be pulled. I asked what type of gasket would be replaced. The service manager stated that a "liquid gasket" would be replaced and that Lexus does not use a fiber gasket. He also stated that the liquid gasket melts from the heat of the engine and causes the leak which happens quite often. When I checked Toyota I found the company uses a fiber gasket on their timing cover. This is a definite design flaw in the RX 350. No doubt the melting of the liquid gasket contaminates the oil. Because of the risk of the leak to happen again, as soon as I can afford it, the RX 350 will be traded for a Toyota. It proves that Lexus vehicles are high maintenance and too expensive to own.

My car was purchased June of 2006. In 2012 I was on my home my low oil light came on. When I got home I had my husband check my oil and he said there was no oil on the dipstick. He asked if I had just had my oil change told him no. Said thought maybe they forgot to put the cap back on. He looked under the car and there was no sign of oil leaking. I call Lexus and explained what happened and was advised to bring it in. I brought car in and was told there was no sign of a leak. Told them "I know it's not leaking but it is burning somewhere." Said they checked everything and it looks good.
My car continued to have this oil problem and I was putting oil before it was time for an oil change. For the past 4 years I have been putting at least 5 quarts of oil every other month. This has really been a burden to pay so much for a luxury car that's been giving me problems within 6 year old. I contact Lexus Corp which was a lost cause they are no help and do not want to do anything to help me. This could've very well been part of a recall that consumers may have a complaint but was never recorded. If anyone has had or still having this same problem with this year model please respond.

On July 5, 2015 my husband took my car to the Lexus Orland Park, IL dealership to have an oil change. On arriving, the serviceman told him that my car needed other work. My husband already knew that he could not authorize any service on my car without my approval. So my husband called me on his phone and let me speak to the serviceman on his phone. I explained to the salesman that I was headed out of town the following day and did not want to do any other work until I returned. I told him to only do the oil change. He was adamant about my windshield wipers and said that I really need new ones. So I told him only do the oil change and wipers. Minutes later I received an email with a price of $417. I called the serviceman and ask how much was the wipers and why was the bill so high. He told me I needed a 90,000 service and that he went ahead and did it. I told him I did not authorize him to do the 90,000 mile service.
He told me that my husband told him to do the 90,000 miles service. He told my husband, after he got off the phone with me that I said to do the oil change and wipers and 90,000 service. So my husband signed for the work. When I called him to asked him why did he do what I did not authorized him to do, he said, my husband told him to do it. After he got off my husband's phone he lied and told my husband that I had authorized the 90,000 miles service and then lied to me saying my husband had authorized the work. I told him I would not pay for it and I wanted to speak to his manager, but his manager said that there was nothing he could do but give me 10% off because the work had been done. These people are frauds. So do not take your cars to them. They will do work you did not authorize and will keep your car if you can't pay. I will be writing to the States Attorney office, they need to be investigated.
Company Name:

Lexus

Website:

http://www.lexus.com/