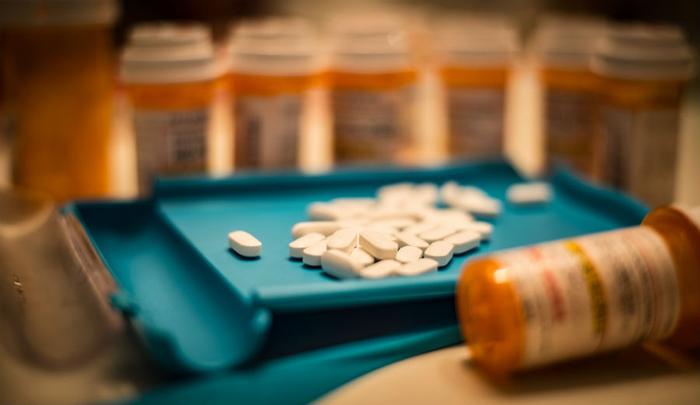 Walmart promises to be part of the "solution" to the massive opioid epidemic in the United States with new policies that it says will curb opioid abuse and misuse.
Within sixty days, Walmart and Sam's Club plan to restrict some opioid prescriptions to a seven-day supply with a maximum of 50 milligrams of morphine per day.
In a press release, Walmart describes the new policy as applying to "initial acute" prescriptions and one that is in alignment with the Centers for Disease Control and Prevention's (CDC) guidelines.
The CDC says that prescriptions for acute pain should be targeted in the fight against the opioid epidemic because "long-term opioid use often begins with treatment of acute pain." The agency adds that three days or less worth of opioids "will often be sufficient" in acute pain cases for new patients, while "more than seven days will rarely be needed."
Walmart criticized over return policy
It is unclear how Walmart's policy will be enforced, as it does not appear to apply to people seeking treatment for chronic pain or people who have already been prescribed opioids in the past.  
But by 2020, Walmart and Sam's Club will require e-prescriptions for all controlled substances. The corporation says that e-prescriptions cannot be altered and are "electronically trackable."
Walmart's policy follows a similar initiative introduced by CVS last September to limit opioid prescriptions for new patients to a seven-day supply.
Last October, not long after the new CVS policy was announced, a judge in Pennsylvania criticized Walmart for what she described as being a "huge part of the problem" and "contributing to this [opioid] epidemic."
According to the judge, the problem wasn't the way that Walmart sold opioids; it was its policy of allowing customers to return items without receipts. The judge alleged that people were stealing merchandise, returning it to Walmart, and then using the money they received from the stolen goods to fund their addictions.
Walmart did not respond to a local newspaper's request for comment about its return policy at the time.
Fighting the opioid epidemic
It's not the first measure to curb opioid use that Walmart has taken in in recent months. Earlier this year, Walmart introduced  a product called DisposeRX. The product, when mixed with warm water, can turn any opioid product into a soft gel, rendering it unusable.
While experts agree that safe disposal of leftover opioid drugs is an important measure to fight the epidemic, they point out that plenty of options for the safe tossing of painkillers already exist.
The CDC advises consumers with unused opioid drugs to participate in their local pharmacy's drug take-back program or simply "flush them down the toilet."