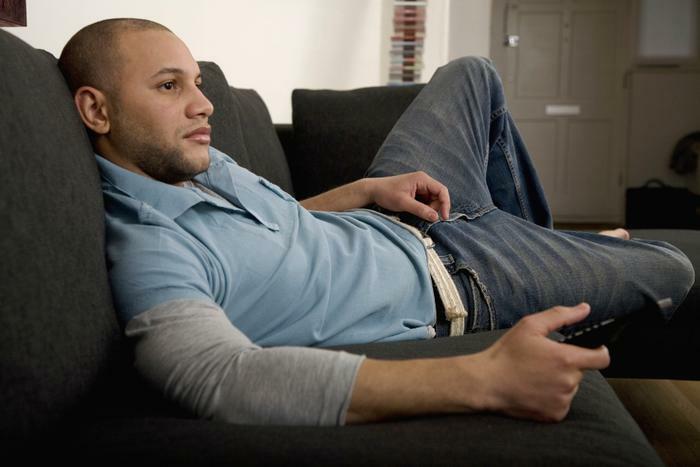 Experts have highlighted the ways that physical activity can benefit consumers' mental health, and they've also shown how skipping out on exercise can be detrimental. Now, researchers from Iowa State University explored how consumers' habits during COVID-19 -- including increasing screen time and getting less physical activity -- can impact their mental health. 
Their work showed that following a more sedentary lifestyle may worsen symptoms related to anxiety and depression. 
"In March 2020, we knew COVID was going to affect our behavior and what we could do in lots of weird, funky ways that we couldn't predict," said researcher Jacob Meyer. "We know when people's physical activity and screen time changes, that's related to their mental health in general, but we haven't really seen large population data like this in response to an abrupt change before." 
The mental health risks linked with too much sitting
For the study, the researchers had participants complete surveys in the early weeks of the pandemic to assess how much time they spent in front of screens, how much time they spent sitting, what their typical exercise routine looked like, and their overall mental health. 
The participants then had the opportunity to continue on with the study between April 2020, and June 2020, by completing weekly surveys for eight consecutive weeks. The researchers used this dataset as an opportunity to track the participants' behaviors and mental health from before the pandemic and compare it to how they were affected during the pandemic. 
The study showed that many of the participants who reported regularly exercising had either cut back or eliminated this part of their routines in the early days of the pandemic. Among these participants, symptoms related to depression and anxiety were on the rise. 
"Sitting is a sneaky behavior," Meyer said. "It's something we do all the time without thinking about it." 
Staying active can bolster your mental health
The researchers found mixed results when looking at the participants' physical and mental health outcomes eight weeks into the pandemic. Anxiety and depression symptoms remained high among those who maintained a sedentary lifestyle. However, keeping a more active routine was linked with more stable mental health outcomes. 
"In the second study, we found that, on average, people saw their mental health improve over the eight-week period," Meyer said. "People adjusted to life in the pandemic. But for people whose sitting times stayed high, their depressive symptoms, on average, didn't recover in the same way as everyone else's." 
While many consumers' daily routines are much different now than they were before the COVID-19 pandemic, the researchers hope these findings encourage at-home workers to find unique ways to incorporate movement into their daily routines. Something as small as a short walk around the neighborhood can help improve mental health. 
"I think being aware of some of the subtle changes we've made during the pandemic and how they might be beneficial or detrimental is really important as we look to the other side of pandemic life," said Meyer. "If you're no longer walking down the hall for in-person meetings, you can still incorporate that break from sitting by taking a short walk before and after your Zoom call."