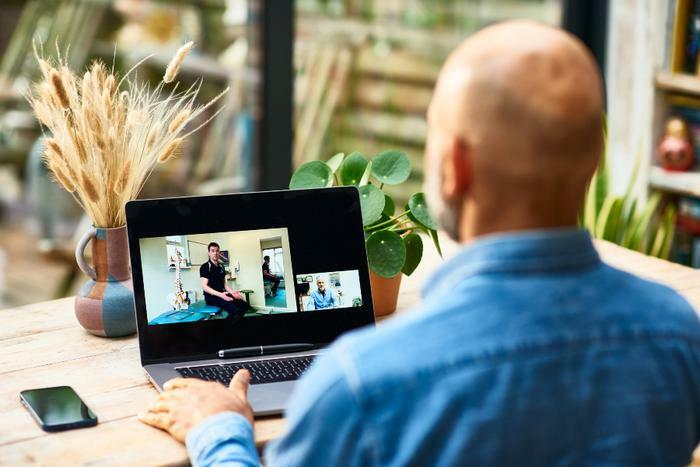 Prior to the COVID-19 pandemic, experts were speculating that telehealth services would become the new way consumers received medical care. Since the start of the pandemic, that prediction has largely come true at a much faster pace than many people expected. 
Now, researchers from the American Psychiatric Association have found that telehealth services specifically geared towards addiction treatment have also increased since the start of the COVID-19 pandemic. 
"Telehealth may allow patients to more easily begin and stay in addiction treatment, which has been a longstanding challenge," said researcher Tami L. Mark, Ph.D. "However, research is needed to confirm this benefit. As providers pivot to telehealth models -- offering both telehealth and in-person treatment -- they need information to help target telehealth to the most appropriate services and patients." 
Maintaining addiction treatment virtually
There were two components to the study. The first part analyzed data from eight studies that compared the efficacy of in-person and virtual addiction treatments. The second part of the study involved evaluating survey responses from addiction specialists about telehealth treatments, including the benefits of conducting treatment virtually and what the experience is like for patients. 
In the data analysis, the researchers learned that conducting addiction treatment virtually was effective. However, in-person treatments ultimately led to more long-term success. When looking at important factors, like patient satisfaction, substance use, and treatment retention, virtual treatments weren't as successful as in-person offerings. 
The survey responses from addiction specialists produced similar results. The participants agreed that telehealth services were better utilized in one-on-one counseling as opposed to group settings. However, the group was split in terms of overall efficacy of virtual addiction treatments. 
The specialists explained that while there are benefits to conducting treatment virtually, the platform makes it difficult to connect with patients in the same way that they would in person. They said being face-to-face allows specialists to better connect with their patients and keep them on track with treatment. 
While telehealth services have allowed more patients to stay active in their treatment during the pandemic, more work needs to be done to better understand the impact of these virtual services. 
"This research underscores the importance of offering telehealth for addiction treatment and the dramatic need to conduct more empirical work to test out the concerns regarding telehealth articulated by agency staff and on surveys," said researcher Dr. Lisa Dixon.