The following company participates in our Authorized Partner Program: TruGreen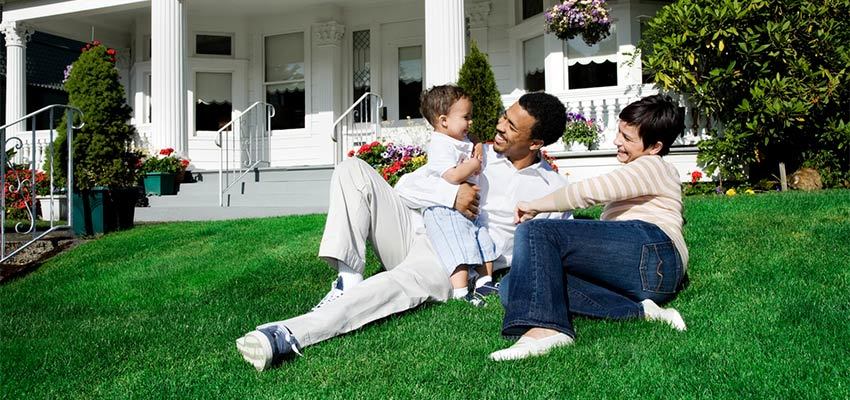 Your lawn is the first thing most people see when they come to your house. Unfortunately, the summer weather isn't conducive for a green, lush yard. We asked TruGreen's Director of Technical Operations Brian Feldman, who has a bachelor's degree in plant science, about common lawn issues people face and how to treat them.
What are the biggest lawn care issues people face during the summer?
The summer months typically present many challenges for lawns. According to Feldman, here's what to look out for: 
Insects: Grubs, chinch bugs and sod webworms
Weeds: Crabgrass, sedge and spotted spurge
Fungi: Brown patch, dollar spot, summer patch and fairy ring 
"Opportunistic weeds can begin to invade thin or stressed areas of the lawn," Feldman said. He also warns people to watch out for fungi. "Various fungal diseases begin to be more prevalent during this time, especially when temperatures remain over 70 degrees during the night and humidity is high." 
In addition to natural invaders, your lawn is prone to drought stress as days get longer, hotter and drier. 
"Mowing and watering correctly is extremely important during the summer months to prevent these issues," Feldman said. "When done correctly, the lawn will remain more resilient to these challenges."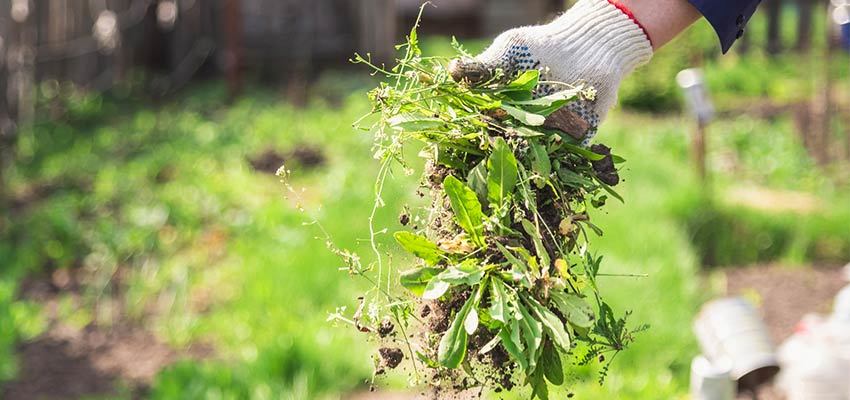 How do I keep my lawn from dying in the summer?
With lawn care, prevention is the best medicine. "It's important to inspect the lawn regularly during the summer months and be prepared to treat any problems areas found," Feldman said. "Because there are so many maladies that can arise during the summer, routine inspection is critical."
Feldman makes it simple: "All living things need water." If you don't receive that much natural rainfall, irrigate with at least 1 inch of water each week.
"Irrigation is best when administered once or twice a week rather than every day. Heavy, infrequent watering of 1 inch per week is much better than light watering of 0.25 inches four days in a row," according to Feldman.
"Heavy, infrequent irrigation allows water to penetrate deeper into the soil profile, therefore training roots to grow deep. The deeper and more extensive roots grow, the more water they have the ability to capture and the less prone they are to drought stress."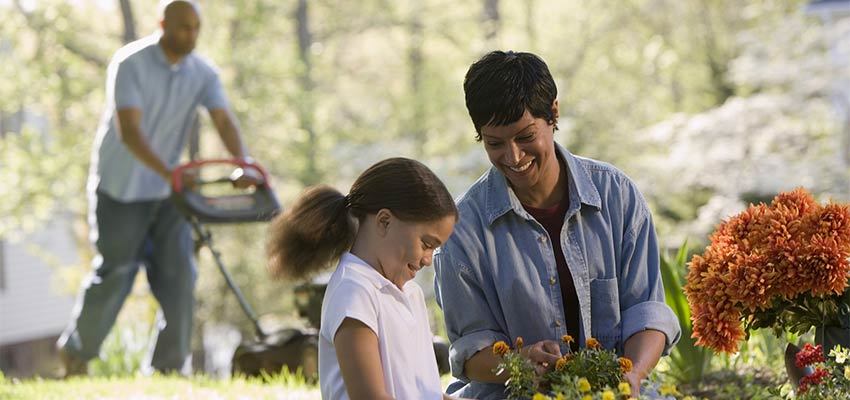 What treatments should I put on my lawn in the summer?
"Warm-season grasses grow most vigorously during the summer, so they need more nutrients during this time," Feldman said. Light rates of fertilization are sometimes needed with cool-season grasses. However, be careful not to overdo it — too much fertilizer during the summer heat can burn your lawn and leave it worse off than before.
Additional sprays or treatments should be applied when needed. "Depending upon the issues found during an inspection, be prepared to target-apply for weeds, insects and diseases accordingly," Feldman said. It's smart to treat these problems before they mature and cause more damage.
With lawn care, identifying your problems and having the right solutions is critical to achieving the best-looking yard on the block.
"Often, specific issues require prescriptive control measures," Feldman said. Materials used to control chinch bugs are not the same as those that control grubs, and materials used to control crabgrass are different than those aimed at controlling sedges.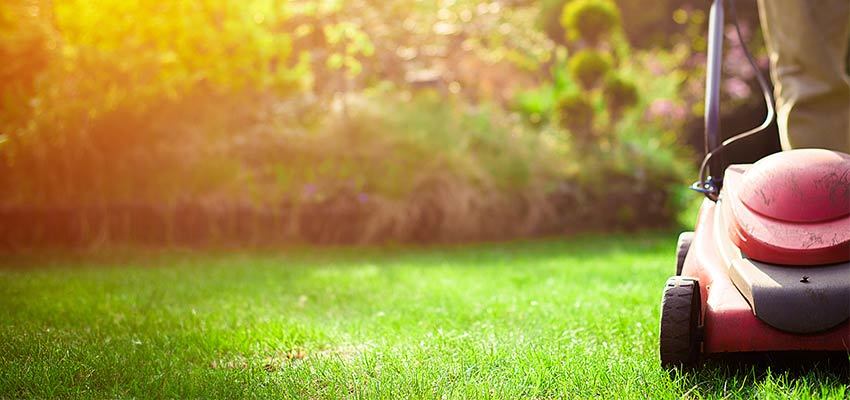 How do I keep my grass green in hot weather?
Water is the most significant factor in keeping lawns green during the summer months. An inch of heavy, infrequent irrigation is best.
Another tip: Mow it high! The longer the grass, the healthier your lawn is during the summer months. This is especially true for cool-season grasses. Some warm-season grasses don't precisely fit this general rule of thumb — for example, Bermuda grass is an exception.
"The longer the grass blade, the greater the ability grass has to conserve and protect itself from the long, hot days of summer," Feldman said. "Also, lawns look much greener when mowed high during the summer months."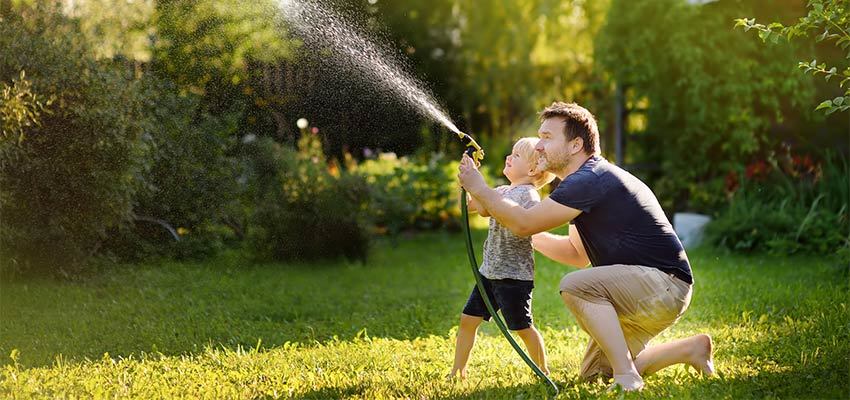 What time of day should I do lawn care?
Generally, the best time to mow is in the midmorning, when the sun is higher and the grass has dried out from any early-morning dew. Late afternoon can also be a good time to mow.
"It's the most efficient time to allow water to penetrate into the soil before the sun rays start evaporation. Any surface water after irrigation will evaporate quickly, lessening disease pressure as well," Feldman said.
Avoid cutting grass during the hottest times of the day to reduce stress on your lawn. Feldman recommends watering in the morning rather than the evening to lessen the chance of disease pressure associated with wet grass during the extended night hours when fungal infections can set in.
We hope these answers from Brian Feldman at TruGreen helped answer your summer lawn care issues. It's safe to say that to manage your yard this summer, you might need more tools in your shed. If you want a professional to take a closer look at your lawn, search our guide of great lawn care companies.