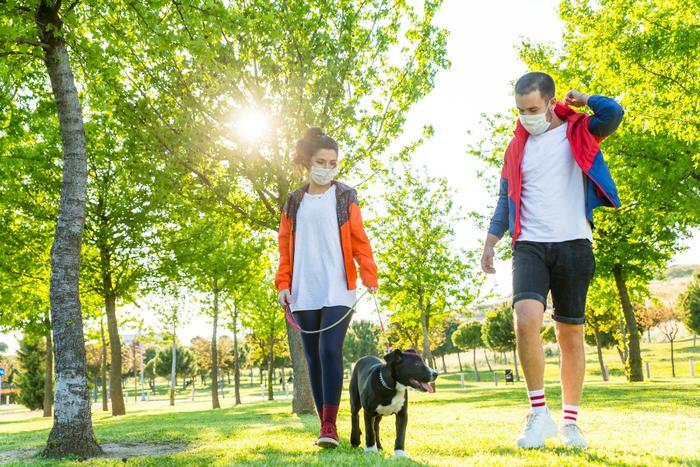 Spending so much time indoors during the COVID-19 pandemic has made many consumers a little stir crazy. But a new study suggests that parks have proven to be an essential and safe escape over the last year. 
While many people thought gatherings in parks would lead to more COVID-19 cases, researchers from Drexel University found that the opposite was true. Outdoor spaces helped consumers feel less isolated during the pandemic without causing a massive spike in the number of infections. 
"Despite early speculation that parks could become gathering points for large groups of people and contribute to transmission of COVID-19, our research did not find a strong correlation between COVID-19 cases in neighborhoods near parks and the number of people using them," said researcher Franco Monalto, Ph.D.
The benefits of outdoor gathering spaces
The researchers collected data from 15 parks in Philadelphia and seven parks in New York City between May 2020 and July 2020. They surveyed park-goers and also had residents from the area observe the typical park activity over the course of the pandemic. Then, they compared that data with COVID-19 cases in the surrounding areas of the parks to determine how activity at each of these locations impacted infection rates. 
Ultimately, the researchers learned that parks proved to have more benefits for consumers than risks. Even in densely populated areas, where parks tended to be more crowded, the rates of COVID-19 remained stable; park-goers weren't at an increased risk of being infected.
This could be because of the precautions taken by consumers who frequented the park. In both Philadelphia and New York City, less than 1% of people at the park engaged in high-risk behaviors like coughing or spitting without a mask on. Wearing a mask while at the park was common in both areas; less than 23% of Philadelphia park attendees and just over 1% of New York park attendees never wore masks. 
The researchers said parks gave consumers an important escape during the pandemic. They provided places for exercise, fresh air, nature, and small social gatherings. 
"While the municipalities that did close parks during the pandemic likely did so out of an abundance of caution, our work shows no evidence to support closing the parks during the pandemic," said Dr. Monalto. "That people continued to visit parks during lockdowns and the early stages of the pandemic underscores the evident value of parks as a respite for urban residents during the early phases of the pandemic."