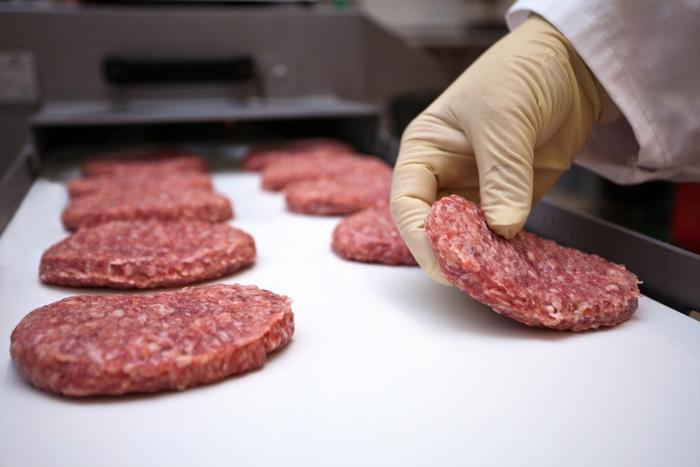 JBS USA -- ranked as the #2 processors of beef and pork in the U.S. -- made headlines on Tuesday when it announced that it will curtail beef production for two weeks at its Souderton, Pennsylvania plant after some of the facility's managers showed visible flu-like symptoms.
According to Foodmarket, JBS did not divulge whether its employees are being tested for COVID-19. However, the managers were sent home to monitor their health purely as a precautionary measure.
The company did not say exactly how production would be reduced, but that the facility will continue to run "fabrication and ground beef operations" and should return to normal on April 14.
Protecting yourself against contamination during COVID-19
As of press time, JBS had not responded to a request for comment or had published anything related to the plant slowdown. But to the company's credit, it had earlier produced tips for preparing beef at home during the pandemic.
That gave ConsumerAffairs an idea to venture out and find out more suggestions on how consumers can protect themselves when preparing food at home in times like these. We made a connection with Purdue University's Food Science department which, in turn, gave us a boatload of best practices that consumers should utilize to protect themselves from virus-related food contamination.
The researchers note that COVID-19 is not a foodborne virus, but they want to stress that it's "always important for consumers to practice safe food handling to protect themselves from foodborne pathogens."
Here are some of the things that Yaohua "Betty" Feng, assistant professor of food science at Purdue University, and her lab have compiled from nationwide food safety experts and are making available to consumers on a central reference website.
Grocery shopping
Food safety
Feng's team has also produced an excellent FAQs section that covers just about every extra precaution a consumer should take during the COVID-19 outbreak. The best ways to thaw food, the correct temperature at which to cook food, and more are answered here.