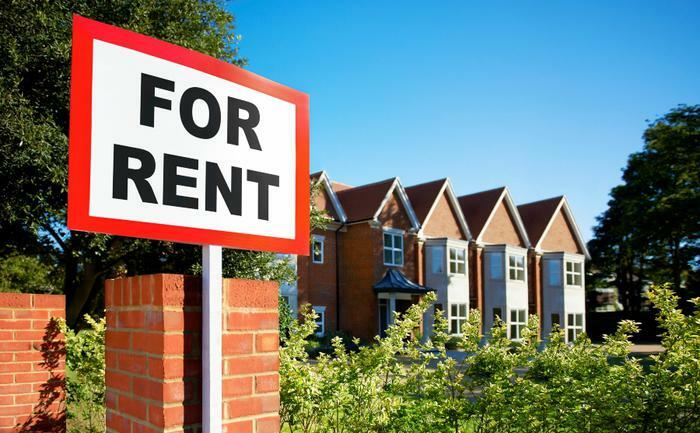 If you're moving someplace and need temporary housing or thinking about renting a home or an apartment where you are, proceed with caution. Rental scams are sweeping the U.S.
The number of rental scams has grown more than 60% in the last year, with victims reporting losses of more than $350 million.
This is not your basic confidence scam either. These bad actors realize that people looking to rent want to move fast, so they surgically design their scams to suck in as many potential victims as they can.
In one recent case, WLS-TV reported that a woman's home in Aurora Ill. was listed for rent without her knowledge or permission, and led to a throng of "renters" showing up on her front stoop trying to get inside. She said some of those had already paid thousands of dollars to rent her home.
Another couple in Austin Texas was so thrilled that they found the perfect place – one that came with a hard-to-find doggy door for their pooch – they wasted no time in sending the deposit and first month's rent. Unfortunately, the scammers wasted no time in taking that $5,200 check and high-tailing it out of town. 
Unfortunately for Zillow, scammers are using the real estate platform to list fake rental properties. Fortunately, however, Zillow has been very proactive in trying to take down fake listings and warn consumers about what telltale signs they should be looking for.
Ask these five questions before renting any place
Zillow says that there are five questions that anyone looking to rent should ask themselves to try and detect whether a property or seller is for real.
1. Does the monthly rent seem too good to be true?
"One clue to a scam is a rental price that's too low for the neighborhood. If you see an affordable apartment in your dream location and the rent is way below what others are charging, there may be a problem," the company warns, adding that first-time renters and long-distance movers are more often than not prime targets because the scammer realizes time is of the essence and pushes things like "rare opportunity."
To avoid the "too good to be true" scam, research rental prices in the area for the size of the unit and amenities you're looking for. Zillow also suggests using its Rent Zestimate on the listing as a baseline for what you might expect to pay for the rental. 
"If you're interested in a listing where the rental price is unexpectedly low, ask the property manager or landlord upfront why the rent is so low for the area, and keep copies of all your communication."
2. Is this listing for real?
Zillow says that if you see the same listing showing up multiple times, but under a different name, that's a clue it may be a scam. 
Search listings you're interested in checking out to see if they appear elsewhere online – Craigslist, local rental websites, etc. 
"If the property is listed on major rental listings sites, make sure the listing contains the same contact information, landlord name, address and other high-level details," Zillow suggests.
3. How does the rental agent want to be paid?
If a rental agent, landlord or property manager wants to be paid in cash, head for the hills with that money tucked in your pocket. If they ask that the money be wired? Don't do it. Money order? Don't do that, either. Using either of these methods is the same as sending cash and you'll never be able to trace it. 
"Typically the best way to make any type of rental payment is through electronic deposit from your bank account," Zillow says. "You can set this up with your bank. This way, there's a clear, easy-to-access record of where your money went. You can also use a credit card (subject to interest) or a paper check (if you still have some). Larger, modern properties often have a website with a resident portal where you pay your rent online."
4. Are you being asked to provide personal information before viewing the property?
If a property owner says that you need to fill out a bunch of forms before you ever see the place – things like Social Security numbers, date of birth, or even a credit card number for some sort of deposit, you should insist that you see the place in person so you can identify that it actually exists.
If you're unable to view the rental in person, request an online tour or consider perhaps asking a real estate agent or friend to view it on your behalf.
"If the landlord claims they're unavailable to show the property, or conditions the showing on you providing sensitive personal information in advance, this may be a red flag," Zillow said.
5. Virtual tour offered?
If you're not in the same city where the rental property you're looking at is, and are forced to do a "virtual tour," be careful – those pictures may look nice, but they may not be real or the building may not actually be up for rent. 
If you're searching for rentals remotely and can't visit an apartment or house yourself, ask someone you trust, such as a friend, agent or a fellow employee if you're moving for a job offer, to visit in person for you. Zillow suggests using its Rental Walkthrough Checklist to thoroughly vet the rental before you commit to a lease.
"If you feel you need to do further research on the property, the local assessor's office or county clerk can provide property records. Verify all names, websites and phone numbers in the listing. If the property manager has a website, read reviews to spot any potential red flags ahead of time," the company suggests.