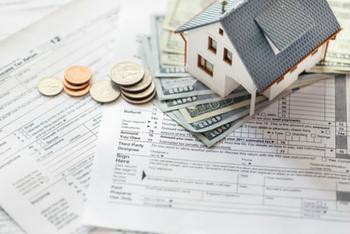 Suburban areas across America are dotted with one subdivision after another, where residents are required to belong to a homeowner association (HOA). Residents pay a fee and, in return, receive some level of services.
It might be something as simple as maintenance of common areas. In some communities, the fee might take care of amenities like swimming pools and tennis courts. In some developments, the HOA has responsibility for repairing and maintaining roads.
In other words, the association operates like a small local government, providing some of the same services a local municipality might offer.
For years, HOA members have argued that the money they pay to their association should be tax deductible, just as state and local taxes are. Some lawmakers in the House of Representatives agree, and recently introduced the Helping Our Middle-Income Earners (HOME) Act, a measure allowing HOA members making up to $115,000 in annual income to deduct up to $5,000 in HOA fees from their federal tax return.
Support for middle class homeowners
"The HOME Act recognizes that millions of middle class homeowners are struggling to keep up with rising household expenses like child care, college tuition, health care, mortgage and community assessments," Rep. Anna Eshoo (D-CA), one of the bill's co-sponsors, said in a statement. "The Home Act can go a long way by providing relief from this tax burden on millions of middle class families."
The bill defines "qualified homeowners association assessments" as regularly occurring, mandatory financial assessments that are paid by a taxpayer to a homeowners association for the taxpayer's principal residence, that directly benefit the residence, and result from the taxpayer's mandatory and automatic membership in the HOA.
Eshoo says HOAs have multiplied in recent decades and are usually associated with condominium and townhouse developments that offer affordable housing. She says more than 65 million Americans are members of HOA, living in 26 million homes that are part of a community association.
In California, she says more than 8.6 million residents live in community associations, more than one million of whom are over age 55.
The bill has been referred to the House Ways and Means Committee, where no action has been taken. With 2016 being an election year, with a shortened Congressional calendar, action this year is unlikely.