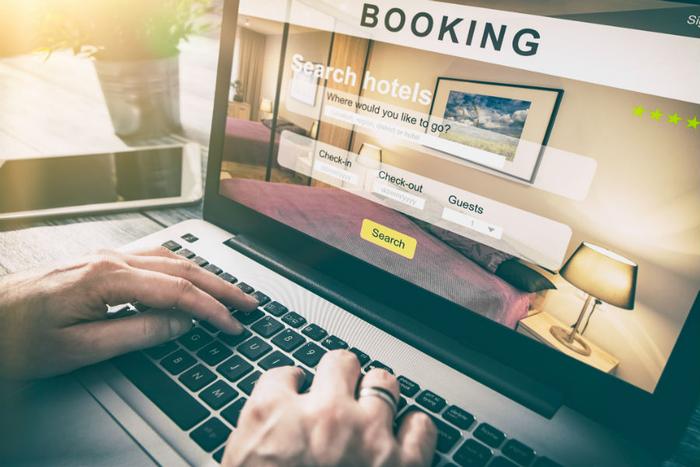 The American Hotel & Lodging Association, an industry trade group, is backing proposed legislation that would require third party booking sites to make clear to consumers that they are not dealing directly with the hotel.
The group's vice president for government affairs, Maryam Cope, says an increasing number of scammers and fly-by-night operators are showing up in search engines and tricking consumers into thinking they're booking a reservation at a hotel.
"They pretend to be the hotel's site from beginning to end," Cope told ConsumerAffairs. "They really target people who are searching for a hotel online via Google."
How it works
Consumers will often find a string of links to hotel websites while searching for hotels in a particular city, including some that aren't legitimate. If you happen to click on one of these scam links, you might go to a website that has pictures of the hotel, the hotel's logo, and information about the property.
Cope says many of these bogus sites will have a "call now" button. If you click it, you'll be directed to a call center where you'll be answered with a generic response like "reservations center."
The operator might pressure you by saying something like "there are only two rooms left" and will ask for a credit card number to secure the reservation. "You have no idea that during the whole process, you've never talked to the hotel," Cope said.
You have no idea, that is, until you show up after a long trip, ready to check into your room, and are told by a confused desk clerk that you don't have a reservation.
By that time, the scammer has taken the charge on the victim's credit card. Consumers who are taken in by the scam may be understandably upset. Cope says it isn't pleasant for the people working at the hotel's front desk either.
"It's very difficult for the hotel because the front desk staff is dealing with someone who has traveled all day," she said. "They're tired and just want a place to lay their head. They're confronted with this problem that they don't have a reservation and the hotel never had anything to do with it."
Avoiding the scam
Cope says the scam seems to be growing and is concerned that holiday travelers can get burned if they aren't careful.
Cope says there are three red flags that travelers should be aware of:
No confirmation email: hotels will send you an email confirming your reservations. Scammers won't.

Being charged in advance: Check your credit card statement. You should not be charged in advance before you check in.

The hotel doesn't exist: Google the name of the hotel. There are cases where scammers have booked reservations at non-existent properties.
Cope says with so many consumers booking reservations on their smartphones, the small screens don't clearly show the websites, making it easier to confuse a scam site with the hotel's actual website.
As a failsafe measure, she suggests calling the hotel directly or, better yet, downloading the hotel's app and booking through it.