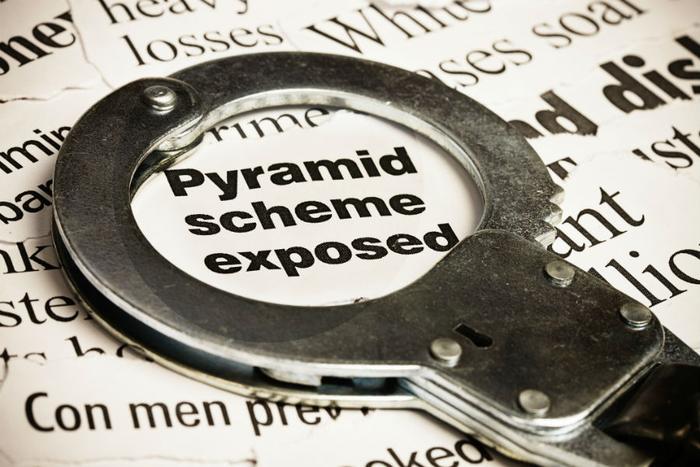 The U.S. Securities and Exchange Commission (SEC) has filed charges against California businessman Robert Shapiro, alleging he used a group of phony firms -- called the Woodbridge Group of Companies LLC -- to dupe thousands of investors.
The SEC is charging that the alleged Ponzi scheme spanned at least five years and bilked more than 8,400 investors out of $1.2 billion -- many of them senior citizens.
"We allege that through aggressive tactics, Woodbridge and Shapiro swindled seniors into a business model built on lies, which the SEC's Miami Regional Office staff moved to halt," said Stephanie Avakian, Co-Director of the SEC's Enforcement Division.
The SEC says it has frozen all remaining assets and has ordered Shapiro and a group of his unregistered investment companies to provide a record of all money received from investors. A court hearing has been scheduled for December 29.
Senior scams
Unfortunately, scams that prey on the elderly are all too common. Back in August, we reported on three types of scams that target seniors.
In the grandparent scam, a young-sounding scammer calls an elderly person pretending to be a grandchild in distress. Scammers try to obtain the victim's name and have money wired to "pay a fine" or "post bail." Seniors have also been targeted by "hacked" account scams, like the one that recently unfolded in Florida.
Police in Palm Beach County said several elderly residents received calls from someone pretending to be an employee of a bank calling to inform members that their account has been hacked. While on the phone, the scammer tried to learn the PIN number for the member's "compromised" credit or debit card.
Ponzi schemes
Ponzi schemes have been on the rise over the past five years, with complaints rising by 60 percent during that time, according to the Federal Trade Commission.
While this type of fraud can take many forms, scammers generally take money from one set of investors to pay off others. Ponzi schemes all depend upon a steady stream of investors who are promised regular, abnormally high rates of return.
Without new investors, the Ponzi scheme crumbles under its own weight -- and by that point, the scam artist has absconded with investors' money.
These schemes are "illegal, very risky, and can cost victims a lot of money," Véronique Aupry, communications advisor at the Competition Bureau, told ConsumerAffairs. "The Ponzi scheme usually entices new and well‑to‑do investors by offering a large financial return for a relatively small cost."
Seniors are uniquely vulnerable to financial fraud since they tend to rely on assets they have already accumulated. Mild cognitive decline can also make seniors more likely to fall victim to scams.
Protecting yourself
To avoid falling victim to a fraudulent investment operation, financial experts say it's important to remember that if something seems too good to be true, it probably is.
Before investing, always do your homework. Research the offer being made and get independent advice before making a decision. Take the time to think it through and never commit to anything at high-pressure meetings or seminars.
Some Ponzi schemes can be difficult to spot, since scammers will often try to make victims think they are a family member, a trusted acquaintance, or a well-known brand. However, a few red flags to look for include:
Risk-free. Experts say all legitimate investments involve some degree of risk. If you are promised that your investment is "risk-free," you may be dealing with a scammer.

Lack of clarity. Transparency is crucial when investing money. Avoid promoters who refuse to provide clear and detailed explanations of their investment vehicles.

Sense of urgency. Sellers often try to create a false sense of urgency to immediately invest. You may also hear statements such as "an opportunity of a lifetime."

Unprofessional conduct. Un-businesslike conduct or disruption of promised services is another potential warning sign of a Ponzi or pyramid scheme.

Success stories. You may hear stories about how much money existing members have made.