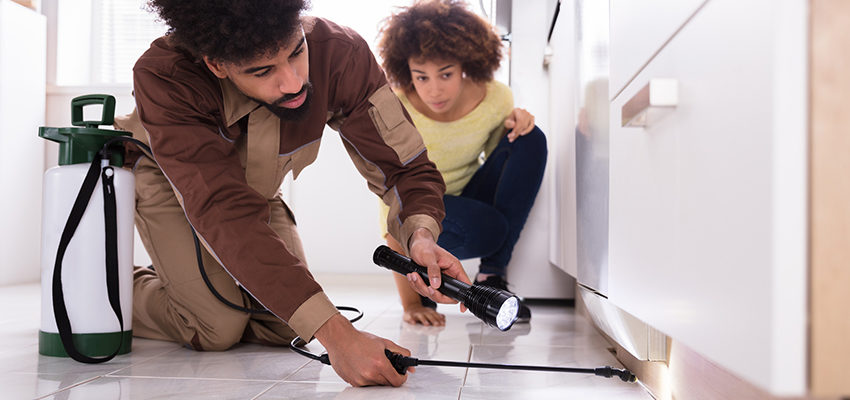 The following company participates in our Authorized Partner Program: TruGreen
It's spooky season, and you know what that means — spiders, rats, bats and creatures with exoskeletons are scoping out your house for the winter.
We asked John Bell, a board-certified entomologist (BCE) with 32 years of experience, for some advice on how to prevent pests in the colder months. Bell is currently the regional technical manager at TruGreen, a national pest control and lawn care maintenance company.
1. At this point, murder hornets are the least of your problems
According to Bell, we don't need to be very worried about murder hornets. As temperatures turn brisker, Bell suggests keeping an eye out for the following creepy crawlies:
Roaches: Cockroaches that live in mulched areas during the spring and summer are pushed closer to the house. They can make their way in through small openings in your structure.
Ants: Insects that live on or beneath the ground, such as ants, move to higher ground during the rainy season — and that higher ground is typically where your house is.
Beetles: Asian lady beetles seek warmer areas to live during the winter months. These pests may enter your attic or main living areas to wait out the winter months. Lady beetles can stain curtains and furniture if crushed.
Stink bugs: The brown marmorated stink bug is an invasive pest that threatens crops across the middle Atlantic region. They also present a seasonal nuisance to homeowners in that part of the U.S. during the warmer days of fall when they search for protective overwintering sites. The good news is, stink bugs don't bite or spread disease.
Kudzu bugs: Kudzu bugs are related to stink bugs and also release an unpleasant odor if squashed. If you live in Southeastern states, particularly Georgia and the Carolinas, watch for Kudzu bugs and their eggs in the fall.
Cluster flies: Cluster flies like to hibernate en masse. As summer comes to a close, they look for cozy spots in attics and crawl spaces to spend the winter.
Bell mentioned that murder hornets are actually called Asian giant hornets (they get the more homicidal name thanks to their annihilation of honey bee colonies).
"This pest was introduced to Washington state from Canada and has not moved outside of the state at this point," Bell said. Many people confuse the Asian giant hornet with its European counterpart, which is common throughout the United States.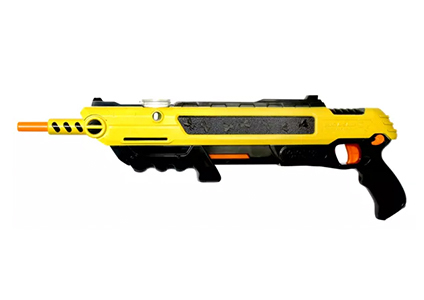 Accurate fly-killing machine (up to 3 feet)
No batteries required
Buy on Bass Pro
2. Watch out for bloodsuckers
Depending on the problem pests of your state, you might be better off worrying about ticks and mosquitoes. They may not be as trendy as vampires, but they still vant to suck your blood!
"Summer rains produce more mosquito breeding areas and thus more of these biting pests," Bell said. "Female mosquitoes, for instance, will find an area to stay through the winter, such as tree cavities or other protected spots, then lay her eggs as temperatures rise in the spring.
Luckily, many ticks aren't active during the fall and winter. However, a few species "can remain active in their adult stage from fall to spring as long as the temperature is above freezing," according to the TickEncounter Resource Center at the University of Rhode Island.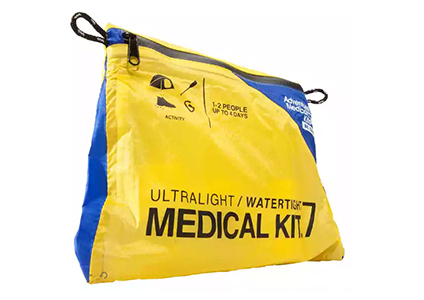 Comes with 12 hours of repellent
Up to 110 square feet of protection
Buy on Bass Pro
3. Secure all entry points
According to Bell, eliminating entry points is the best way to keep pests out of your home. He emphasized how different a bug's exoskeleton is from the one we have: It lets them "compress their bodies and get into cracks and crevices that are much smaller than they are."
So, if you looked at a small crack and thought there's no way a pest could enter there — think again. We suggest the following exclusion techniques:
Caulk small entry holes
Seal cracks, gaps, holes and crevices with caulk and steel wool
Screen attic vents
Replace and repair loose mortar around foundation and windows
Install door sweeps and repair damaged screens
Spray indoor/outdoor pesticides around the perimeter of your home
4. Set traps (just in case)
Most common pest control products keep these bugs out of your home, but they must be applied properly or in the right areas. It's not a bad idea to set up glue boards in your basement and garage to trap rats, centipedes, silverfish and other critters that might sneak in. It's better to find them in the glue trap than your bedroom.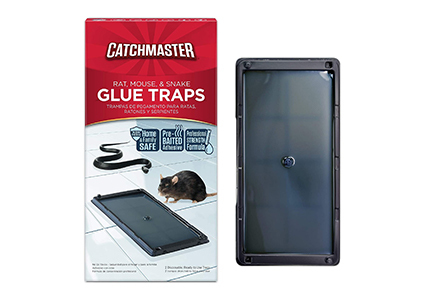 Works for rats, mice and snakes
Nontoxic and safe to use around pets
5. Hire a pro
Even with chemical and physical barriers, pests will continue to probe for a way in. It may be wise to get advice from a pest control professional.
Pest control professionals have experience spotting signs of pest invasions and locating likely entry points. Many companies also have monthly plans that help keep insects and rodents out of your home.
Remember that winter pests are only a problem if you allow them into your home during the fall months. Luckily, winter temperatures in many areas cause most pests to go dormant or die. Still, pest prevention now will keep them from overwintering in your home and decrease initial spring populations. For more information, research how to find the best pest control companies.