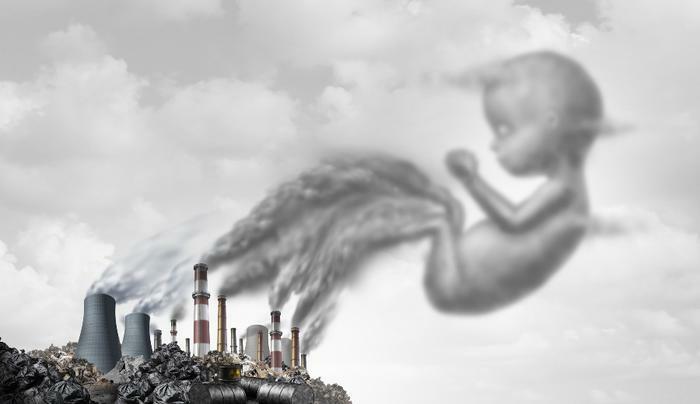 A new study conducted by researchers from the Mount Sinai School of Medicine explored the health risks for kids when their mothers are exposed to air pollution during pregnancy. They found that in utero exposure to ultra-fine pollutants can increase the likelihood of children developing asthma by the time they're in preschool. 
For the study, the researchers analyzed air pollution levels and health records for nearly 370 women and their children in the Boston metropolitan area. Using the women's addresses, the team monitored the levels of ultra-fine pollutants that they were exposed to during pregnancy. They then followed up to see how the pollution impacted their children's health. 
The study revealed that nearly 20% of the children developed asthma by the time they were in preschool, and girls were more likely to have respiratory issues during childhood than boys. The researchers explained that the majority of the women involved in the study lived near busy roadways and in high-traffic areas, both of which can contribute to children's health risks. 
Ultra-fine particles are more likely than other types of pollutants to settle in the lungs and negatively impact consumers' health. While efforts have been made to monitor and regulate air pollution, experts have previously struggled to get precise readings of ultra-fine particles, including how they impact children in utero. 
"One reason ultra-fine particulates are not routinely monitored is that there have been a number of unique challenges to measuring them accurately," said researcher Dr. Rosalind Wright. "Fortunately, recent methods have been developed to provide such exposure data which allowed us to conduct this study." 
Improving respiratory health
The team hopes that these findings highlight another way that air pollution can impact kids' health long term. They also explained the importance of continuing to monitor ultra-fine particles, and how doing so can improve children's respiratory health. 
"This research is an important early step in building the evidence base that can lead to better monitoring of exposure to ultra-fine particles in the United States and ultimately to regulation," said Dr. Wright. "As we advance methods for measuring these tiny particles, we hope for replication of these findings, both within different geographic areas across the United States as well as globally. 
"Childhood asthma remains a global epidemic that is likely to grow with the anticipated rise in particulate air pollution exposures due to the effects of climate change," she said.