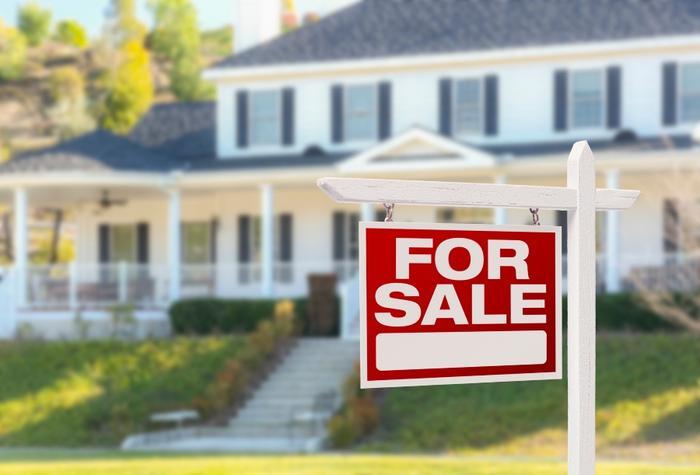 Single-family existing-home sales prices climbed in approximately 70% of measured metro areas – 152 of 221 – in the first quarter of this year, according to the National Association of Realtors. The national median single-family existing-home price declined 0.2% from one year ago to $371,200.
But those numbers cover the nation as a whole. Individual markets can differ, based on a number of factors. ConsumerAffairs has done a deep-dive into six U.S. housing markets – and one in Canada – to see how individual markets are faring. Here's what we found:
Sacramento
California markets experienced some of the most rapid price appreciation in the nation in 2020 and 2021 so you would expect prices to fall the most in those cities. In Sacramento, that hasn't happened.
Adam Littlefield, senior vice president of Real Estate Operations at Investment.com, reports that in the Sacramento metro area over the last six months, from November 2022 to May 2023, sales are down but prices aren't.
"We have seen a significant decline in the number of single-family homes for sale, dropping 43% in that time," Littlefield told ConsumerAffairs. "Prices continue to remain high in this area despite high interest rates. Over the last six months, we have seen the sold price range between 93% - 98% of the original listing price. However, this has dropped from the previous year to date where we were seeing sold prices over original list prices."
"In the Greater Sacramento, Calif., area market we continue to struggle with low inventory," said Greg McClure, a Realtor with Realty ONE Group Complete. "Over the last six months, the amount of available inventory went from low to even lower."
McClure says high interest rates appear to be affecting sellers – who don't want to give up their current low interest rates – as much as buyers.
South Florida
South Florida is another market where real estate experts predicted a significant price adjustment. Again, that has yet to materialize.
That may be because there aren't that many homes for sale. Desiree Avila, a Realtor whose territory includes Broward County, says active listings have fallen more than 21% in the last six months.
"The median sale price of single-family homes is up from $540,000 in October 2022 to $565,000 in March 2023, an increase of 4.6%," Avila told us. "In short, overall active listings are down, sales are up and prices continue to rise."
South Florida's real estate market has its own particular character because of several highly desirable characteristics, and Avila says that should help it to outperform many other markets in the nation. So far, the market appears unfazed by interest rates.
"Over the next six months, barring another big event like the pandemic, I believe the market here will continue to be resilient," Avila said.
Philadelphia
In Philadelphia, it's still a seller's market but not to the extent it was a year ago. Rinal Patel, the founder of Webuyphillyhome, says conditions have softened enough that buyers aren't completely shut out.
"Inventory has increased since February enabling the housing market to return to normal since last year," Patel said. 
But she notes homes are sitting on the market for longer periods of time, making the market feel "sluggish." Over the next six months, she doesn't anticipate any abrupt changes to the status quo.
"There should only be a slight increase or decrease in price, or prices may even remain the same," she said. "However, all these are dependent on the condition that the demand and supply of houses remain as it is. I perceive things are more likely to remain steady – as steady as we have experienced in the past few months – over the next six months.
Atlanta
Atlanta is a southern real estate market that benefitted from an influx of new residents during the pandemic. But even with higher interest rates, homes have maintained their values for the most part, largely because there just aren't that many homes for sale.
"In the past six months, the number of homes available for sale in the Greater Metro Atlanta area has decreased, which is atypical during the spring market, typically a time when the most new listings are seen," said Todd Emerson, general manager of Harry Norman Realtors in Atlanta. The current number of homes for sale is approximately 13,500 compared to 18,000 six months ago."
Emerson attributes the decline to the volatility of interest rates and the "lock-in" effect it has had on current homeowners. 
"Specifically, 83% of homes with mortgages have rates below 5%, and potential sellers may be hesitant to list their homes due to the prospect of purchasing a new home with a higher interest rate," he said.
Over the next six months, Emerson expects an increase in inventory, especially if mortgage rates decline. But he notes there is currently only a two-months supply of homes on the market so the market could remain out of balance well into 2024.
Austin
Austin's population grew rapidly during and after the pandemic, pushing up home prices. But unlike the other markets in our report, the market is not suffering from a lack of available homes for sale. Jasen Edwards, chair of the Agent Editorial Board in Austin, tells us the market is still very active.
"Over the last six months, prices have climbed by around 5% while inventory has increased by about 20%," Edwards told ConsumerAffairs.
As for the next six months, Edwards expects Austin home prices to continue to rise, even as supply and demand continue to maintain their balance.
Apartments
Christopher Stout is principal at StoutCap, which invests in multifamily residential projects across the U.S. He tells us apartment building inventory has completely disappeared.
"Recently, we have found that our opportunity to buy has been frozen due to the rapid rise in interest rates over the last nine months," Stout said. "We have recently purchased in North Carolina, and are now buying in Northwest Arkansas. These are wonderful markets to do business in, but deals do not come along often."
Stout says he expects the multifamily market to "thaw" in the next six months, especially as builders continue their pace of adding new construction.
Ontario
For some international perspective on housing market trends, ConsumerAffairs went north of the border to check out market conditions in  Kitchener/Waterloo, Ontario.
Ayesha Rehan is a partner at Ontario Property Buyers. She tells us there is growing confidence in Canada that rates will soon start coming down, probably before that begins to happen in the U.S.
"This has started to create a lot more buyer confidence in potential future rate cuts, resulting in a frenzy of buying activity, and forcing inventory to decline once more," she said. "We have seen inventory drop from 536 active listings and 284 homes sold in Kitchener/Waterloo for November 2022, to 716 active listings and 611 homes sold in Kitchener/Waterloo for March 2023."
If the U.S. housing market follows that pattern, a recession in the U.S. that prompts the Federal Reserve to stop raising and begin cutting interest rates could result in more home sales and higher prices since, with lower mortgage rates, homes would be more affordable than they are now.