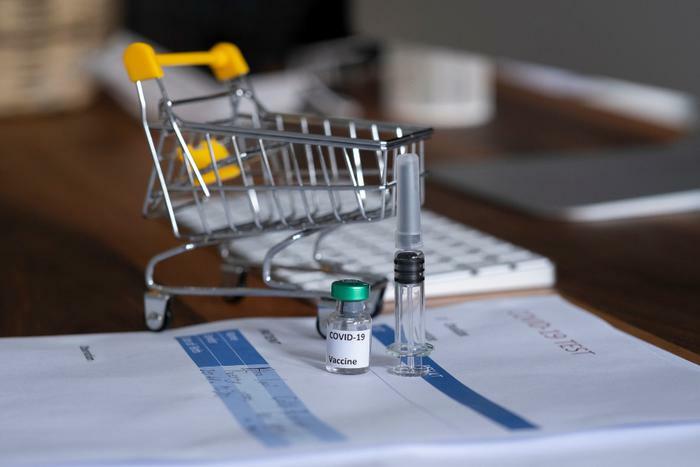 While Kroger was somewhat vague last week when it announced how it would be handling COVID-19 vaccines, Aldi, Dollar General, and Trader Joe's have given a definitive and concrete position.
On Tuesday, budget-niched grocery retailer Aldi said it will be providing assistance to its workers so they can access the vaccine and not lose wages from taking time away from work. Dollar General, Trader Joe's, and Instacart also opted to do the same for their employees.
Officials from the companies said they felt the decision to support employees was the right thing to do for workers, customers, and the communities they serve.
"Through our mission of Serving Others, we take the responsibility to serve our customers and communities seriously," Dollar General stated. "Providing accommodations so employees can receive this critical vaccine is one more way we can support them and eliminate the need to choose between earning their wages and protecting their well-being," added Jason Hart, the CEO of ALDI U.S. 
Providing accommodations
The four companies are basically on parallel paths in their accommodations -- each creating a way to give workers the time and cost to get vaccinated without fretting over losing pay or taking time away from work. And for workers who prefer not to be vaccinated, the chains are giving the freedom to choose that route as well. Below is a summary of each company's position.
Aldi: Aldi will give its hourly workers two hours of pay for each vaccine dose they receive, giving workers up to four hours total of paid time off. Aldi also said it will offer flexible scheduling and "cover costs associated with vaccine administration" for employees who want to get vaccinated. 
Dollar General: Dollar General says it's working to remove barriers (e.g., travel time, mileage, child care needs, etc.) associated with getting the vaccine. Similar to Aldi, the company says it will pay frontline hourly team members an equivalent of four hours of regular pay after receiving a completed COVID-19 vaccination. Salaried workers will get additional work hours to accommodate their time away from the store. The company says it's also developing a way for its distribution and transportation teams to enjoy similar accommodations.
Instacart: Instacart will reportedly have a "vaccine support stipend" of $25 available for in-store employees and its independent contractors who have been vaccinated. However, there's a small hurdle for its independent shoppers. According to CNN's coverage of the situation, those workers must have shopped for and delivered at least five batches for the company in the past 30 days.
Trader Joe's: CNN also reported that Trader Joe's will give workers "an additional 2 hours of regular pay per dose for taking the time to get vaccinated."
A "personal choice"
Grocery store workers are considered "frontline essential workers," so they're part of phase two of the CDC's vaccination plan. Despite that "essential" tag, grocery chains have probably seen reports suggesting that more than a third of Americans are opposed to taking a COVID-19 vaccine and realize that a company-wide decree could spell trouble. 
While the United Food and Commercial Workers Union is fully behind grocery workers getting vaccinated, both Dollar General and Aldi have decided that making the vaccination optional might be the better way to go. 
"We understand the decision to receive the COVID-19 vaccination is a personal choice, and although we are encouraging employees to take it, we are not requiring them to do so," Dollar General said.
"Understanding the vaccination of healthcare personnel and long-term care facility residents is underway and the CDC currently recommends the next phase of vaccinations be offered to frontline essential workers, we want to be on the forefront of facilitating our employees' ability to receive the COVID-19 vaccine if they so choose—and we encourage all of our team to receive the vaccine when it's available to them."