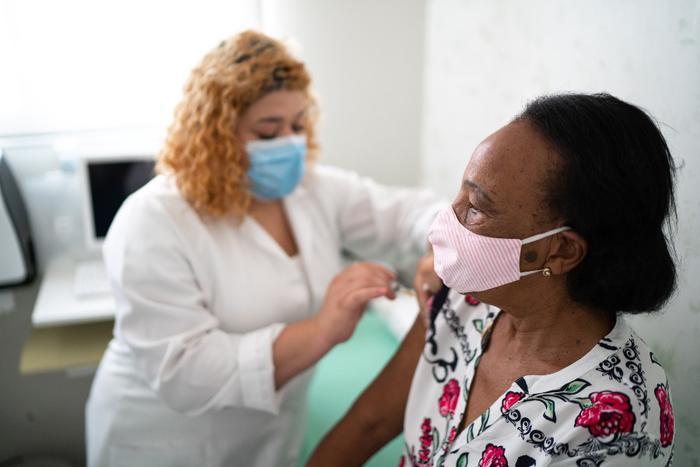 CVS and Walgreens are starting to send teams of pharmacists to nursing homes and long-term care facilities across the country to administer COVID-19 vaccinations. 
Walgreens said its pharmacists will first go to care facilities in Ohio, Connecticut, and Florida to administer shots. CVS will provide the vaccines at facilities in Ohio and Connecticut. Both drugstore chains plan to provide the vaccinations at nursing homes and assisted living facilities in other states next week. 
Walgreens said it expects to give the shots to nearly 3 million residents and staff at 35,000 long-term care facilities. Over 40,000 long-term care facilities have chosen to have pharmacists and technicians from CVS come and provide the vaccinations.
Hard-hit group
Long-term care facility residents and staff were included in phase one of the vaccination distribution plan, along with health care workers. 
Nursing homes and long-term care facilities were hit particularly hard by the pandemic. Residents of these facilities account for nearly 40 percent of all COVID-19 deaths in the country, according to data from The COVID Tracking Project.
Phase two of the vaccination plan includes the general population. Experts expect the general public to start receiving shots in just a few months, after essential workers and those with chronic medical problems are inoculated. 
If all goes according to plan, the vaccines will eventually be available at drugstores and grocery stores. Walgreens and CVS have said they expect to have the shots ready to administer to the general public at their stores in the early spring.
The vaccine developed by Pfizer and BioNTech requires two doses, as does the Moderna vaccine. The latter is poised to receive FDA approval for distribution and use as early as today.