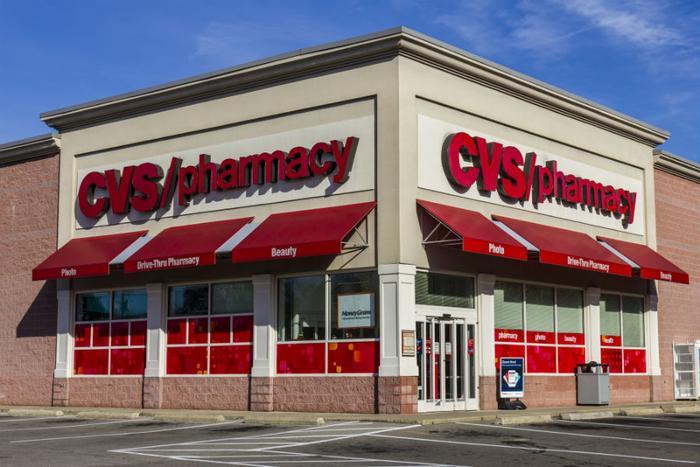 CVS Health has announced it will acquire Aetna, a major health insurance provider, in a deal worth an estimated $69 billion. It's subject to approval by company shareholders and U.S. regulators.
If completed, the deal would combine one of America's largest drugstore retailers with a health benefits provider, giving the combined companies' additional leverage in negotiating drug prices from pharmaceutical companies.
Appearing on CNBC hours after the deal was announced, Larry Merlo, the CEO of CVS Health, said consumers would benefit from lower costs. Merlo said the merger will result in a healthcare platform that is "easier and less expensive for users."
But that doesn't mean you'll have access to the care you might prefer. Gerald Anderson, a professor at Johns Hopkins Bloomberg School of Public Health, says consumers would end up with fewer choices as the result of the merger.
"If you have insurance through Aetna most likely you are going to be going to a CVS and one of their Minute Clinics for healthcare," Anderson told ConsumerAffairs.
Amazon factor
Both Merlo and Aetna CEO Mark Bertolini say the deal didn't happen overnight, pointing out the two companies have had a business relationship since 2010. But recent events just might have sped up the process.
Amazon has disrupted one retail business after another, and in recent months has made moves toward entering the prescription drug business. In October, it got the green light from 12 states to become a prescription drug wholesaler.
Should that happen, Amazon could sell prescription drugs for less. If it were to lure customers from brick and mortar drug stores, not only would those stores lose prescription drug sales, they could see a drop in store traffic that often results in non-drug sales.
Health benefit companies like Aetna have enormous bargaining power with pharmaceutical companies. Combining that leverage with its own, CVS Health may strengthen its competitive position in the marketplace, even against the likes of Amazon.
Changing the system
According to The New York Times, a CVS-Aetna combo would make a big change in how consumers get their health services. In addition to its nearly 10,000 drug stores, CVS also operates in-store clinics, where consumers may receive basic health services.
While Anderson believes Aetna would use these clinics and pharmacies to provide services directly to policyholders, he says the jury is still out on whether this would be a transformational deal copied by other players in the industry. But he admits it's a possibility.
"We're already seeing hospitals and insurance companies merge," Anderson said. "Everybody is trying to get bigger, and when they get bigger they almost always get more expensive."
The two companies say they hope to close the deal in the second half of 2018, but a lot may depend on how government regulators view the merger.
When Aetna attempted to purchase smaller rival Humana, the Justice Department blocked the deal, calling it anti-competitive. But the two companies were in the same business -- CVS and Aetna are not.
In the past, so-called "vertical" integration deals between non-competing entities often encountered little regulatory resistance. However, the Trump Administration is currently trying to block a vertical merger in the communications industry -- AT&T's acquisition of Time Warner -- so there may soon be recent precedent for regulatory denial.