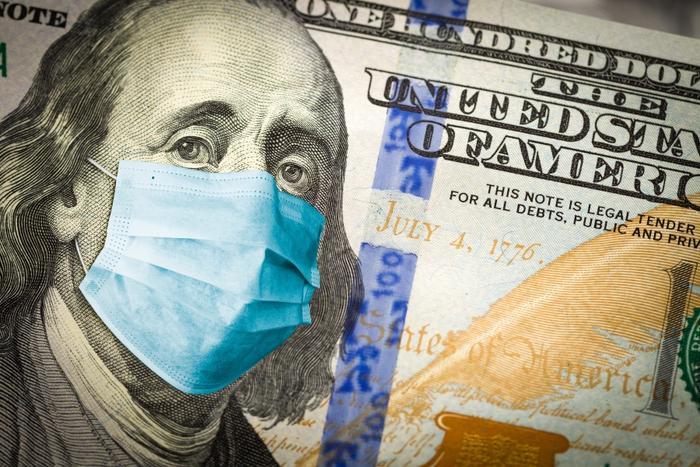 Coronavirus (COVID-19) tally as compiled by Johns Hopkins University. (Previous numbers in parentheses.)
Total U.S. confirmed cases: 11,218,305 (11,082,027)
Total U.S. deaths: 247,263 (246,586)
Total global cases: 55,243,538 (54,615,099)
Total global deaths: 1,330,930 (1,320,742)
Pandemic loans failed to save all businesses
Congress passed a number of emergency measures in the early days of the coronavirus (COVID-19) pandemic, including money for more small business loans for businesses hard-hit by the economic shutdown.
However, not all the companies that got their loans were able to overcome the challenges they faced, according to an analysis by The Wall Street Journal. It shows that about 300 businesses receiving a total of a half-billion dollars have already filed for bankruptcy.
The Journal said the total is likely much higher since it focused only on large firms. It said that accounted for only about 13.5 percent of total participants in the loan program.
Iowa governor reverses course, orders masks
It's no secret that there has been a political undercurrent running through the controversy over requirements to wear masks. With a few exceptions, Republican officials have been less supportive of these measures than Democrats.
But as large increases in coronavirus cases have swept the Midwest, Iowa Gov. Kim Richards is the latest GOP officeholder to reverse course. Starting today, she's requiring Iowans to wear a mask in indoor public places.
"No one wants to do this," Reynolds told reporters. "I don't want to do this, but if Iowans don't buy into this, we'll lose. Businesses will close once again, more schools will be forced to go online, and our health care system will fail."
Toilet paper hoarders are back
Have you tried to buy toilet paper at the supermarket lately? Reports from shoppers say shelves are beginning to look as bare as they did during the toilet paper panic back in April.
The run on the essential item appears to be worse in states that have recently enacted new restrictions on activity to curtain the virus. In Spokane, Wash., local media outlets report that area grocery stores have placed purchase limits on toilet paper to keep shelves from being picked clean.
"I really hope we don't have hoarding going on in our stores. That's really not necessary and most unhelpful," said Gov. Jay Inslee, who recently imposed new restrictions, including indoor seating at bars and restaurants and social gatherings.
Survey shows consumers aren't using cash
The use of cash has been on the decline for years, but new research from Blumberg Capital, a venture capital firm, suggests that the COVID-19 pandemic has hastened cash's demise.
A survey of consumer behavior and attitudes on fintech since the start of the pandemic shows that COVID-19 lockdowns stepped up the need for electronic payments for a clear majority of consumers. Fifty percent of respondents said they were now significantly less reliant on cash.
"The general public is far more receptive and far less resistant to fintech solutions now than ever before and the COVID-19 lockdowns, social distancing, and work from home were clearly catalysts that accelerated the rapid broader adoption," said David Blumberg, founder and managing partner at Blumberg Capital.
Dolly Parton helped make the Moderna vaccine possible
If you end up getting inoculated against COVID-19 with Moderna's vaccine, you can thank, in part, country music icon Dolly Parton. In the footnotes of the New England Journal of Medicine's announcement about the vaccine's successful clinical trial, "the Dolly Parton Covid-19 Research Fund" is noted as one of the sponsors.
In April, Parton made a $1 million donation to Vanderbilt University Hospital in Nashville to combat COVID-19. The hospital channeled the donation into a number of projects, including Moderna's vaccine research.
"We can't save the world, but we can save the world we're living in," Parton told the Today Show this week. "Maybe I'm dreaming. But I don't think so."
Around the nation
North Carolina: Coronavirus cases are spreading fastest in rural areas of the state, according to researchers at Harvard. Nearly half of North Carolina's 100 counties are described as being close to "a tipping point" when it comes to outbreaks of the disease.

Florida: Alberto Moscoso, in charge of public information for the Florida Department of Health throughout the pandemic, has abruptly resigned. The move reportedly came during a  reshuffling of personnel at the state agency. 

Nevada: Concern is growing among business leaders in Nevada that another economic shutdown could be looming as the virus quickly spreads across the state. Gov. Steve Sisolak has yet to impose mandatory restrictions, but he has urged residents to stay home as much as possible.