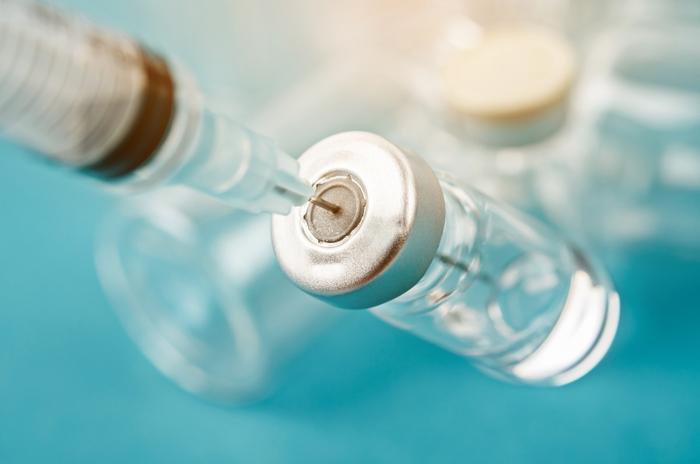 Coronavirus (COVID-19) tally as compiled by Johns Hopkins University. (Previous numbers in parentheses.)
Total U.S. confirmed cases: 9,985,509 (9,870,018)
Total U.S. deaths: 237,619 (237,154)
Total global cases:  50,591,307 (49,979,746)
Total global deaths:  1,258,817 (1,252,471)
Pfizer vaccine shows 90 percent efficacy
Pfizer and its partner BioNTech today announced that their vaccine candidate, BNT162b2, has emerged as the most likely weapon to defeat the coronavirus (COVID-19). The vaccine achieved spectacular results in a Phase 3 clinical trial.
Researchers say the vaccine prevented viral infection in more than 90 percent of the test subjects who received it. That sort of efficacy is on par with the smallpox vaccine, which eradicated that disease.
"Today is a great day for science and humanity," said Dr. Albert Bourla, Pfizer Chairman and CEO. "The first set of results from our Phase 3 COVID-19 vaccine trial provides the initial evidence of our vaccine's ability to prevent COVID-19."
Over 237,000 new cases over the weekend
Pfizer's vaccine news could not come at a better time, as the virus is raging across the United States and Europe. The U.S. has seen its case count surge in the last three weeks, recording 237,000 new cases over the weekend.
An analysis of data from Johns Hopkins University shows there were 105,927 new coronavirus cases reported on Sunday alone. It was the fifth consecutive day that the number of cases exceeded 100,000.
"We're about to see all of these little epidemics across the country, crossed and mixed, and it's going to be an awful lot like pouring gasoline on a fire," Dr. Megan Ranney told CNN.
Biden sets up COVID-19 transition panel
President-elect Joe Biden has appointed a COVID-19 Advisory Board to work during the transition to establish a national response to the pandemic. 
The panel will be led by Dr. David Kessler, who was U.S. Food and Drug Administration (FDA) commissioner in both the George H.W. Bush and Clinton administrations, and Dr. Vivek Murthy, the U.S. Surgeon General during the Obama administration.
"The advisory board will help shape my approach to managing the surge in reported infections; ensuring vaccines are safe, effective, and distributed efficiently, equitably, and free; and protecting at-risk populations," Biden said.
FDA clears new antibody test
The FDA has authorized the first serology test that detects neutralizing antibodies from recent or prior COVID-19 infections. These antibodies bind to a specific part of a pathogen and have been observed in a laboratory setting to decrease infection of cells. 
The agency issued an emergency use authorization (EUA) for the cPass SARS-CoV-2 Neutralization Antibody Detection Kit, which specifically detects this type of antibody.
"The ability to detect neutralizing antibodies can help us gain additional insight into what the existence of antibodies may mean for patients as we continue the fight against COVID-19," said Tim Stenzel, M.D., Ph.D., director of the Office of In Vitro Diagnostics and Radiological Health.
How to keep your mask clean
Patrick Grant, Ph.D., associate professor of biomedical science at Florida Atlantic University, has designed a compact and portable sanitizing device for masks and other items that can be used at home or at work.
It's described as a "portable hanging rack device" that has been designed as an enclosed chamber. It has a plastic container with a handle and a stainless steel compartment. The hanging rack and an ultraviolet-C (UV-C) light source is placed within either of these enclosed chambers and is capable of sterilizing up to six masks simultaneously and quickly, killing bacteria, yeasts, mold spores, and viruses.
The device was developed in response to consumers' repeated use of face coverings. Grant says bacteria from even a healthy wearer's own respiratory droplets can collect on the inside and outside of a mask, and they could contain airborne pathogens capable of living on its surface.
Around the Nation
Michigan: State health officials say COVID-19 diagnostic testing has increased over the last couple of weeks, with the state surpassing more than 50,000 daily tests in multiple days. Of concern to doctors is the fact that the positivity rate has also risen sharply.

North Carolina: Cases of COVID-19 have increased in the urban region of the state known as the research triangle. But state health officials say cases are growing at a much faster rate in rural areas of North Carolina.

Utah: Gov. Gary Herbert has issued emergency orders to help control the spread of the virus, which is rapidly growing in Utah. Those orders include a statewide mandate to wear a face-covering in public places, a move the governor resisted for months.