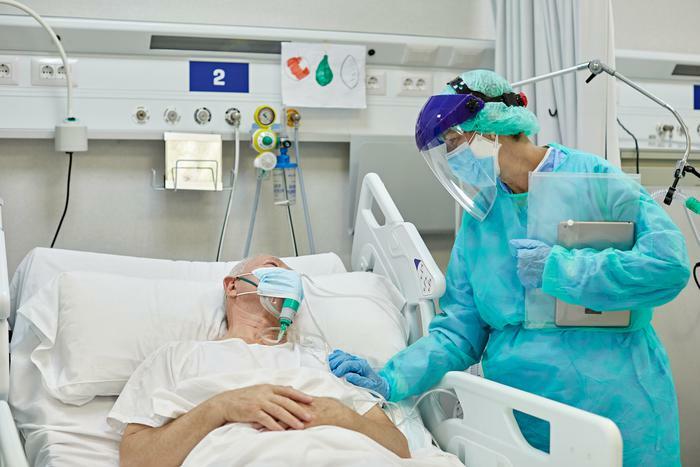 Coronavirus (COVID-19) tally as compiled by Johns Hopkins University. (Previous numbers in parentheses.)
Total U.S. confirmed cases: 33,365,965 (33,357,241)
Total U.S. deaths: 597,700 (597,277)
Total global cases: 173,386,978 (173,022,752) 
Total global deaths: 3,730,939 (3,722,624)
CDC: New serious vaccine side effect mostly affects males
Side effects from the coronavirus vaccines have been wide-ranging, from minor to severe. One side effect that has drawn the attention of the Centers for Disease Control and Prevention (CDC) is myocarditis, an inflammation of the heart muscle.
After further research, CDC scientists now say this side effect appears in men much more than in women. In particular, it's appearing in young men and male adolescents.
The main symptom of myocarditis is pain in the chest area. A new study that tracked the cases of seven males between the ages of 11 and 19 showed that all were hospitalized but were able to be discharged within a week.
United sticks to vaccination mandate
Some companies are rethinking their mandates for employees to be vaccinated in the face of Florida's law banning a requirement for people to show proof of vaccination against COVID-19. But United Airlines is sticking to its guns.
The carrier said employees hired after June 15 will be required to show proof of vaccination. The policy was stated in a company memo that was widely reported over the weekend.
The United memo said the rule will apply only to U.S.-based hires, with an exemption for internationally-based staff. The company promised what it called "reasonable accommodation" for new employees who are not vaccinated.
Recovering from COVID-19 may boost vaccine's protection
Scientists have known that getting COVID-19 and recovering will provide some level of protection from getting infected again, but they speculated that the immunity was only temporary.
Now they think it may last longer than first thought. Combined with vaccination, that protection could be exceptionally strong, according to two recent studies.
Both studies conclude that if and when the vaccinated population is urged to get a booster shot to prolong the vaccine's protection, vaccinated people who have recovered from COVID-19 may not need one.
23andMe: Genetic link to loss of taste and smell
Symptoms of COVID-19 have varied among people who became infected from the very beginning of the pandemic. A common symptom was the loss of taste and smell, but not everyone who got sick had it.
Researchers at 23andMe now say they know why. They identified a new genetic variant associated with COVID-19 that was not present in all patients who were infected. Someone with one copy of the variant is about 11.5% more likely to lose their sense of smell or taste than someone without the variant.
The researchers note that the genetic variant is near two olfactory genes. Loss of smell or taste, also called anosmia, is often one of the earliest indications of infection.
Ending mask mandate unleashed other viruses
Scientists at Houston Methodist Hospital studied what happened when Texas ended its statewide mask mandate in March. There was no spike in COVID-19 cases as many expected. Instead, there was a large increase in cases of the flu and the common cold.
"This sharp resurgence we're seeing of seasonal respiratory viruses in Houston is not surprising now that mask mandates have been lifted in Texas, and other precautions, such as social distancing and occupancy limits in stores, restaurants, and events, have been removed," said Dr. Wesley Long, one of the report's authors. 
Long said there have also been reports of non-coronavirus respiratory viral illnesses surging after COVID-19 restrictions were lifted in Australia and elsewhere. In Texas, he says these viruses are back to pre-pandemic levels. 
Around the nation
New York: New York has loosened its mask mandate, but that doesn't yet apply to the state's 700 school districts. Education officials have asked the CDC for guidance. "If there is any data or science that you are aware of that contradicts moving forward with this approach, please let me know as soon as possible.," Health Commissioner Howard Zucker wrote to the CDC.

Oregon: Gov. Kate Brown says the state will be mostly reopened once residents' vaccination rate reaches 70%. To date, a little over 66% of residents have gotten the shots. Health officials have expressed concern since the vaccination rate has steadily declined over the last two weeks.

Vermont: Vermont's vaccination rate is running well ahead of the rest of the country. The Vermont Department of Health reports that the state is closing in on the benchmark of vaccinating 80% of its population.