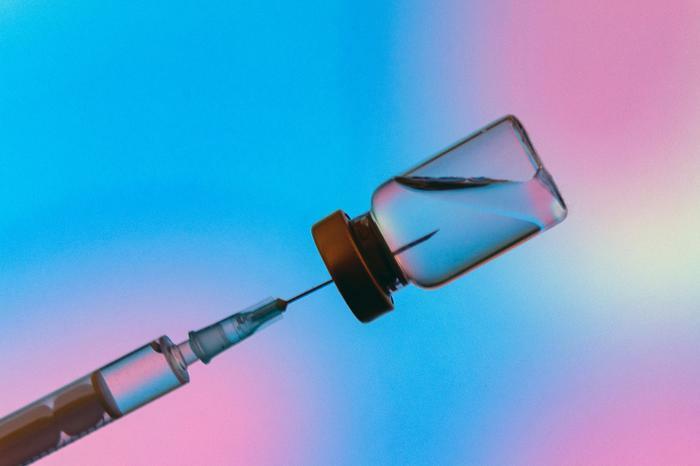 Coronavirus (COVID-19) tally as compiled by Johns Hopkins University. (Previous numbers in parentheses.)
Total U.S. confirmed cases: 33,464,566 (33,457,794)
Total U.S. deaths: 599,813 (599,672)
Total global cases: 176,040,344 (175,729,104) 
Total global deaths: 3,805,713 (3,769,696)
Novavax says its vaccine is 90% effective
There may soon be a fourth coronavirus vaccine available in the U.S. Novavax reports that its recombinant nanoparticle protein-based COVID-19 vaccine demonstrated just over 90% efficacy in clinical trials in the U.S. and Mexico.
Better yet, the company said it showed 100% protection against moderate and severe cases of the disease. The trial took place amid the population's growing exposure to the highly contagious Delta variant. The next step is to seek emergency use authorization from the U.S. Food and Drug Administration (CDC).
"Novavax continues to work with a sense of urgency to complete our regulatory submissions and deliver this vaccine, built on a well understood and proven platform, to a world that is still in great need of vaccines," said Stanley C. Erck, Novavax's CEO.
FDA takes steps to increase Johnson & Johnson vaccine supply
With the Novavax vaccine waiting in the wings, the FDA said it is taking steps to increase the supply of Johnson & Johnson's one-shot vaccine. It is allowing more production at a plant that had issues earlier this year.
The agency issued an order allowing the use of two batches of vaccine doses manufactured at the Emergent BioSolutions facility in Baltimore. In April, a human error caused 15 million potential doses of the vaccines to be discarded because of contamination.
"Before making this decision, the FDA conducted a thorough review of facility records and the results of quality testing performed by the manufacturer," the agency said in a statement. "Based on this review and considering the current COVID-19 public health emergency, the FDA concluded these batches are suitable for use."
Hospital prevails against nurses resisting vaccination mandate
A federal judge in Texas has dismissed a lawsuit against Houston Methodist Hospital that was filed by 117 nurses who sought to overturn the hospital's requirement that employees be vaccinated against COVID-19. 
The plaintiffs claimed that they shouldn't be fired for refusing to be vaccinated because the available vaccines have not been fully approved by the FDA. However, the judge was not impressed.
"Methodist is trying to do their business of saving lives without giving them ... COVID-19," U.S. District Court Judge Lynn Hughes wrote in the dismissal of the lawsuit. "It is a choice made to keep staff, patients, and their families safer."
Weather can be a factor in the virus' spread, researchers say
New research from the Yale School of Public Health (YSPH) links meteorological variables such as temperature, humidity, and ultraviolet (UV) radiation to the transmission of SARS-CoV-2, the virus that causes COVID-19.
A research team investigated 2,669 counties throughout all regions and states in the U.S. from March 15, 2020, to December 31, 2020, to determine how readily the virus was transmitted. They found warmer temperatures and more UV light led to a lower transmission rate.
The research team determined that 17.5% of the virus' reproductive number was attributable to weather-related factors. Specifically, they found that temperature accounted for 3.73%, humidity accounted for 9.35%, and UV radiation for 4.44%.
Pace of vaccinations continues to slow
Cases of the virus are declining sharply nationwide, but states where fewer people have been vaccinated are seeing case levels rise. Nationwide, the pace of vaccinations has slowed because people who want to be vaccinated have already gotten the shots.
The Centers for Disease Control and Prevention (CDC) reports that 143,921,222 people in the U.S. are now fully vaccinated, accounting for about 43% of the total population. But a large segment of the population -- children age 11 and under -- are still not eligible.
More than half of Americans age 12 and older have been fully vaccinated, and 62% have gotten at least the first dose. The CDC data shows that more than 76% of Americans aged 65 and older, the first age group to be eligible to receive the vaccine, are now fully vaccinated.
Around the nation
California: Many of the state's residents and tourists got an early start on the state's reopening, which doesn't occur until Tuesday. With some virus restrictions still in place, there were large crowds in San Francisco's streets and tourist spots on Sunday.

Texas: State health officials say COVID-19 hospitalizations have increased in the last two weeks, and they blame it on the emergence of the Delta variant that was first identified in India. Last week, it made up 2% of cases in the CDC's Southwest region, which includes Texas. That number is now up to 10%.

Virginia: With the state's positive test rate plunging, Gov. Ralph Northam says he will let Virginia's state of emergency expire at the end of the month. "With 68.7 percent of Virginia adults at least partially vaccinated and cases and hospitalizations at record lows, COVID-19 is no longer an immediate emergency in our commonwealth," Northam's spokeswoman, Alena Yarmosky, told WTOP radio.