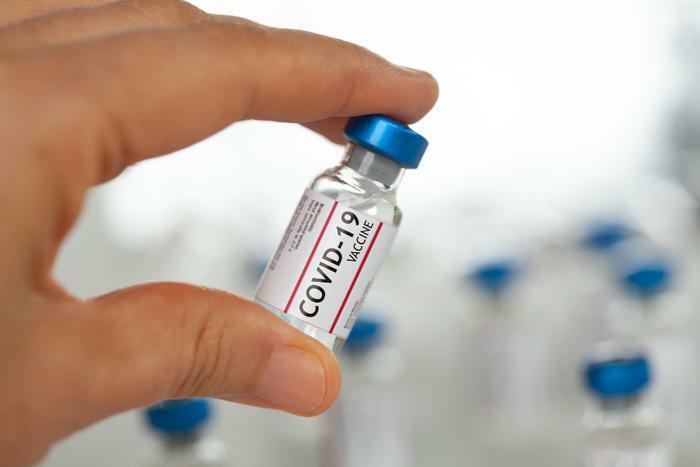 Coronavirus (COVID-19) tally as compiled by Johns Hopkins University. (Previous numbers in parentheses.)
Total U.S. confirmed cases: 33,145,906 (33,120,470)
Total U.S. deaths: 590,758 (589,925)
Total global cases: 167,416,621 (167,261,131)
Total global deaths: 3,475,888 (3,465,583)
Moderna trial shows its vaccine works with adolescents
Children between the ages of 12 and 15 are currently receiving coronavirus (COVID-19) vaccinations with the Pfizer vaccine, but they could soon start receiving another vaccine option produced by Moderna.
Moderna reports that it has completed a clinical trial with that age group, and the vaccine proved to be safe and effective at preventing the virus. In the study, no cases of COVID-19 were observed in participants who had received two doses of the Moderna COVID-19 vaccine. 
The tests demonstrated a vaccine efficacy rate of 93% starting 14 days after the first dose. The company plans to submit the data to regulators globally in early June.
Half of all U.S. adults to be vaccinated by end of today
The White House is celebrating the decline in COVID-19 cases and predicts that half of all U.S. adults will be vaccinated by the end of today. New cases of the virus have fallen to lows not seen since last June.
The Centers for Disease Control and Prevention (CDC) currently puts the vaccination rate among adults at 49.8%. Even more -- 61.5% -- have received at least one dose.
Health officials credit the vaccination rate with vastly reducing the number of COVID-19 cases since the beginning of the year, while other nations like India and Japan continue to struggle. President Biden has set a goal of having 70% of eligible Americans vaccinated by Independence Day.
Americans are returning to the skies
With COVID-19 restrictions falling by the wayside after more than a year, more Americans are seeking to travel and to get there the fastest way possible. United Airlines reports that domestic leisure bookings are now ahead of where they were in 2019.
That doesn't mean things are back to normal revenue-wise. The company said revenue per available seat mile would likely be down 12% for the second quarter, but that's an improvement over its previous forecast of a 20% decline.
Unless you booked your flight weeks ago, you're probably paying more for an airline ticket. A report from Bernstein shows that U.S. fares are up 9% since April 1, and international fares are up 17%.
Study finds lasting protection from mild COVID-19
If you had a mild case of COVID-19 -- and millions have -- then you probably have lasting antibody protection from the virus. That's the conclusion of a new study by researchers at Washington University in St. Louis.
"Last fall, there were reports that antibodies wane quickly after infection with the virus that causes COVID-19, and mainstream media interpreted that to mean that immunity was not long-lived," said senior author Ali Ellebedy. "But that's a misinterpretation of the data."
The findings, published May 24 in the journal Nature, suggest that mild cases of COVID-19 leave those infected with lasting antibody protection and that repeated bouts of illness are likely to be uncommon.
Lawn investments surged during the pandemic
With Americans spending so much time at home over the last year, it might not come as a surprise that there was a lot of home improvement spending. TruGreen, a national lawn care provider, reports that much of that spending was focused on the exterior of the home.
Its survey shows over half of respondents said they updated or added new plants and/or garden additions to their homes over the past year.
"From creating little everyday moments to adding up to $10,000 in value to homes, trees and shrubs are a meaningful – and worthwhile – investment," said Brian Feldman, director of technical operations and certified arborist at TruGreen. "But protecting these investments can require challenging maintenance."
Around the nation
New Jersey: Gov. Phil Murphy has announced that the state will lift its mask and social distancing mandates this week in time for Memorial Day weekend activities. Murphy said he waited to take the action because he wanted to be sure it was safe. 

Ohio: Money talks, or at least it does in Ohio. State officials have revealed that the vaccination rate has risen throughout the state following the launch of a $1 million lottery for those who have been fully vaccinated.

South Dakota: Few officials are willing to suggest the pandemic is over, but the question is being raised in South Dakota, where 54% of the eligible population has been vaccinated. "Our case numbers are at a point where they are very manageable, we have seen great vaccination rates amongst our elderly population," said South Dakota Secretary of Health Kim Malsam-Rysdon.