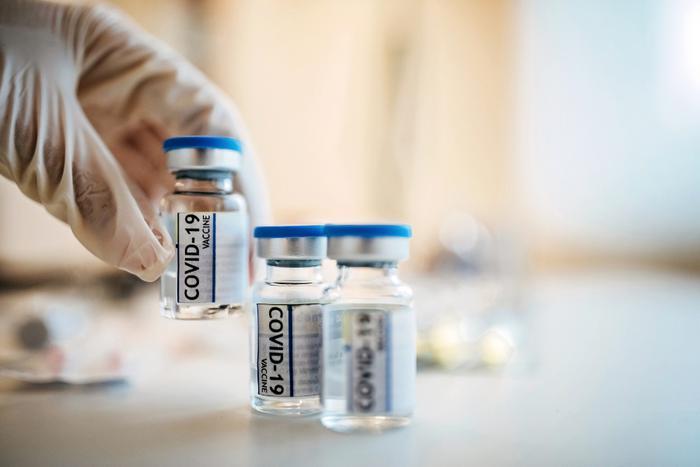 Coronavirus (COVID-19) tally as compiled by Johns Hopkins University. (Previous numbers in parentheses.)
Total U.S. confirmed cases: 20,843,556 (20,649,941)
Total U.S. deaths: 354,263 (351,774)
Total global cases: 85,860,416 (85,327,849)
Total global deaths: 1,858,412 (1,846,764)
FDA not ready to change vaccine dosing instructions
The rollout of the coronavirus (COVID-19) vaccines is not meeting demand, so it's been suggested that younger people get half the required dose to start. The U.S. Food and Drug Administration (FDA) is throwing cold water on that idea, calling it "premature."
"Without appropriate data supporting such changes in vaccine administration, we run a significant risk of placing public health at risk," the FDA said in a statement.
The clinical trials for both vaccines were conducted using the full dose. The FDA said it would need to see data supporting a reduced dose before approving such a move.
'Human disaster' in Los Angeles
With the surge in COVID-19 cases in recent weeks, hospitals in Los Angeles are nearing full capacity. According to CNN, ambulance crews in Los Angeles County have been told not to transport patients with little chance of survival, and the patients who are transported often have to wait hours before a bed is available.
"Hospitals are declaring internal disasters and having to open church gyms to serve as hospital units," Supervisor Hilda Solis told the network, calling it a "human disaster."
According to Los Angeles County Director of Public Health Barbara Ferrer, someone in LA County is drying of the virus every 15 minutes.
Mutant strain found in New York
The mutant strain of the virus causing COVID-19 is apparently widespread, and it has been since first identified last month in the U.K. New York Gov. Andrew Cuomo has announced that the variant strain has been detected for the first time in his state.
Cuomo said the strain infected a man in his 60s who worked in a jewelry store in Saratoga Springs. According to health officials, the patient had symptoms of the coronavirus and sought treatment. 
The strain has also been detected in a patient in California. According to the New York Times, the strain, which spreads more easily than the original virus, has been detected in 32 countries.
America's deadliest week
Amid the rapidly rising number of cases of COVID-19, America suffered its deadliest week of the pandemic so far. A Reuters analysis of state and local data shows that the week ending on Jan. 3 saw a record death toll of 18,400 people.
Health officials worry that the record may not stand for long. They note that the large number of Americans traveling to visit family and friends at the end of the year will likely lead to even more cases of the virus. Deaths normally trail infections by about four weeks.
Some areas of the country suffered more than others. Arizona, Tennessee, and South Carolina saw the largest number of new cases per capita last week, according to the Reuters analysis. Kansas, Wyoming, and New Mexico led the nation in per capita deaths.
More stimulus? 
Do you have your $600 stimulus payment yet? The money has just begun to go out to Americans, but in Washington, there's already talk of another round of payments. Congressional Democrats and even President Trump thought the payments should have been $2,000.
Today's two runoff Senate elections in Georgia could well determine if there will be a third round of payments in the near future. Should Democrats win both seats, they will control Congress and the White House and have an easier time passing a third stimulus bill.
Democrats have backing from some economists who have said the recently passed second stimulus bill, spending $900 billion, won't be enough to get the economy back on track as the pandemic finally comes to an end.
Around the nation
Maryland: State officials are scrambling to find a solution to a rocky rollout of the coronavirus vaccine in the state. "It's a very complex issue, and it's not about blame but figuring out where the barriers are so we know how to address them," Dr. Leana Wen, a former Baltimore health commissioner and a professor of public health at George Washington University, told the Baltimore Sun. 

Louisiana: While not every frontline health care worker has received the vaccine, state officials are now offering it to residents of the state who are at least 70 years old. Gov. John Bel Edwards has announced that Louisiana seniors can receive the vaccine at local pharmacies.

Pennsylvania: The state has allowed restrictions on indoor dining and other activities to expire this week. However, Philadelphia is retaining the indoor dining ban while loosening some restrictions on gyms.