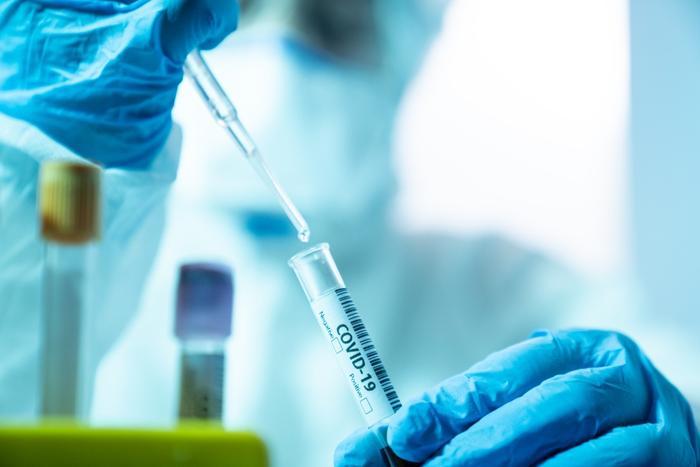 Coronavirus (COVID-19) tally as compiled by Johns Hopkins University. (Previous numbers in parentheses.)
Total U.S. confirmed cases: 2,009,238 (1,988,491)
Total U.S. deaths: 113,209 (112,311)
Total global cases: 7,432,275 (7,283,709)
Total global deaths: 418,052 (412,745)
FDA approves another coronavirus test
The U.S. Food and Drug Administration (FDA) continues to speed up its regulatory process. It has issued an emergency use authorization (EUA) to Illumina, Inc. for the first coronavirus (COVID-19) diagnostic test utilizing next-generation sequence technology. 
The company's COVIDSeq Test uses respiratory specimens collected from individuals suspected of COVID-19 by their health care provider. The process means that the test can generate information about the genomic sequence of the virus present in a sample, which can be also used for research purposes.
"Having a next-generation sequencing diagnostic tool available will continue to expand our testing capabilities. Additionally, genetic sequencing information will help us monitor if and how the virus mutates, which will be crucial to our efforts to continue to learn and fight this virus," said FDA Commissioner Dr. Stephen Hahn.
Coronavirus changing food consumption patterns
A survey of consumers finds an overwhelming number -- nearly 85 percent -- say the pandemic has changed their food consumption habits The annual Food & Health Survey from the International Food Information Council (IFIC) says most people made changes in the way they cook, eat, shop, and think about food over the last three months.
With restaurants limited to takeout service, about 60 percent of consumers said they have been cooking more at home. Ali Webster, IFIC's director of research and nutrition communications, said many of the changes appear to have been for the better.
"A higher percentage of people said that they were eating healthier than they usually do as a result of the pandemic," Webster said. 
Jobless benefits claims fall again
New claims for unemployment benefits remain historically high but continue their pattern of falling in recent weeks.
For the week ending June 6, the Labor Department reports 1,542,000 people filed for the first time, a decrease of 355,000 from the previous week's revised level. The previous week's level was revised up by 20,000 to 1,897,000. 
The long-term trend also continues to improve. The four-week moving average of new claims last week was 2,002,000, a decrease of 286,250 from the previous week's revised average. In May, the Labor Department put the unemployment rate at 13.3 percent.
Science to publish two papers on Regeneron's antibody cocktail
Regeneron reports that the journal Science will publish two papers detailing how its newly created novel two-antibody cocktail, REGN-COV2, has the potential to slow the spread of COVID-19. The articles will be published online on Monday, June 15.
At the same time, the drug company announced that REGN-COV2 has entered human clinical trials. Chief Scientific Officer George Yancopoulo says research has shown individual antibodies might not be strong enough to counter the virus.
"The concept that drug cocktails can prevent viral escape has previously been demonstrated for traditional antiviral drugs used to treat HIV and other viruses," he said. "We now report the fundamental realization that this can also be true for antibody-based therapies, supporting our hope that our REGN-COV2 cocktail can be a potent weapon against COVID-19 while preventing the emergence of viral drug-resistance." 
America's meatpackers back on the job
If you've noticed a more ample supply of meat products at the supermarket lately, it's because meat processing plants, hard-hit by the coronavirus, are approaching full capacity. 
The U.S. Department of Agriculture (USDA) reports that production is now around 95 percent of capacity, compared to June 2019. USDA said it has been working with other government regulators to reopen the plants in a way that can keep workers safe.
"I want to thank the patriotic and heroic meatpacking facility workers, the companies, and the local authorities for quickly getting their operations back up and running, and for providing a great meat selection once again to the millions of Americans who depend on them for food," said Agriculture Secretary Sonny Perdue.
Around the nation
Connecticut: Hospitalizations in the state continue to go down, with the number of people admitted for treatment of COVID-19 falling Wednesday by 23. There are now only 270 people hospitalized for treatment, down from a high of 2,000 in mid-April.

Texas: Like Arizona, new cases are surging in Texas. State health officials reported new cases hit a single-day high Tuesday of 2,504. A health department spokesman attributed the spike to changes in the way cases are being reported at prisons.

Iowa: The State Fair has been canceled for 2020, following the example of most other Midwestern states. The Iowa State Fair has been canceled only five times in its 165-year history, the last time occurring during World War II.