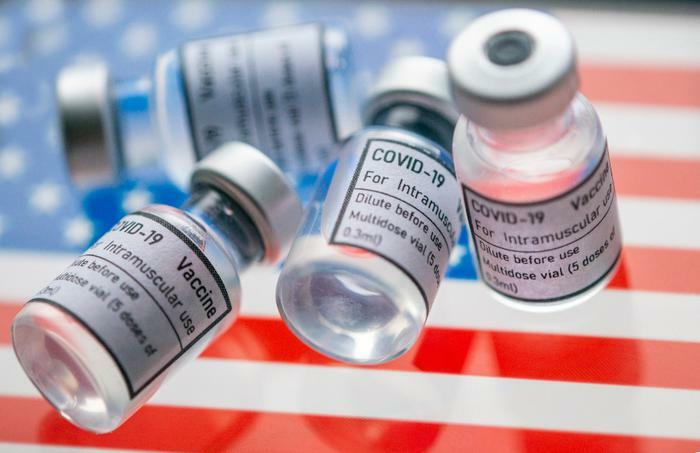 Coronavirus‌ ‌(COVID-19)‌ ‌tally‌ ‌as‌ ‌‌compiled‌‌ ‌by‌ ‌Johns‌ ‌Hopkins‌ ‌University.‌ ‌(Previous‌ ‌numbers‌ ‌in‌ ‌parentheses.)‌ 
Total‌ ‌U.S.‌ ‌confirmed‌ ‌cases:‌ 34,137,733 (34,085,761)‌
Total‌ ‌U.S.‌ ‌deaths:‌ 609,316 (609,041)
Total‌ ‌global‌ ‌cases:‌ 191,099,159 (190,600,596)
Total‌ ‌global‌ ‌deaths:‌ 4,099,677 (4,092,565)‌
Biden pleads for vaccinations as cases rise
President Biden has stepped up his campaign to urge unvaccinated Americans to get the shots. His pleas come as the U.S. suffers a surge in new cases, mostly in states where vaccinations have lagged.
"So please, please get vaccinated," Biden said Monday. "Get vaccinated now."
A ConsumerAffairs analysis of data collected by Johns Hopkins University shows that the U.S. logged nearly 50,000 new cases of the virus in the last 24 hours. Health officials say most of the new cases involve people who have not been vaccinated.
Judge rules vaccine mandates are legal
A U.S. District Court judge has ruled that Indiana University is within its rights to require all students on its campus to be vaccinated against COVID-19. Plaintiffs had challenged the mandate by arguing that it is unconstitutional.
"This university policy isn't forced vaccination," the judge pointed out. "The students have options -- taking the vaccine, applying for a religious exemption, applying for a medical exemption, applying for a medical deferral, taking a semester off, or attending another university."
The ruling may set the stage for other showdowns between entities that are trying to limit the spread of the virus and those who insist they have a right not to be vaccinated. 
The Delta variant is affecting your money
It may be no coincidence that the coronavirus is quickly spreading two weeks after millions gathered for July 4th festivities. Be that as it may, Wall Street has now taken note of the sudden surge in cases fueled by the highly contagious Delta variant.
The stock market suffered its worst one-day decline since October on Monday, with analysts attributing the steep drop to worries about the Delta variant. Investors reportedly fear that a resurgent virus may threaten the economy. Stocks benefiting the most from the reopening got hit the hardest.
"Fear of stagflation will be a major concern for investors if a resurgence in Covid infections causes economies to slow while consumer prices continue an upward trajectory," Peter Essele, head of investment management for Commonwealth Financial Network, told CNN.
Around the nation