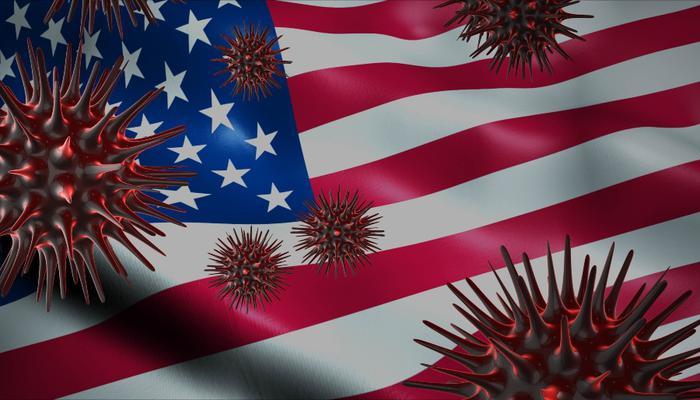 Coronavirus (COVID-19) tally as compiled by Johns Hopkins University. (Previous numbers in parentheses.)
Total U.S. confirmed cases: 4,057,100 (3,987,584)
Total U.S. deaths: 144,524 (143,446)
Total global cases: 15,566,087 (15,284,136)
Total global deaths: 634,594 (624,665)
California overtakes New York with most cases
The coronavirus (COVID-19) situation in California has gone from very good to very bad in a few short weeks. On Thursday, officials reported that the number of daily deaths from the virus rose to 157 from the previous high of 149, with the total number of cases in the state surpassing New York.
The total number of deaths hit 8,027. In June, California was beginning to reopen its economy but backtracked when cases began to mount. On Wednesday, California set a record for daily new cases -- 12,807 -- then came close to breaking it on Thursday.
Statistically, the only good news involves hospitalizations. State health officials report 6,825 coronavirus patients are in the hospital, with 1,978 of them in the intensive care unit (ICU), a decline from the previous week for both categories.
Experts urge shutdown as nation records 4 million cases
It would be painful, but a group of 150 medical experts says the U.S. should shut down the economy again and start over in an effort to control the raging virus. They issued their advice as the number of U.S. coronavirus cases rose past 4 million.
The people signing the letter to U.S. political leaders include medical experts, scientists, teachers, and nurses. They said a national policy is needed to bring the pandemic under control.
"Right now we are on a path to lose more than 200,000 American lives by November 1st. Yet, in many states, people can drink in bars, get a haircut, eat inside a restaurant, get a tattoo, get a massage, and do myriad other normal, pleasant, but non-essential activities," the experts wrote.
Fauci: "It's almost your worst nightmare"
Dr. Anthony Fauci, director of the National Institute for Allergy and Infectious Disease (NIAID), has offered a soothing and reassuring voice since the beginning of the pandemic. But he's no longer sugar-coating the situation he sees.
"We are living, right now, through a historic pandemic outbreak. And, we are, right now, in a situation where we do not see any particular end in sight," Fauci said in public remarks this week.
Fauci said the characteristics of the coronavirus, and the fact that there is no human immunity, makes it "a perfect storm," and for public health officials, "it's almost your worst nightmare."
Mazda ready to get back to normal
Despite the surge in coronavirus cases in a number of states, Mazda North America says it plans to resume full production at its assembly plants next month.
The automaker says it made the decision, in part, because of the increased demand for its products in June, with a sales increase of nearly 11 percent.
It cites increased demand for its three-row CX-9 and MX-5 roadster, with sales volumes growing approximately 50 percent and 25 percent, respectively.
Let there be light
Early on in the pandemic, it was established that the coronavirus can't live very long when exposed to ultraviolet light. Signify, a lighting manufacturer, has announced that it is ramping up production of more ultraviolet lighting products.
In an interview today with CNBC, Signify CEO Eric Rondolat disclosed that the company will launch 12 new families of the products by the end of the year. 
"We have laid down a plan to multiply by eight times our production capacity and that will come in two steps," he said.
The increase will come in two steps -- one in September and the other in December. 
Around the nation
Indiana: Add Indiana to the list of states dealing with a spike in coronavirus cases. On Thursday, state health department officials reported 954 new cases and 17 deaths.

Louisiana: Louisiana has joined the 100,000 club. The state, along with 11 others, now has diagnosed more than 100,000 cases of the coronavirus. The state hit that milestone on Thursday when it reported nearly 2,300 new cases. 

North Dakota: The North Dakota Board of Higher Education passed a resolution on Thursday that urges the state's 11 colleges and universities to require masks on campus this fall. Though the state has reported a small number of coronavirus cases in the spring, it has joined the growing number of other states dealing with a summer surge.