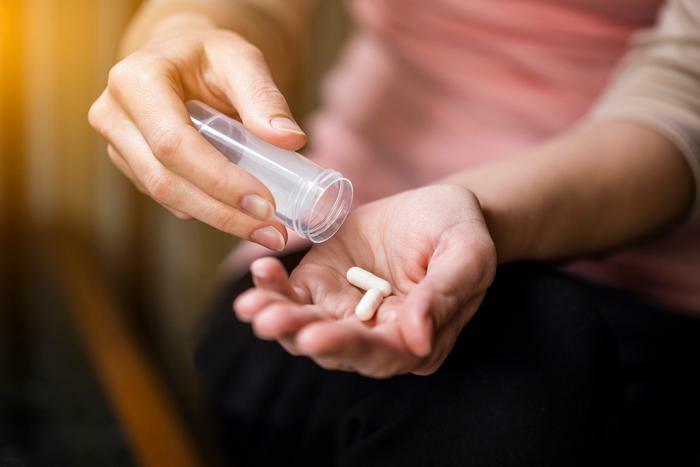 Coronavirus (COVID-19) tally as compiled by Johns Hopkins University. (Previous numbers in parentheses.)
Total U.S. confirmed cases: 33,192,974 (33,171,024)
Total U.S. deaths: 592,432 (591,116)
Total global cases: 168,520,476 (167,961,302)
Total global deaths: 3,500,945 (3,488,454)
FDA gives emergency approval to new treatment drug
The U.S. Food and Drug Administration (FDA) has granted emergency use authorization (EUA) to a new coronavirus treatment drug made by GlaxoSmithKline and Vir Biotechnology. The monoclonal antibody drug has been shown to be effective in treating early COVID-19 infections.
The drug, called sotrovimab, is the third antibody product that the FDA has authorized to treat patients in the early stages of the disease but who may be vulnerable to a severe case.
"Monoclonal antibodies like sotrovimab are potentially one of our most effective tools for fighting COVID-19," said Dr. Adrienne E. Shapiro, an infectious disease specialist at Fred Hutchinson Cancer Research Center.  "While preventive measures, including vaccines, can reduce the total number of cases, sotrovimab is an important treatment option for those who become ill with COVID-19 and are at high risk."
Getting to the bottom of COVID-19's origin
President Biden has ordered U.S. intelligence services to investigate the origins of the COVID-19 virus and report within 90 days. Specifically, he wants to know whether the virus is natural or man-made.
It was initially believed that the virus occurred in an animal in a live market in Wuhan, China, and spread to humans. However, from the start, there has been speculation that the virus escaped from a lab that was conducting research on vaccines.
The Wall Street Journal cites a U.S. intelligence report suggesting that three researchers at China's Wuhan Institute of Virology were so ill in November 2019, that they were hospitalized. The first official case of COVID-19 was reported in Wuhan the following month.
Claims for jobless benefits still falling
As businesses struggle to find employees to meet the demands of reopening, fewer Americans are filing for unemployment. The Labor Department reports that initial claims for jobless benefits fell even more last week to 404,000.
That's a decline of 38,000 from the previous week, which was even lower than the week before. In fact, claims have been steadily falling since the economy began to reopen last month.
The number of Americans who previously filed for benefits and are still receiving them also continues to fall. Continuing claims last week totaled 15,802,126, a decrease of 175,255 from the previous week. 
Disneyland ready to reopen to non-California residents
In another sign that things are starting to get back to normal, Disneyland -- which was closed for much of the last 14 months -- will allow non-California residents into the park near Los Angeles starting June 15.
Only residents of California have been admitted since the park reopened a month ago in an effort to limit group sizes and mitigate risks from the coronavirus.
In a blog post, Disney said the state of California strongly recommends that all guests be fully vaccinated or obtain a negative COVID-19 test prior to entering the theme park. In addition, all guests will be required to wear an approved face-covering throughout their visit at the Disneyland Resort.  
CVS offers vaccination rewards
CVS Health is the latest brand to offer incentives to its customers who get a COVID-19 vaccination. The pharmacy retailer has announced that beginning June 1, eligible customers who received or plan to receive a COVID-19 vaccination through CVS Health may choose to enter the #OneStepCloser sweepstakes.
Entrants will have an opportunity to win one of over a thousand prizes through weekly drawings and grand prizes over a six-week period. 
"We're grateful for the millions of people who've received one of the well over 17 million doses we've administered at CVS Health, but we have a long way to go," said Dr. Kyu Rhee, senior vice president and a chief medical officer of CVS Health. "Getting as much of the population fully vaccinated will bring us one step closer to all the things we've missed during the past 14 months, and keep our country moving in the right direction."
Around the nation
Virginia: The mass inoculation effort staged at the Richmond International Raceway that provided thousands of vaccinations over the last several months will end operations after today. The state reported only 76 new cases of the virus on Monday, and hospitalizations are at their lowest rate since early April 2020.

North Carolina: The state senate is considering a measure to encourage people receiving generous unemployment benefits to take a job. The bill would pay a $1,500 bonus to people receiving unemployment benefits who return to work this summer.

Missouri: Missouri State University has announced that its mask mandate and other protocols put into place during the COVID-19 pandemic will end Monday, May 31. "I'm very excited for the fall and for things to be back in a mostly normal kind of situation," said university president Clif Smart.