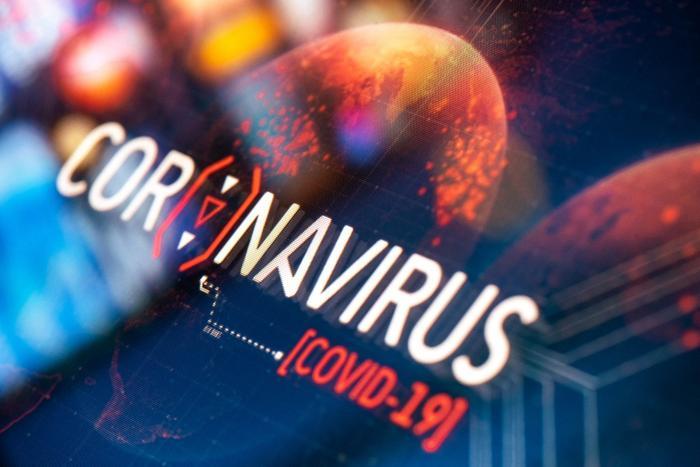 Coronavirus (COVID-19) tally as compiled by Johns Hopkins University. (Previous numbers in parentheses.)
Total U.S. confirmed cases: 2,897,613 (2,841,124)
Total U.S. deaths: 130,007 (129,689)
Total global cases: 11,495,412 (11,304,534)
Total global deaths: 535,185 (531,659)
Stepped up testing on an antibody cocktail
Regeneron has announced that it has begun late-stage clinical trials to test the effectiveness of  REGN-COV2, its experimental double-antibody cocktail for the treatment and prevention of the coronavirus (COVID-19). 
The trial will evaluate the drug cocktail's ability to prevent infection among uninfected people who have had close exposure to a COVID-19 patient. It's being run with the participation of the National Institute of Allergy and Infectious Diseases (NIAID), part of the National Institutes of Health (NIH). 
Health officials say if the cocktail proves effective, it could serve as an interim means of protection against the virus until a safe and effective vaccine is developed. 
COVID-19 death risk could be double earlier estimates
A new study published in medRxiv suggests that the risk of death from the coronavirus in the U.S. is significantly higher than the death risk in many other countries. 
Researchers at the Columbia University Mailman School of Public Health and New York City Department of Health and Mental Hygiene have concluded that New York's death rate from the virus between March 1 and May 16 was 1.45 percent. In China and France, the death rate was 0.7 percent.
The new study finds mortality risk was highest among older adults, with an infection fatality rate (IFR) of 4.67 percent for 65 to 74-year-olds and 13.83 percent for people 75 and older.
Researchers document masks' effectiveness
People are encouraged to wear a mask or face-covering in public places, but it turns out that not all face coverings carry the same amount of effectiveness. Researchers at Florida Atlantic University (FAU) studied all types of masks and ranked their effectiveness.
They conclude that loosely folded facemasks and bandana-style coverings stop germ-carrying droplets to some degree, but well-fitted homemade masks with multiple layers of quilting fabric and off-the-shelf cone style masks proved to be the most effective in reducing droplet dispersal. 
Their tests show that a bandana cuts droplet dispersal to 3 feet, 7 inches. A quilted cotton mask limits dispersal to 2.5 inches. 
How compliance affects infection.
Health officials have expressed growing concerns about the new surge in coronavirus cases in places like Texas, Arizona, California, and Florida. There have been a number of factors cited, including an early reopening and carelessness on the part of some residents.
Researchers at Penn State University have focused on geographic areas where there appears to be a reluctancy by many people to comply with preventive measures and sought to understand how it impacts the virus' spread
They found survey respondents showed substantial, significant differences in their intent to comply with Centers for Disease Control and Prevention (CDC) recommendations across different cities; as compliance falls below 80 percent, the behaviors are less likely to be effective. 
Report shows many cases were spread in hospitals
The influx of COVID-19 cases taxed many U.S. hospitals to the limit in the early days of the pandemic, and many were simply not prepared with enough protective gear. As a result, government studies suggest some hospitals not only treated patients with the virus, they also spread it.
In an analysis of data provided by the CDC, The Wall Street Journal estimates that more than 5,000 cases of the coronavirus were acquired inside hospitals from May 14 to June 21. The Journal says the numbers could be higher since the reporting was voluntary.
Around the nation
Texas: There's mixed news out of the Lone Star state. Sunday saw a record 8,181 new hospital cases of COVID-19. At the same time, the number of newly recorded cases of the virus plunged from a record 8,258 on Saturday to 3,449 on Sunday.

Arizona: Phoenix Mayor Kate Gallego blames the state's surge in new coronavirus cases on the fact that the state reopened its economy much earlier than was prudent. She also pointed to the 20 to 44 age group, saying it bears a lot of the responsibility by going to night clubs and not taking proper precautions.

Indiana: Engineers at Delta Faucet in Carmel have designed and are producing two million flexible clips called "ear savers" that connect the straps of face masks behind the head. The clips, being distributed at no charge, are meant to encourage people to wear masks by making them more comfortable.