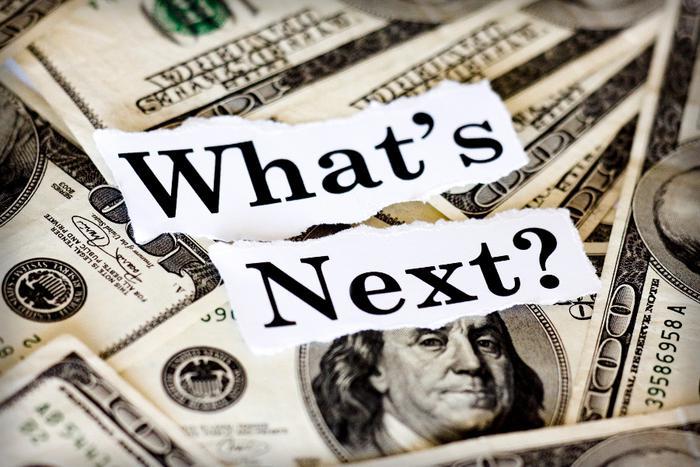 Coronavirus (COVID-19) tally as compiled by Johns Hopkins University. (Previous numbers in parentheses.)
Total U.S. confirmed cases: 23,337,896 (23,103,550)
Total U.S. deaths: 389,191 (385,503)
Total global cases: 93,363,092 (92,563,274)
Total global deaths: 1,999,849 (1,983,691)
Biden proposes big aid package
President-elect Biden has followed through on his promised addition to the coronavirus (COVID-19) aid package that Congress passed last month. Thursday evening, in an address to the nation, Biden proposed a $1.9 million bill providing aid to consumers, businesses, and state governments.
The highlight of the measure as far as consumers are concerned is a $1,400 direct payment to every American. Added to the $600 payment in last month's law, it would raise the total direct payment to $2,000 per person.
There's mounting evidence that the U.S. economy needs help to counter the effects of the pandemic. Initial claims for unemployment benefits rose last week to 950,000. The Commerce Department reported today that retail sales, excluding automobiles, fell 1.4 percent in December.
Surgeon General urges doctors to use antibody treatments
Surgeon General Dr. Jerome Adams says the U.S. has a large stockpile of therapeutic drugs, mainly antibody treatments made from the plasma of recovered COVID-19 patients. But he says many of these drugs remain on the shelf because doctors aren't using them.
"You need to think about and be willing to prescribe these medications much more frequently as a way to protect your patients, preserve your hospital capacity, and to support your exhausted colleagues," Adams said, addressing doctors through a news conference.
The U.S. government has already shipped more than 1 million courses of the drugs to hospitals and recently agreed to purchase more from Regeneron.
Hospitalizations suddenly fall back
Amid all the grim news about the pandemic, there has been a small glimmer of good news this week. The rate at which COVID-19 patients have required hospital treatment has gone down a bit.
According to data from The Atlantic's COVID Tracking Project, around 128,900 people are currently being treated in U.S. hospitals, down from 130,300 as of Wednesday and from 131,300 as of Tuesday. 
It comes as good news because hospitals in many parts of the country -- especially Southern California -- have been strained to the breaking point.
Changing the guard at Operation Warp Speed
President-elect Biden has chosen former U.S. Food and Drug Administration (FDA) Commissioner Dr. David Kessler to head Operation Warp Speed, the executive branch task force driving the COVID-19 response.
Kessler headed the health agency from 1990 to 1997, spanning the Bush and Clinton administrations. His appointment was cheered by public health advocates.
"The necessary interface between Operation Warp Speed and the FDA will benefit under his leadership as will the entire process of development, manufacturing, and distribution of COVID-19 vaccines, therapeutics, and diagnostic tests," said Sidney Wolfe, founder and senior adviser of Public Citizen's Health Research Group.
Restaurants reflect on 2020's huge changes
The National Restaurant Association has released its 2021 Restaurant Trends Report, and as you can imagine, it looks quite different than the assessment made at this time a year ago. The pandemic had yet to rear its ugly head in the U.S., and consumers were still packing full-service restaurants.
This year, restaurants are fighting just to survive. The association's top trends include off-premises dining, scaled-down menus, selling grocery items, and alcohol to go.
"These food and menu trends didn't offset the industry's devastation, but they do illustrate the resiliency, innovation, and commitment of restaurateurs," said Hudson Riehle, senior vice president of Research and Knowledge for the association. 
Around the nation
Vermont: The state's relatively low coronavirus case count has risen sharply in recent weeks, along with the rest of the country. Addison County has reported 218 new cases since December 30. Health department officials say the increase stems from social contacts during the Christmas holidays.

Arkansas: The Arkansas Pharmacists Association has posted an outline form specifying who is currently eligible to receive a vaccination at pharmacies around the state. Most of those individuals are people working in health care who did not get vaccinations directly at the facility where they are employed.

New Mexico: Gov. Michelle Lujan Grisham reports that 11 counties in the state have positivity rates below 10 percent, but Harding County is the lone county in the green, signifying the fewest cases. She said most of the state still remains in the red with infection rates too high to reopen.