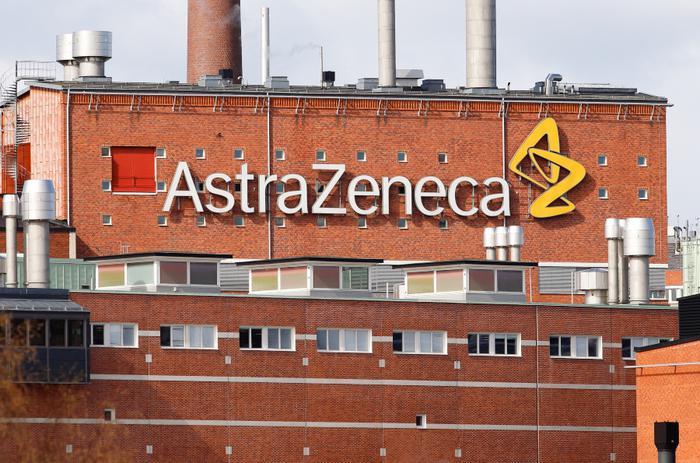 Coronavirus (COVID-19) tally as compiled by Johns Hopkins University. (Previous numbers in parentheses.)
Total U.S. confirmed cases: 6,334,158 (6,306,412)
Total U.S. deaths: 189,972 (189,236)
Total global cases: 27,628,190 (27,372,211)
Total global deaths: 898,757 (893.382)
AstraZeneca pauses its vaccine trial
A day after pledging that it would put safety above all else, AstraZeneca suspended its vaccine trial after one subject got sick with an unexplained illness.
The company had been conducting trials in a number of countries. The person who became ill was participating in a trial in the U.K. 
The vaccine candidate, developed in collaboration with Oxford University, is seen as one of the most promising. AstraZeneca had previously said it could have doses available for distribution this fall if the drug clears regulatory hurdles.
Poll finds people in large cities struggling financially
While some areas of the economy appear to be thriving during the pandemic, a poll of residents in four large cities finds that half are experiencing a major economic setback from the coronavirus (COVID-19). The poll was conducted through a joint effort by NPR, the Robert Wood Johnson Foundation, and the Harvard T.H. Chan School of Public Health.
The poll of residents in New York, Chicago, Los Angeles, and Houston found minority households had been particularly hard-hit. In Houston, 77 percent of Latino households and 81 percent of African American households reported serious financial difficulty.
"Before federal coronavirus support programs even expired, we found millions of people with very serious problems with their finances," said Robert Blendon, a poll co-director and executive director of the Harvard Opinion Research Program at the Harvard Chan School.
Iowa still resists mask mandate
Coronavirus cases are rising in Midwest states, but they're experiencing a particularly sharp uptick in Iowa, which has distinguished itself by resisting the mitigation efforts many other states have adopted. Gov. Kim Reynolds has declined recommendations by the White Task Force to close bars and has so far resisted calls to require residents to wear masks in public.
But Iowa is not the only Midwestern state where cases of the virus are on the rise. North Dakota holds the distinction of having the largest number of positive cases per capita in the country over the past 14 days.
Iowa has joined South Dakota in enduring the largest increases in cases on a percentage basis. Missouri has recorded more than 1,300 new cases a day on average over the last week.
Kroger offers flu shot promotion to combat COVID-19
Flu season is fast approaching, and health officials have expressed concern that a nasty flu season could make the COVID-19 pandemic even worse. Getting the virus on top of a case of the flu could increase the threat, they warn.
Kroger today announced it is expanding its flu shot program to make it available to more people in more places. Colleen Lindholz, president of Kroger Health, says the program is aimed at taking the pressure off of other health care facilities.
"At our COVID-19 drive-thru test sites, we were able to assist thousands of people in getting a test in a short amount of time," she said. "By using that model to provide flu shots, we hope to provide more customers with a safe, convenient option to get vaccinated."  
COVID-19 causing surge in demand for egg cartons
If you're scratching your head after reading that headline, we can't blame you. How in the world is a potentially deadly virus increasing the need for egg cartons? The answer is "indirectly."
As people have spent more time at home over the last six months, there has been a surge in baking. And when you bake things, you normally use a few eggs. If you've noticed eggs costing more lately, that is one of the reasons why.
But those eggs have to go in some kind of container, and the industry reports that demand for egg cartons has seldom been higher. A report by the Freedonia Group projects that U.S. demand for egg cartons is expected to increase 3.6 percent this year to about 4.7 billion units.
Around the nation
Michigan: Michigan Gov. Gretchen Whitmer says she's concerned that both President Trump and challenger Joe Biden plan to hold campaign events in her state this week. But Whitmer, a Democrat, tells CNN that Biden's event will be safer because the candidate has embraced the use of masks.

Tennessee: The number of coronavirus cases at the University of Tennessee continues to rise. The university now reports 2,000 students are in isolation. "We are evaluating a range of options, and let me be clear, everything is on the table at this point," said Chancellor Donde Plowman.

New Mexico: The state's number of coronavirus cases has consistently fallen over the past few weeks, but critics point out that testing has also declined. State health officials say there is plenty of testing capacity, but they admit that the numbers have declined because there is less demand.