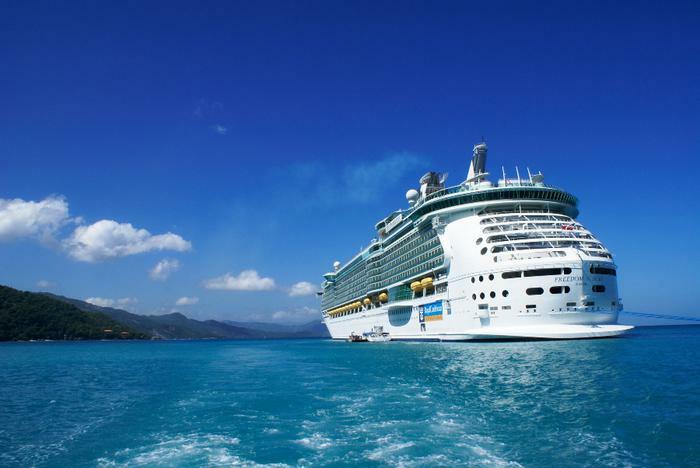 Coronavirus (COVID-19) tally as compiled by Johns Hopkins University. (Previous numbers in parentheses.)
Total U.S. confirmed cases: 33,171,024 (33,145,906)
Total U.S. deaths: 591,116 (590,758)
Total global cases: 167,961,302 (167,416,621)
Total global deaths: 3,488,454 (3,475,888)
CDC to allow Royal Caribbean to simulate a cruise
If you're ready to get back on a cruise ship, the Centers for Disease Control and Prevention (CDC) is clearing the way. Royal Caribbean Group announced on Twitter that it would be the first to undertake a CDC test cruise.
"After 15 months of hard work and collaboration, @RoyalCaribbean has received CDC approval for simulated cruises on #FreedomoftheSeas in June," the company posted. "This is the latest promising step to return to sailing in the U.S. We look forward to seeing our crew and loyal guests this summer."
It's a significant milestone for the cruise industry. Ships have been confined to ports in the U.S. since March 2020, when a number of outbreaks aboard ships resulted in several deaths from the coronavirus.
CDC director: 'Enjoy the Memorial Day holiday'
Millions of vaccinated Americans are no doubt looking forward to the Memorial Day weekend and the official kickoff to summer. CDC Director Rochelle Walensky has some advice: be careful but enjoy yourself.
In a briefing, Walensky expressed optimism that the U.S. would not see a spike in new cases of the virus after this weekend, much like it has had following other recent holidays. She said the U.S. is better protected with 130 million people vaccinated.
"Thanks to vaccines, tens of millions of Americans are able to get back to something closer to normal: visiting friends and family," she said while advising unvaccinated people to continue wearing a mask in public.
Most businesses may adopt a hybrid approach
If you've gotten accustomed to remote work over the last year and want to continue, there's a good chance you'll be able to. A study by researchers at Forrester predicts that 70% of all U.S. and European companies will adopt a hybrid work model after the pandemic.
In a hybrid model setup, some employees can work anywhere they want for two or more days a week while coming into the office on the remaining workdays. The research shows that companies that do this will benefit, especially in the areas of recruitment and employee retention.
Forrester reports that 55% of U.S. employees said they hope to work from home more often, even after the pandemic ends. 
COVID-19's devastating after effects
Some people who recovered from severe cases of COVID-19 were left with lingering symptoms. Researchers at the University of Michigan (UM) medical school say their numbers are greater than first reported.
Publishing their findings in the journal PM&R, investigators reported that 45% of patients hospitalized for COVID-19 experienced a significant functional decline after being discharged. Eighty percent of that group required additional therapy and 20% could no longer live independently.
"Rehabilitation needs were really, really common for these patients," said lead author Dr. Alecia K. Daunter, a pediatric physiatrist at Michigan Medicine. "They survived, but these people left the hospital in worse physical condition than they started."
Pandemic may have changed 'spring cleaning'
After spending most of their time at home for a year or more, Americans have approached spring cleaning a little differently this year. Retail chain Meijer reports that it tracked two new trends in customers' spring cleaning habits after spending 14 months at home.
As everything opens up, consumers are preparing to open their homes to visitors again. That, the company says, is leading homeowners to start cleaning with a balance between natural and disinfecting products and with increased kitchen organization.
"We saw our customers focus on home cleaning in a big way over the last year and many of those habits aren't going away any time soon," said Angie Pagel, director of Merchandising for Household Consumables at Meijer. "In fact, we're already seeing some of those cleaning habits evolve as they begin to start opening their homes up to more guests."
Around the nation
New York: New York City apartment rents plunged during the pandemic, wiping out two years of increases. But a report from StreetEasy suggests that they may have bottomed at the relative bargain of $2,495 a month.

Idaho: State health officials are expressing concern that efforts to vaccinate 12- to 15-year-olds appear to be lagging, with only about 9% of eligible children receiving at least one shot. "We're concerned that people will lose their interest in this, and we have a lot of work to do before school starts," said Dr. Christine Hahn, Idaho's top public health researcher.

Florida: Anecdotal evidence suggests that Florida's population has grown since the pandemic began, and now there's something a little more concrete. The state motor vehicles department reports that at least 33,565 people exchanged New York driver's licenses for Florida credentials between September 2020 and March 2021.