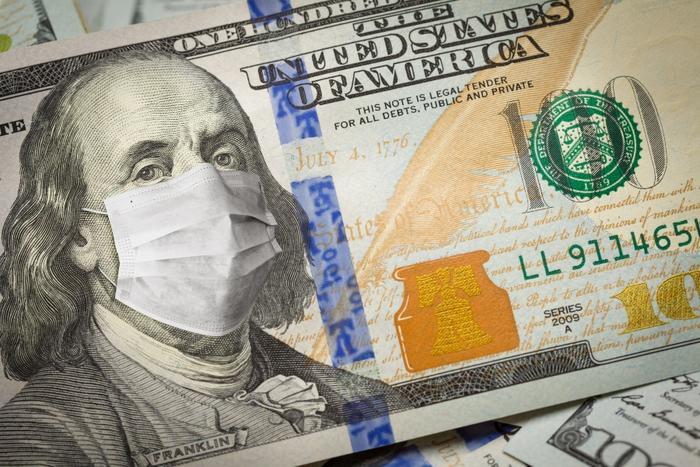 The Senate has given final approval to a package of aid to consumers and businesses to help them cope with the economic effects of the coronavirus (COVID-19). It's expected to be only the opening salvo.
By a vote of 90-8, senators approved the measure, which passed the House last week. Senate Majority Leader Mitch McConnell (R-Ky) voted in favor of the measure despite pointing to what he called "real shortcomings." In urging reluctant members of his caucus, he advised "Gag but just vote for it."
"I do not believe we should let perfection be the enemy of something that will help even a subset of workers," McConnell said. 
The measure, which now heads to President Trump's desk where a signature is expected, provides an increase in unemployment benefits, ensuring that businesses with fewer than 500 employees have two weeks of paid sick leave for workers. It also provides more money for food assistance and guarantees free COVID-19 tests.
Partisanship takes a back seat
In a break with recent bitter partisanship in Washington, House Speaker Nancy Pelosi worked closely with Treasury Secretary Steven Mnuchin to work out the final details of the legislation. Now, the two sides are focusing on what could be the next aid bill.
Currently on the drawing board is an even larger stimulus bill aimed at stopping the unfolding economic crisis. The administration said it would like to see Congress approve another $850 billion to $1 trillion stimulus measure that would send cash payments directly to the American people.
The measure would also provide relief to small businesses so that they could keep Americans employed. Layoffs have surged in the last week, especially in the travel, leisure, and hospitality industries.
'Far bolder' package coming
McConnell is on board, saying he would not adjourn the Senate until lawmakers can pass a "far bolder" package of aid to American businesses and consumers.
In a sign that partisanship may be ebbing a bit in Washington, Pelosi issued a statement praising the Senate vote and said the House is already working on a third aid bill that will seek to help American workers and their families.
The White House apparently assumes that the second aid measure will win speedy passage. NBC reports that administration documents it's seen show the government plans to send cash to Americans in two payments -- the first on April 6 and the second in mid-May.