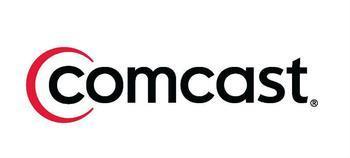 Last October, a class action suit was filed against Comcast in which plaintiffs said they were charged $10 extra per month for "broadcast TV" and "regional sports" fees that put their monthly bills over what they agreed to pay in their contracts. The class said that the charges were disguised as government-imposed taxes.
In its defense, Comcast said that the fees simply covered the cost of transmitting associated programs and that Congress had "encouraged" it to list those costs on subscribers' bills under the Cable Television Consumer Protection and Competition Act, which was passed in 1992. The company moved to dismiss the case, and things looked promising after presiding U.S. District Judge Vince Chhabria called the claims "sketchy."
Still, as they say, it's not over 'til the fat lady sings. Courthouse News reports that Chhabria granted Comcast's motion to the dismiss the case on Tuesday but gave two groups of claimants a leave to amend – basically a period of time to revise their suit and resubmit it.
"It appears possible that the complaint could be amended to state a claim with respect to at least some of the counts," Chhabria said in his ruling.
Leave to amend

Chhabria stated that out-of-state plaintiffs failed to establish personal jurisdiction over Comcast in stating their case, but he granted leave to amend because "the law regarding personal jurisdiction over the claims brought by the out-of-state plaintiffs is in flux."The decision affects two classes of consumers designated in the case – one group representing consumers from California and one group representing out-of-state plaintiffs. California plaintiffs will have 21 days to amend their suit and clearly explain how Comcast tricked them over the additional fees.
He points to a separate Supreme Court case that will be decided in June that will set a precedent of whether out-of-state plaintiffs can sue an out-of-state company for injuries suffered in another state. If the Supreme Court decides with the out-of-state plaintiffs in that case, then Chhabria said that the out-of-state plaintiffs in the Comcast case will have 30 days to amend their suit after the decision.
Despite the dismissal, representatives of the class called the decision a positive one that may have rattled Comcast.
"Judge Chhabria's order was very positive for plaintiffs; no claims were dismissed without leave to amend, and Judge Chhabria indicated that a repleaded complaint would survive a motion to dismiss. Comcast's high-power attorneys left the courtroom in a huff, very clearly upset with the ruling," said class counsel Dan Hattis.