---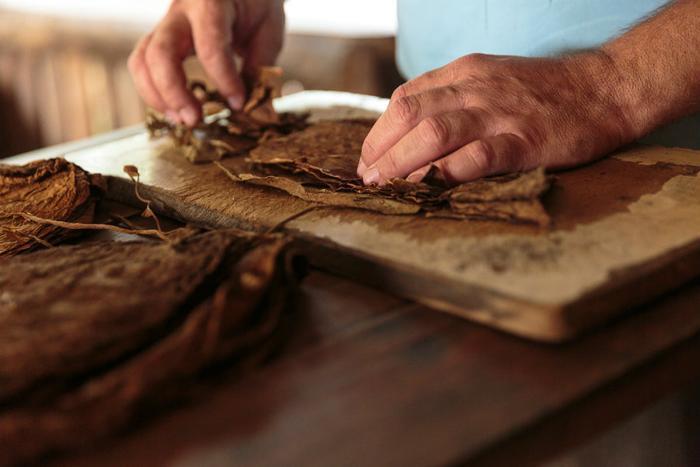 Cigar smokers have for years felt beleaguered. Their spouses make them smoke outside, bars and restaurants increasingly show them the door, their cardiologists berate them mercilessly, and the U.S. government makes them go through silly charades to smuggle in the Cuban cigars they cherish.
The smoke cleared briefly when President Obama visited Cuba and began the process of restoring diplomatic relations. But then, back home, the U.S. Food and Drug Administration last week issued a proposed new 499-page rule that gives it authority over tobacco sales, including cigars. 
"As you can imagine, this is a pretty tough day for a lot of us who are passionate about cigars," said Anthony Welch, proprietor of CigarsCity.com.
The FDA's proposed rule would require manufacturers to go through a certification procedure to demonstrate that their product is properly labeled and fits within whatever specifications are established for each type of product -- traditional cigarette, e-cigarette, etc. It also set the minimum smoking age at 18.
Although established brands will not have to go through the certification process, the rule will make it difficult to introduce new products and create especially thorny problems for mom-and-pop tobacconists.
Health concerns
The stated goal, of course, is to keep young people from taking up the tobacco and nicotine habits and to get a handle on the rapidly growing e-cig market, which health advocates like the International Association for the Study of Lung Cancer (IASLC) argue is a gateway to addiction.
"Giving FDA authority over all tobacco products is a good thing," said Dr. Kenneth Michael Cummings, Professor, Hollings Cancer Center, Medical University of South Carolina, and member of IASLC's Tobacco Control and Smoking Cessation Committee. "It clears up a loophole in the original law that excluded products like cigars."
The National Cancer Institute also takes a stern view of cigar and pipe smoking, warning on its Cancer.gov site: "There is no safe level of tobacco use. People who use any type of tobacco product should be encouraged to quit."
But Welch and other premium cigar aficianados say they shouldn't be lumped in with the types of tobacco products that appeal to teens. 
"Most of our customers are older than 40. In fact, our median customer is 55," Welch said in an email to ConsumerAffairs. "While we carry some small cigars (cigarillos) the majority of what is being bought at sites like ours are $5-$10 per cigar. I don't think anyone would argue that's a price-point that's appealing to underage smokers."
Custom-rolled
Perhaps those most in peril from the new rule are the tobacconists who roll their own cigars and sell them to a select clientele. Check the commuter train stations around New York City and you'll find a surprising number of hole-in-the-wall shops that cater to Wall Streeters who duck in regularly to load up on their favorite custom-rolled smokes. 
The Miami area is also dotted with boutique cigar stores, many claiming to have ready access to Cuban-grown tobacco. When full relations with Cuba are restored, the tobacco may be legal but it's hard to see how these mom-and-pop purveyors will be able to create a legally saleable product.
"In my opinion, it'll be very difficult for that independent cigar shop to not only jump through the FDA hoops to get their blends approved but also the costs associated with the testing," Welch said.
Then again, it's possible the FDA will devote its resources to e-cigarettes, cigarillos, and other products before getting around to cigars, giving cigar connoisseurs at least a brief respite.
"The FDA now has the authority to regulate the manufacturing elements of the products, such as ingredients, the introduction of new products, and more. The devil is in the details of how the FDA will do this, but presumably it will base actions on a continuum-of-risk basis, addressing the most dangerous products and practices first," Dr. Cummings said in a news release.
In the long run the only tobacconists likely to avoid the new regulations are those in Canada and elsewhere who now clandestinely sell supposed Cuban cigars to U.S. consumers via the Internet.
---