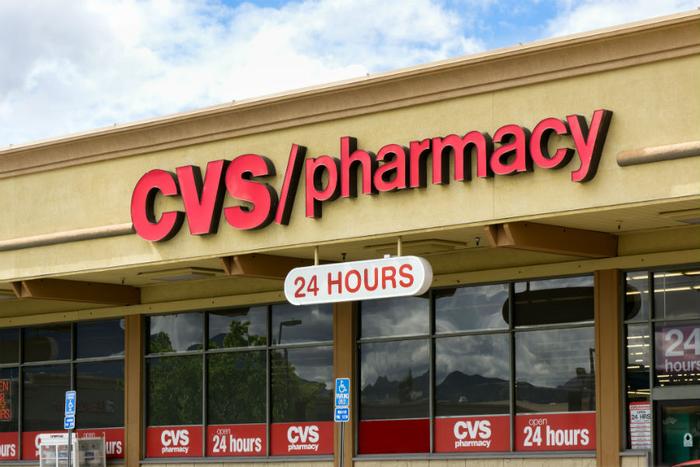 The proposed merger of CVS Health and Aetna is more than the joining of two large players in the healthcare industry. It's an ambitious plan to change how consumers receive healthcare services.
Executives at both companies say consumers will be the beneficiaries, finding more health services that are easier to access and cost less. They envision CVS's 9,700 retail locations as "community-based health hubs" that will provide everything from basic health services to prescription drugs and health insurance.
CVS currently operates 1,100 Little Clinics staffed by nurse practitioners and physician assistants. Services include treatment of common illnesses, minor injuries, and skin conditions. The clinics also provide vaccinations, physical exams, and health screening services.
'Like Apple's Genius Bar'
If the merger is successful, CVS and Aetna envision an expansion of the Little Clinics and the services they provide. In a conference call with investors, Aetna CEO Mark Bertolini suggested CVS retail locations would become something similar to the Genius Bar at Apple, with customers able to walk into a store and get help.
"I think this is the kind of idea we want to create in the stores," he said.
Both CVS and Aetna say their vision would result in lower costs for consumers, as well as savings throughout the healthcare system.
"This will be achieved, for example, by helping patients avoid unnecessary hospital readmissions," CVS said in a statement. "Twenty percent of Medicare patients are readmitted to the hospital soon after being discharged at significant annual costs, much of which is avoidable."
Skeptics weigh in
There are plenty of skeptics on that count. Lynn Quincy, a consumer health care analyst at consulting firm Altarum, says CVS currently has the ability to reduce costs through its pharmacy benefits management system.
"We already see that pharmacy benefit managers don't really use their clout in service to consumers," Quincy told NPR. "Nothing about this deal says that's going to change."
Gerald Anderson, a professor at Johns Hopkins Bloomberg School of Public Health, says when health care entities get bigger, they often get more expensive.
"It's not that there are economies of scale here, it's basically the bigger you are, the higher prices you can charge, and everyone has to play with you," Anderson said in an interview.
How it might work
But economist Joel Naroff, of Naroff Economic Advisors, believes the combination would have the objective of bringing together dispersed pieces of the healthcare system, and in doing so the combined companies could improve outcomes and lower costs.
"Patients don't get or take the medicines they need, and being a pharmacy, they can coordinate that care," Naroff told ConsumerAffairs. "To the extent that care is spread across a variety of providers, the pharmacy/insurer/payer can become the central clearinghouse and depository for medical information that can lead to better distribution of patient information and more complete coordination across providers."
In theory, if patients get well faster and remain healthier longer, they would use the system less. Creating a more efficient system, the argument goes, would result in better information to providers, allow for better follow up with patients, and reduce the need for additional care.
"If that happens, they would indeed lower healthcare costs," Naroff said.