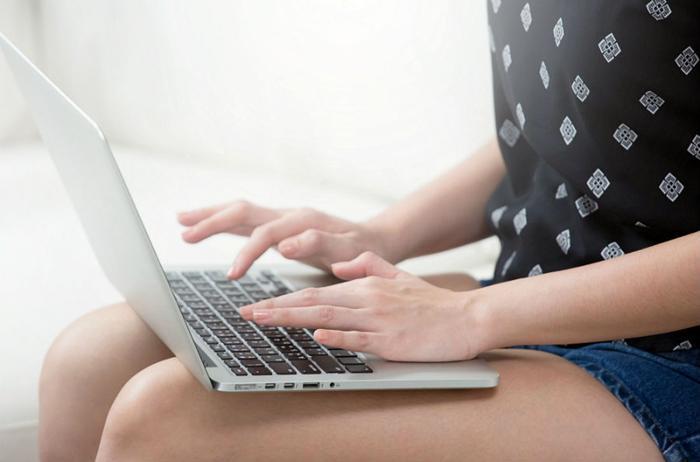 Apple, which last month apologized to MacBook users experiencing keyboard issues, is making another effort to ease consumer frustration over its notoriously problematic "butterfly" keyboards.
The tech giant is now offering in-store MacBook keyboard repairs, according to Mac Rumors. In a memo to Genius Bar technicians obtained by the website, Apple said keyboard repairs should be "prioritized to provide next-day turnaround time."
"Most keyboard-related repairs will be required to be completed in store until further notice. Additional service parts have been shipped to stores to support the increased volume," Apple said. "These repairs should be prioritized to provide next-day turnaround time. When completing the repair, have the appropriate service guide open and carefully follow all repair steps."
Years of user issues
In recent years, Apple has been hit by a scourge of consumer issues with its "butterfly" keyboards. Though the keyboards were advertised as being "refined for greater comfort and responsiveness," users began noticing that the keyboards tended to start malfunctioning after being exposed to dirt or dust.
A lawsuit filed last May alleged that the updated MacBook and MacBook Pro keyboards are "prone to fail," and over 35,000 people have signed a Change.org petition asking for Apple to recall the flawed keyboards.
Apple says it is now making sure that all of its retail locations have the necessary parts to repair keyboard issues in order to allow consumers to have their keyboard fixed in-store instead of waiting for their laptop to be returned from an off-site service center.
Mitigating the issue
Last year, Apple updated its keyboards to include a new silicone membrane inside each key to keep dust and other particles out. However, the company never confirmed that the improvement was related to keyboard issues.
The company's first acknowledgement of problems with MacBook keyboards came last month in response to a Wall Street Journal article, which let readers choose whether to view the story with or without e's and/or r's in order to see the impact of a keyboard that isn't working properly.
Apple made sure to emphasize that the "vast majority of Mac notebook customers are having a positive experience with the new keyboard" before stating that consumers who are still experiencing keyboard issues should contact Apple Support.