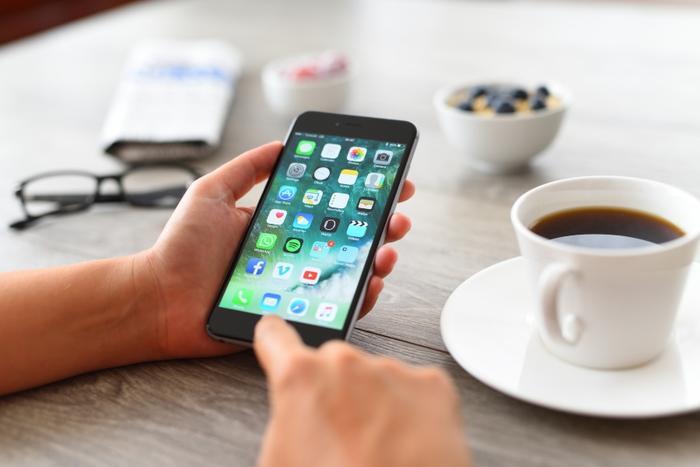 During an earnings call with analysts this week, Apple CEO Tim Cook signaled that the company is open to the idea of launching a subscription-style model for paying for iPhones, CNBC reported.
"We are cognizant that there are lots of users out there that want sort of a recurring payment like that and the receipt of new products on some sort of standard kind of basis and we are committed to make that easier to do than perhaps it is today," Cook said. 
During the call, Cook said Apple sees subscriptions as a major growth area and pointed out that it's already catering to customers who want to bundle services.
"In terms of hardware as a service or as a bundle, if you will, there are customers today that essentially view the hardware like that because they're on upgrade plans and so forth. So, to some degree, that exists today," Cook said in response to a question on the matter from analyst Toni Sacconagi. 
Laying the foundation
CNBC noted that Apple has been "laying the groundwork" for a subscription model for its iPhones for years.
In 2015, the company began allowing its users to pay off their iPhones on a monthly basis. The tech giant also offers an iPhone Upgrade Program, which includes an AppleCare warranty and an option to upgrade to the latest iPhone once the user has paid a minimum of 12 monthly installments for the older model of the device. 
Additionally, Apple currently offers trade-ins, which enable consumers to sell their older iPhone back to Apple in order to receive a discount on a newer model.
"We also continued to see great results from our trade-in program with more than five times the iPhone trade-in volume we had a year ago," Apple CFO Luca Maestri said. 
Paying with Apple Card
Cook announced on the call that Apple is also set to launch a program that lets consumers buy an iPhone with their Apple Card and pay no interest on the sum for two years.
"I am very pleased to announce today that later this year, we are adding another great feature to Apple Card," Cook said on the call. "Customers will be able to purchase their new iPhone and pay for it over it over 24 months with zero interest. And they will continue to enjoy all the benefits of Apple Card, including 3% cash back on the total cost of their iPhone with absolutely no fees and the ability to simply manage their payments right in the Apple Wallet app on iPhone."
The Apple executive added that "one of the things we are doing is trying to make it simpler and simpler for people to get on these sort of monthly financing kind of things."