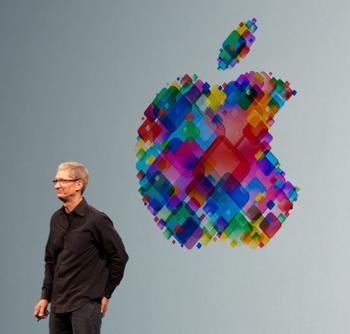 In a commencement speech to Stanford graduates on Sunday, Apple CEO Tim Cook expressed some optimism for the world that those young people could form with their hard work and ingenuity. However, he was slightly less rosy when it came to the current state of the tech industry.
In an invective against some of his contemporaries in Silicon Valley, Cook said that companies need to embrace their responsibility to protect consumers' privacy and valuable information.
"Lately it seems this industry is becoming better known for a less noble innovation -- the belief that you can claim credit without accepting responsibility," he said. "Too many seem to think that good intentions excuse away harmful outcomes. But whether you like it or not, what you build and what you create define who you are."
Taking responsibility for the chaos
Cook went on to suggest that his views shouldn't be looked at as controversial. In fact, the executive hinted that his opinions were common sense.
"It feels a bit crazy that anyone should have to say this, but if you built a chaos factory, you can't dodge responsibility for the chaos. Taking responsibility means having the courage to think things through, and there are few areas where this is more important than privacy," he said.
This isn't the first time that Cook has taken a pro-consumer stance when it comes to data privacy and regulation. Last year, he gave a speech in Brussels that called for stricter digital privacy laws and said that the data stockpiling taking place by companies "should unsettle us." Earlier this year, he suggested that consumers have the ability to delete their online data on demand.