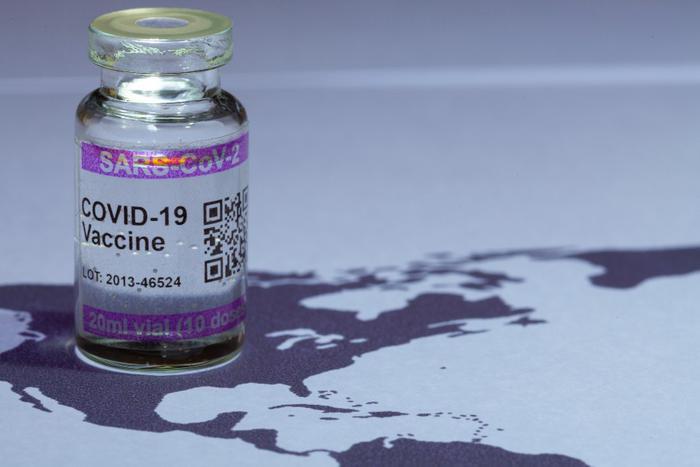 The U.S. Food and Drug Administration (FDA), as expected, has issued emergency use authorization (EUA) for the coronavirus (COVID-19) vaccine produced by Pfizer and BioNTech and will begin distributing vaccinations immediately.
It's the first vaccine approved to treat Americans against the virus, and distribution began over the weekend. It follows approval more than a week earlier by the U.K. and Canada. FDA Commissioner Dr. Stephen Hahn said the agency took the time to get it right.
"Today's action follows an open and transparent review process that included input from independent scientific and public health experts and a thorough evaluation by the agency's career scientists to ensure this vaccine met FDA's rigorous, scientific standards for safety, effectiveness, and manufacturing quality needed to support emergency use authorization," Hahn said.
The FDA said it had determined that the vaccine has "met the statutory criteria for issuance of an EUA." It said the available data provides clear evidence that the Pfizer-BioNTech vaccine may be effective in preventing COVID-19. 
Benefits vs. risks
The FDA said the data also supports the belief that the known and potential benefits outweigh the known and potential risks, supporting the vaccine's use in millions of people 16 years of age and older.
The distribution has already begun. Pfizer said it is leveraging three of its U.S. manufacturing sites to produce the COVID-19 vaccine – Saint Louis, Andover, Mass., and Kalamazoo, Mich. Pfizer's Pleasant Prairie, Wisconsin, and Puurs, Belgium sites are also being used.
To address concerns about the logistical challenges of delivering a frigid vaccine, Pfizer said it has experience and expertise in cold-chain shipping and has an established infrastructure to supply the vaccine worldwide, including distribution hubs that can store vaccine doses for up to six months. 
In accordance with guidance from the Centers for Disease Control and Prevention (CDC), the first vaccinations are being administered to frontline health care workers and to staff and residents of long-term care facilities.
Retail pharmacy network
Work has already begun to set up a network of retail pharmacies that will receive and administer the vaccine. They include CVS, Walgreens, Kroger, and Walmart -- among others.
FedEx said it has been tasked with delivering the vaccine to distribution points around the country, a job made more challenging because the vaccine must be kept at extreme low temperatures, packed in dry ice.
"This is among the most important work in the history of our company, and we're honored to be a part of the effort to help end this pandemic," said Raj Subramaniam, president and CEO, FedEx Corp. "I am immensely proud of our dedicated team members who continue to go above and beyond to help ensure the safe movement of these critical COVID-19 vaccines, especially during our busiest holiday shipping season to date."