Listeria Recalls and Warnings
The products may have been contaminated with listeria
02/16/2017
|
ConsumerAffairs

By Christopher Maynard
Christopher Maynard is a New York-based writer and editor who ... Read Full Bio→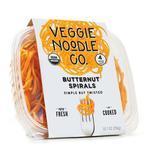 Veggie Noodle Co. based out of Austin, Texas is voluntarily recalling certain Butternut Spiral products due concerns of a possible listeria contamination.
Listeria monocytogenes is an organism can be potentialy fatal to young children, the elderly, or consumers with frail or compromised immune systems. However, even healthy consumers can experience symptoms such as high fever, severe headache, stiffness, nausea, abdominal pain, and diarhhea. Pregnant women who are infect...
More
The product may contain Listeria monocytogenes
02/10/2017
|
ConsumerAffairs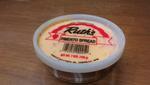 Ruth's Salads of Charlotte, N.C. is expanding its earlier recall of Ruth's Salads Pimento Cheese Spreads packed in Chester, S.C.
The products may be contaminated with Listeria monocytogenes.
No illnesses have been reported to date in connection with this problem.
The following products, packed in plastic containers and labeled as "Packed by B&H; Foods, Inc., Chester, S.C." are being recalled:
Products labeled as packed in Charlotte, N.C. are not included in this recall.
The ...
More
Sort By