Find the Best Long-term Care Insurance Companies

Compare Top Long-term Care Insurance Companies

LTC Consumer
Read 123 Reviews

One of the largest long term care planning firms in the nation. Connects consumers with long-term care insurance policies. Provides fast quotes for customizable coverage.

Call Now Toll Free

(877) 808-4855

GoldenCare
Read 143 Reviews

Partners with independent insurance agents to provide life and long-term care insurance plus critical care insurance, Medicare supplements and annuities. Broker services are available in all 50 states.

ACSIA Partners
Read 5 Reviews

Focuses on helping customers decide on the best type of insurance coverage for their needs. Brokers comprehensive coverage packages, including long-term care insurance, critical illness insurance, life insurance and annuities.

Mutual of Omaha Long Term Care Insurance
Read 28 Reviews

Offers long-term care, life, Medicare supplements and other types of insurance. Built-in long-term care benefits include a waiver of premium and care coordination. Provides optional inflation protection. Rated A+ by A.M. Best.

Genworth Long Term Care
Read 277 Reviews

Provides long-term care policies for individuals and employers. Offers custom benefits and simplified enrollment. Rated C++ by A.M. Best. Available through Genworth employees only.

GuideOne Insurance
Read 13 Reviews

Broker helps customers find the best carrier for their long-term care insurance. The firm provides several types of insurance solutions, which allows clients to streamline multiple insurance needs through one company.

MedAmerica
Read 9 Reviews

Services existing policies but no longer offers new long-term care insurance policies.

MetLife Long Term Care
Read 200 Reviews

Services existing policies but no longer offers long-term care insurance.

John Hancock Long-Term Care Insurance
Read 113 Reviews

Offers long term care, life insurance and annuities among other policies. Currently only accepting new long term care policies for federal employees. Rated A+ by A.M. Best.

Bankers Life & Casualty Long-Term Care Insurance
Read 69 Reviews

Offers several long-term care insurance packages, Medicare supplement insurance, life insurance and annuities options. Available through independent brokers. Rated A- by A.M. Best
What is long-term care insurance?
Long-term care insurance helps cover the costs of caring for yourself in the setting of your choice whether receiving care at home, staying in a nursing home, assisted living facility or other long-term care options. These costs are not covered by most health insurance providers and government programs like Medicare, so the cost of this care is most often paid out of pocket. Long-term care planning is difficult because you can't always know which activities of daily life (ADLs) you'll need help with in the future. Long-term care insurance policies consider six ADLs or having a cognitive impairment to determine your need for care. The activities of daily living are:
Dressing or grooming
Toileting (getting on and off a toilet)
Bathing
Transferring (moving in and out of a chair or bed)
Eating or feeding yourself
Continence
A cognitive impairment is when you lose short- or long-term memory, awareness of place or time, reasoning or other things. Dementia and Alzheimer's disease are examples of cognitive impairment.
Regular health insurance and Medicare cover medical expenses but not the long-term custodial care that many people need as ADLs become more challenging. The cost of long-term care varies significantly depending on how much care you need. For example, a community-based adult day center costs about $68 per day, but a private room in a nursing home care can cost $100,000 or more each year.
If you're a veteran, you might already be entitled to long-term care benefits. If you don't have long-term care benefits, the need to pay for long-term care yourself can quickly deplete your savings.
What does long-term care insurance cover and not cover?
Long-term care insurance covers expenses for personal or custodial care in your home or other setting of your choice, including adult day care, memory care facilities and nursing homes. Long-term care insurance can also pay for required home modifications, such as wheelchair ramps and safety grab bars. Care coordination services are included in some of the best long-term care insurance policies.
Long-term care policies vary, but coverage usually gives you a wide range of options for care. The table below shows what is usually covered and not covered by long-term care insurance.
Covered

In-home skilled nursing care
Adult day care centers
Assisted living facilities
Nursing homes
Memory care facilities
Occupational and speech therapy
Physical and rehab therapy
Care coordination
Homemaker services
Home modifications
Respite care facilities
Hospice care facilities

Not covered

Medical care costs such as doctors, surgeries
Preexisting conditions
Drug and alcohol abuse
Mental illnesses
Self-inflicted injuries
Certain types of cancer
Telephone, cable and internet bills
Long-term care coverage exclusions
Long-term care insurance is not intended to cover medical expenses or care for preexisting conditions, including heart disease, cancer, diabetes and some mental disorders. Most long-term care policies also exclude coverage related to long-term illness or injuries caused by things like alcoholism, drug abuse, self-inflicted wounds or mental disorders.
Long-term care insurance probably won't cover your phone, cable or internet bill if you are in an assisted living facility or nursing home. Additionally, long-term care insurance doesn't cover in-home care provided by a family member.
How does long-term care insurance work?
Long-term care insurance covers expenses related to custodial care that most people need as they get older. Since traditional health insurance and Medicare only cover medical expenses, long-term care insurance helps protect your savings and assets while giving you better options for care.
About 50% of people need long-term care within their lifetimes.
Getting a long-term care insurance plan starts with filling out an application. Long-term care insurance providers request details about your medical records and health history to evaluate how likely you are to file a claim. You cannot purchase long-term care insurance after you receive certain diagnoses, including Alzheimer's disease, so it's smart to invest early.
If approved, you start to pay premiums. After you enroll in a long-term care policy, there is typically a 90-day waiting period, also known as an elimination period, before you start getting reimbursed for care expenses.
Long-term care insurance policies are triggered when someone is unable to do one or more activities of daily life (ADLs), such as eating, bathing or dressing. Keep in mind that you must pay out-of-pocket for long-term care that you receive before your policy is active. 
Before a claim is approved, your long-term care insurance provider must endorse a plan of care. To do this, your insurance company reviews your medical records and may send a nurse to perform an evaluation.
Most long-term care insurance policies impose maximum policy benefit limits on how long and how much they pay out. Very few long-term care insurance companies continue to pay for services for as long as you need them.
Some policies include an inflation rider so your daily benefit doesn't lose value over time. For example, imagine a single 55-year-old woman buys a long-term care policy with an initial pool of benefits of $164,000 and a 3% inflation ride. Her benefits will have a value of $386,500 when she reaches age 85.
Types of long-term care insurance
The two types of long-term care insurance are traditional policies and combination policies (also known as hybrid policies). Traditional long-term care insurance is less expensive and only provides benefits for long-term care. Rates for traditional policies are not expected to increase, but they are not guaranteed. Hybrid long-term care insurance combines an annuity or life insurance with long-term care insurance. This coverage is more expensive than traditional long term care insurance because it also provides guarantees of no rate increases and additional life insurance benefits if long term care isn't needed.
Financial management shouldn't be done by the same person who provides care.
Hybrid policies typically require 10-year payment terms or a large one-time payment, but there are now policies where people can pay up to 20 years or their lifetime. Some companies also allow money from a 401k or cash value from a whole life policy to be used to pay for the policies. We strongly advise working with a long-term care specialist to learn more about these options to prevent unnecessary tax payments.
As you compare long-term care insurance plans, be aware that policies can also be tax qualified (TQ) or non-tax qualified (NTQ). Tax qualified policies, which are most common, require that a person be unable to perform two or more ADLs that results in care needed for more than 90 days. NTQ long-term care insurance policies include a medical necessity trigger, meaning that the policy covers long-term care for any reason as long as you have a doctor's recommendation. In addition, benefits paid by a tax qualified plan are tax-free, whereas benefits received may be taxed from a non-tax qualified policy.
How much does long-term care insurance cost?
Long-term care insurance costs can range from $1,000 to $5,000 or more per year, depending on the age when it was purchased, the applicant's health and the amount of coverage chosen. The average long-term care insurance premium is about $2,200 each year and provides daily benefits of $150 to $160 for a period of two to five years.
The earlier you buy long-term care insurance, the less you have to pay in premiums each year. Long-term care insurance costs also vary by your location, gender and marital status. Shared care policies, which allow a couple to combine their benefits for both or one to use, are popular with married couples who also want a discount for enrolling at the same time. With a shared care long-term care insurance policy, the total coverage for each policy is combined and available between the two people named on the policy.
Long-term care insurance rates also depend on the level of coverage you want. Premium or upgraded insurance tiers come with a higher price tag, but the additional cost might be worth it if you end up needing professional custodial care for an extended period.
Most long-term care insurance companies offer monthly payment options, but you may get a better deal by paying for the year upfront. Long-term insurance policy options are sometimes "guaranteed renewable," meaning the insurance company cannot cancel your policy. The company can, however, raise your premiums as part of long-term care insurance rate increases for a class of policies.
It's important to know that an insurance company must first seek approval from each state insurance department for a rate increase, and the rate can only be increased to the amount approved by the department. If this happens, you are given the choice to accept the rate increase, accept changes in benefits to keep your cost the same or forfeit your policy and receive a paid-up policy equal to the amount of premiums you have paid. While nearly every insurance company has had to raise rates in the past, the policies sold today are priced much more accurately and much less likely to need a rate increase. However, it is always good to be prepared for these increases.
Tax advantages help balance out the cost of long-term care insurance. You can deduct part or all of your long-term care insurance premiums as medical expenses if you itemize them as deductions on your federal income tax return. Eligibility premiums, or the amount that may be claimed as a medical expense, are set by certain age thresholds. For example, those under the age of 50 can deduct up to $810, while those older than 71 can deduct up to $5,430. Business owners have additional tax advantages if they pay for LTC insurance through their company. Finally, LTC insurance premiums can be paid with pre-tax HSA dollars for all individuals.
To get the best price on long-term care insurance, you should work with an experienced agent or broker that offers insurance products from multiple carriers. Be sure to get the best deal by comparing multiple long-term care insurance quotes. And remember, it never hurts to ask for a discount.
Long-term care insurance questions
What is long-term care?

When most people think of long-term care, they think of nursing homes. However, long-term care describes a variety of services, including assisted living centers where people live relatively independently with medical care nearby.

Adult day service centers: Adult day service centers operate during regular business hours and are available for temporary care. Adult day care centers are very common and generally focus on one of three things: social interaction, providing medical care or Alzheimer's care.
Residential care facilities: Residential care facilities are 24-hour elderly care homes with varying levels of supervision that range from simple daily checks to full activity monitoring. Types of residential care facilities include independent living apartments, assisted living programs, life care communities, nursing homes and skilled nursing facilities.
At-home care: Some of us don't want to leave our homes. In these cases, long-term care insurance can pay for assistance at home, including skilled nursing, occupational or physical therapy, meal preparation and housekeeping.
Respite care: Respite care provides a way for a primary caregiver to take a break from caring for their loved ones, whether that be for a few hours a day or a few weeks for a vacation. For more information, check out our article on respite care.

Does Medicare cover long-term care?

Unfortunately, Medicare doesn't cover most long-term care services. Medicare is intended to cover medical costs and does not typically pay for personal care or custodial services. Unlike Medicare, long-term care insurance pays for care related to nonmedical needs.

When should you buy long-term care insurance?

Most people start shopping for long-term care insurance between their 40s and 60s. Premium rates go up the longer you wait to apply, and you may not qualify for long-term care insurance if you have a preexisting condition like Alzheimer's disease, ALS (Lou Gehrig's disease), Parkinson's disease and some cancers. Getting long-term care insurance when you're younger helps protect your savings and gives you more choices for care when the time comes.

However, most people don't file a long-term care claim until their 70s. The best time for you to buy long-term care insurance depends on the rate you want and when you expect to make a claim. When the time is right, here are a few tips for buying long-term care insurance:

Read the plan closely: Before choosing a policy, read all the documentation. One plan might include in-home care, while others only cover assisted living or nursing home facilities. For more information, read about the difference between assisted living vs. nursing home vs. home care.
Check for exclusions: Some policies might exclude coverage in certain situations. For example, they might not cover nursing care for someone suffering from emphysema if the policyholder failed to disclose a smoking habit.
Upgrade if necessary: With long-term care insurance, there may be maximum lifetime benefits or daily limits. It's important to determine the total amount of coverage you need and the cost of care in your area. If you need additional coverage, ask about policy add-ons.
Check for partnership plans: Most states have a partnership plan with at least one long-term care insurance company. Check with your state's insurance department to find out if your state has a program that encourages people to plan for long-term care.

Who sells long-term care insurance?

Long-term care insurance is sold through your employer or an agent. You can usually get group discounts when you buy long-term care insurance through an employer. However, agents typically provide more flexible policies customized to your needs and budget.

There were hundreds of long-term care insurers in the 1990s, but many stopped selling these policies during the 2008 recession. Since then, the market has grown again, and consumers have more long-term care insurance options.

Is long-term care insurance worth it?

Long-term care insurance is worth it because it protects your family from the financial, emotional and physical cost of caregiving. Long-term care insurance should be part of most people's financial plan. Long-term care planning is stressful because it's almost impossible to predict your future expenses, and insurance helps protect your financial health if things end up going downhill.
Author reviews for long-term care insurance providers

GoldenCare is a long-term care insurance broker. It operates in all 50 states and offers critical care insurance, life insurance, annuities and prescription drug plans.
Read more about GoldenCare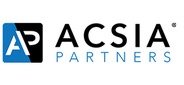 ACSIA is a nationwide distributor of long-term care insurance products. The provider network includes Med America, Transamerica Life Insurance, Sun Life Assurance Company and more.
Read more about ACSIA Partners

GuideOne's agents are trained to find customers the best carrier for life and long-term care insurance. The firm also provides additional types of insurance so clients can streamline multiple insurance needs through one company.
Read more about GuideOne Insurance

Transamerica offers a variety of life insurance and products for retirement solutions, mutual funds, annuities and employee benefits.
Read more about Transamerica Long Term Care Insurance

Bankers Life & Casualty offers a complete range of coverage packages for the elderly, including Medicare supplement insurance, supplemental health insurance, life insurance, annuities and long-term care insurance.
Read more about Bankers Life & Casualty Long-Term Care Insurance

John Hancock insures more than 3.5 million policyholders, paying out $2.3 billion each year in claims. The company currently only accepts new policies for federal employees.
Read more about John Hancock Long-Term Care Insurance

Mutual of Omaha offers customizable insurance products, including life, long-term care, disability and Medicare supplements.
Read more about Mutual of Omaha Long Term Care Insurance

Founded in 1979, this New York- and Florida-based company has paid out more than $614 million in claims.
Read more about MedAmerica

Genworth shows clients a cost comparison for long-term care insurance and the predicted cost of care in their area so they can be sure they're getting enough coverage.
Read more about Genworth Long Term Care
 LTC Consumer is one of the nation's oldest and largest LTC planning firms in the country. The company connects individuals with its exclusive group of professional, licensed LTC specialists. The company works for the consumer, not the insurance companies, to find the best coverage at the lowest price. Find cost maps, resources and long-term care insurance quotes on their website.
Read 123 Reviews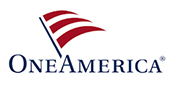 OneAmerica offers life insurance and annuities that provide long-term care benefits if needed. Long-term care insurance riders are underwritten by The State Life Insurance Company.
Life insurance: Life insurance with long-term care riders can help pay for in-home care, facility care or other long-term care services. If you never need care, you can get the cash value back or make a death benefit as part of your financial legacy.
Fixed annuities: Annuities with long-term care benefits can provide coverage for care expenses. Optional coverage extensions are available for an additional cost.
Benefit eligibility: To be eligible for long-term care benefits, clients must be chronically ill with qualified long-term care services provided.
Unique Benefits: OneAmerica is one of the few companies that offers lifetime unlimited benefits. It also allows qualified IRA money and cash value life insurance to be used to pay for LTC insurance.
Limited availability: OneAmerica long-term care solutions may not be available in all states.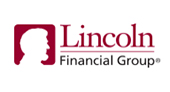 Lincoln Financial Group provides tools and resources to determine how much life insurance you need and if your savings will last.
Life insurance: The company offers term life, universal life and variable universal life insurance policies. It specializes in plans that protect your assets and living benefits.
Protected assets and annuities: Lincoln Financial Group has plans that protect growth and income after retirement. It offers fixed and variable annuities.
Employee benefits: Lincoln Financial Group offers nonmedical employee benefits, including term life insurance, short- and long-term disability, nursing home insurance, dental insurance, critical illness insurance, accident insurance and vision insurance. Customers can get discounted group rates and payroll deduction.
Long-term care planning: The company offers flexible retirement planning options for those 40 and older. Customers can select from hybrid long-term care solutions and Moneyguard packages.
Disclaimer
Information in this guide is general in nature and is intended for informational purposes only; it is not legal, health, investment or tax advice. ConsumerAffairs.com makes no representation as to the accuracy of the information provided and assumes no liability for any damages or loss arising from its use.
You're signed up
We'll start sending you the news you need delivered straight to you. We value your privacy. Unsubscribe easily.