Best Drug and Alcohol Rehab Centers

Written by
Drug and alcohol addictions are difficult to overcome without help. Read our guide to research the best drug and alcohol treatment center for you. There are several types of rehabilitation programs and facilities, including inpatient and outpatient programs. Some facilities work with specific demographics, such as young adults, men or women, while others welcome a variety of patients. We also explain what to look for in educational programs to help family members cope with their loved one's addiction and treatment.
Why trust ConsumerAffairs?
Our recommendations are based on what reviewers say.
4,240,869 reviews on ConsumerAffairs are verified.
We require contact information to ensure our reviewers are real.
We use intelligent software that helps us maintain the integrity of reviews.
Our moderators read all reviews to verify quality and helpfulness.
Compare Top Drug and Alcohol Treatment Centers

Read 50 Reviews

Seasons in Malibu is an addiction treatment center in Malibu, California. It is known for their cutting-edge treatment and programs. The treatment center has helped people from all over the world recover from various addictions.

Get a Quote

Call Center Open

(855) 324-1185

Read 383 Reviews

Detox of South Florida offers detox programs to help with the first steps to recovery. Accredited from the Joint Commission, see how Detox of South Florida can help you today.

Chat with a ConsumerAffairs decision guide

Live agent

Read 210 Reviews

Elevate Addiction services has been providing a holistic approach to drug and alcohol rehabilitation since 1990. Elevate breaks down its program into four phases: detox, physical healing, emotional healing and aftercare.

Get a Quote

Call Center Open

(844) 571-0736

Read 77 Reviews

United Recovery Project is a substance abuse treatment center based in Florida. The center offers treatments that are tailored to every individual's needs, as well as offering different amenities that create experiences of hope.

Chat with a ConsumerAffairs decision guide

Live agent

Read 81 Reviews

Beachway Therapy Center offers drug, alcohol and detox treatment for men and women. The company offers resort-style living, around the service and is licensed by the state of Florida. They are located in Delray Beach, Florida.

Chat with a ConsumerAffairs decision guide

Live agent

Read 31 Reviews

By combining college coursework with addiction treatment, Sober College provides young adults ages 18-26 the tools they need to live a successful, healthy, and sober life. We accept most major insurance providers.

Chat with a ConsumerAffairs decision guide

Live agent

Read 11 Reviews

Serenity Malibu, a rehab center for people with addictions, includes one-on-one therapy, holistic approaches and intensive programs for busy professionals. It focuses on multidimensional efforts and bypasses the 12-step method.

Get a Quote

Call Center Open

(855) 324-1186

Read 351 Reviews

Offers in- and out-patient recovery therapy for people with heroin, opioid and alcohol addictions and those with mental illnesses. It has centers in Massachusetts, Maryland, Pennsylvania, Delaware, and New Jersey.

Chat with a ConsumerAffairs decision guide

Live agent

Read 44 Reviews

Beachside Rehab believes in a mind, body and spirit approach to their drug and alcohol treatment program. This private and family run facility is located on Hutchinson Island in Fort Pierce, Florida.

Chat with a ConsumerAffairs decision guide

Live agent

Read 11 Reviews

Retorno International Rehab is treatment center that helps people recover from a wider range of addictions, including drug, alcohol and sex addictions. It was founded by a rabbi in 1989.

Chat with a ConsumerAffairs decision guide

Live agent
Types of rehab centers
Inpatient treatment programs
Inpatient treatment programs are also sometimes called residential rehab programs. Patients in residential rehab live at the rehab center and attend individual and group treatment sessions throughout the day. These programs last an average of 30 to 90 days. In most cases, patients can't leave the center.
Outpatient treatment programs
Patients who do not live at a rehab center may visit one to attend group and individual therapy. Outpatient treatment programs usually focus on relapse prevention.
Sober living houses
Patients who have completed rehab often live in a sober living house, also known as a halfway house. It is generally a group home where residents have their own living space, contribute to the household by cooking, cleaning and doing other chores and follow strict rules such as being home by a certain hour, refraining from drug and alcohol use and either working or seeking employment.
Harm reduction centers
Harm reduction rehab centers are not as strict about abstinence. Program requirements include demonstrating a commitment to reducing substance use and attending therapy sessions but allow patients to continue to use alcohol while enrolled in the program.
How much does rehab cost?
Going to rehab can cost anywhere from $0 to over $25,000. It all depends on where you go and what type of treatment you need. But don't worry if money is tight—even if you can't afford the most expensive rehab facility, you have options, especially if you have health insurance.
Your health insurance will likely cover most, if not all, of your rehab costs, for a standard facility. You can also find free, low-cost or sliding-scale rehab centers at non-profit centers in your area. These centers won't have all the amenities of more expensive rehab centers, but they will provide a safe place for you or your loved one to get help.
If you are looking for a facility with amenities, expect to pay around $500–$600 per day for inpatient detox and $250–$350 per day for outpatient care. A luxury residential program could cost close to $25,000.
However expensive rehab sounds, consider the costs of addiction, including money spent on the addictive substances, lost wages and medical bills due to health problems that arise as a result of the addiction. Many rehab facilities will work with you on a payment plan so that you or your loved one can get treatment without worrying about paying for it upfront.
What happens in rehab?
1. Medical detox
Many rehab centers offer medical detoxification services for people coming off drugs or alcohol. Patients are under the care of doctors and nurses familiar with physical health issues related to withdrawing from substance use.
Hospital environment: Detox often takes place in a hospital or in a hospital-like environment where doctors see patients daily, monitor their vital signs and administer medical treatment as needed.
Prerequisite to treatment: In many cases, patients are required to undergo detox as a first step toward achieving sobriety.
Round-the-clock supervision: Patients in detox are constantly monitored to ensure their safety.
2. Early abstinence
Most rehabilitation centers require patients to remain drug-free and alcohol-free while they are in the program.
Zero-tolerance policies: Many alcohol and drug rehab facilities have strict rules about substance use. Patients who violate these rules may be asked to leave the program.
Random drug tests: Patients may have to submit to drug tests on a random basis to ensure they are staying clean.
Strict visiting hours: Friends and family can only visit on designated days, and patients must stay in the center. This minimizes the risk of relapse while the patient is in rehab.
3. 24-hour on-site care
People going through rehab need access to mental and physical health experts 24 hours a day.
Nursing staff: Nurses are available around the clock to provide care to people experiencing physical withdrawal, general illness or pain.
Mental health professionals: Psychiatrists and counselors are on call 24 hours a day to assist patients undergoing crises, experiencing psychosis or who need support to avoid returning to drug use.
Support staff: Support staff consists of people who have been in recovery for a substantial period of time and who are at rehab centers to support patients in their quest for sobriety.
4. Mental health treatment
Effective rehab requires mental health treatment to help clients stay sober when they are under stress.
Dual diagnosis programs: Some people who have drug and alcohol problems also have mental illness. They need treatment for both conditions for rehab to be effective.
Psychotherapy: Group and individual therapy is often a mandatory part of rehab.
Psychiatric assessment: New patients may receive a psychiatric assessment to diagnose issues that may be driving their drug and alcohol use and to determine appropriate treatment.
5. Relapse prevention education
One of the goals of rehab is to help patients take responsibility for their lives and their sobriety. Patients need education on how to help themselves stay sober in order to eventually live independently again.
Self-help groups: Rehab patients often attend 12-step groups in the rehab center. This helps them incorporate group meetings into their routine so that they rely on them to help prevent relapses.
Strategy sessions: Therapy sessions may focus on developing relapse-prevention strategies such as calling a friend, writing about feelings and finding healthier behaviors to substitute for addictive behavior.
Trigger lists: Patients in rehab explore and list triggers that motivate them to use drugs or alcohol so that they can avoid situations which could make relapse more likely and develop strategies for dealing with triggers.
Drug and alcohol treatment centers FAQ
What is rehabilitation treatment?

Rehabilitation treatment is a process to treat addiction to substances such as alcohol, prescription drugs or street drugs so that a person can lead a healthier lifestyle. Rehabilitation may include counseling, medication and other forms of therapy. It lasts from days to months and can take place in an inpatient or outpatient setting.
Does Medicaid pay for rehabilitation?

Medicaid coverage for rehabilitation varies by state. The best way to find out if Medicaid pays for rehabilitation where you live is to contact your state Medicaid agency.
What's the difference between inpatient and residential treatment?

They may sound similar, but inpatient treatment is not the same as residential treatment:

Inpatient treatment includes 24/7 care in a secure facility, such as a hospital. It's good for those who need regular monitoring for their safety. Stays in inpatient centers are short-term and typically last from a few days to a week.
Residential treatment includes lighter monitoring in a less restrictive, more homelike environment. Stays in residential settings last for several months to a year.
What causes dual diagnosis?

Dual diagnosis refers to someone experiencing both a substance use disorder and a mental illness. According to the federal Substance Abuse and Mental Health Services Administration, more than 3 million U.S. adults have a co-occurring serious mental illness and substance use disorder. Additionally, about 358,000 adolescents aged 12 to 17 had a co-occurring substance use disorder and major depressive episodes.
What is a dual diagnosis program?

In a dual diagnosis program, an individual receives treatment for substance addiction and mental illness. Treatment differs for everyone but can include detoxification, therapy and medication, often in an inpatient or residential setting. Some people with a dual diagnosis may be able to complete rehab as an outpatient.
Does insurance pay for rehabilitation?

Yes, insurance plans often pay for treatment for rehabilitation. Plans differ, however, in what types of treatment are covered, how much treatment is covered and the amount you are required to pay out of pocket. The best way to find out about your coverage is to call your insurance provider and ask for specifics.
Thank you, you have successfully subscribed to our newsletter!
Drug and alcohol rehab center reviews

Recovery Centers of America offers in- and out-patient recovery therapy for people with heroin, opioid and alcohol addictions and those with mental illnesses. RCA also treats cocaine addiction. It has centers in Delaware, Massachusetts, Maryland, New Jersey and Pennsylvania.
Read more about Recovery Centers of America

Elevate Addiction Services is a holistic drug and alcohol rehabilitation center located in Santa Cruz county, California. It was founded in 1990 and focuses on treating each client with individual, specialized attention.
Read more about Elevate Addiction Services

Detox of South Florida offers drug detox programs, outpatient therapies and addiction counseling with 24/7 care. Located in Okeechobee, the Detox center takes a holistic approach to health and well-being, treating patients for both the physical and mental illnesses associated with addiction.
Read more about Detox of South Florida

Sober College is a rehabilitation facility that helps young adults recover from addiction and trains addiction professionals from around the country through their School of Addiction Studies. They have separate rehabilitation programs for men and women, and they are located in California.
Read more about Sober College

Seasons in Malibu is an addiction treatment center in Malibu, California. They have helped people and their families from around the world with all types of addictions. The facility is known for their cutting edge treatments and programs.
Read more about Seasons in Malibu

Serenity Malibu is a rehabilitation facility that treats alcoholism and various addictions as well as their co-occurring disorders. It pulls from multiple approaches to offer people from any background customized treatment that follows the 13 principles prescribed by the National Institute on Drug Abuse.
Read more about Serenity Malibu

Beachway Therapy Center offers a holistic approach to drug and alcohol rehabilitation in a luxury setting. They customize programs to meet the unique needs of each individual patient, and they have locations in Florida, Georgia, Minnesota, New Jersey, New York, Ohio and Pennsylvania.
Read more about Beachway Therapy Center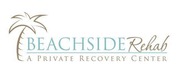 Beachside Rehab is a private rehabilitation facility that is located on the tropical Hutchinson Island in south Florida. They provide treatment services for drug and alcohol abuse, and their location, surrounded by state parks and preserves, helps patients feel at ease during their treatment period.
Read more about Beachside Rehab

Suncoast Rehabilitation Center offers detox and residential rehabilitation services for drug and alcohol users.
Focuses on treating causes: Suncoast offers psychotherapy and medical treatment to ensure that treatment addresses all physical and mental issues related to addiction.
No specific length: Patients' programs are individualized. Rather than having to leave after 30 days, patients stay until their treatment providers feel they are ready to move on.
Holistic and alternative therapies: Patients are exposed to yoga and other holistic therapies rather than being treated solely with prescription medications and traditional psychotherapy.
No sober-living facility or outpatient treatment: Patients do not have access to services to help them stay sober after leaving rehab.
No specialized services: People who have special needs because of their age or other factors don't get services specifically for them.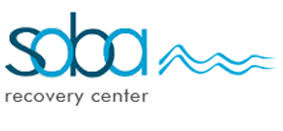 SOBA is a Malibu, California-based recovery center that focuses on the neurobiological causes of addiction. Patients are educated in diet, exercise and nutrition.
Staff has excellent credentials: The majority of staff comes from well-known medical centers such as Johns Hopkins, UCLA Medicine and Cedars-Sinai, where they have specialized in addiction treatment.
Offers programs for friends and family: People close to patients can learn about addiction and how best to support their loved ones, which may help reduce the risk of relapse.
Holistic treatment plans: Programs focus on improving addiction-related biological problems such as chemical imbalances in the brain; treatments often involve alternative modalities such as making changes in diet and exercise.
Time-limited program: This program lasts 90 days, which may not be enough for some clients.
One location: Program participants must travel to Malibu, California, which is an exclusive, high-class area; thus, travel expenses and the cost of the program itself may be higher than at other centers.

Passages Malibu prides itself on its philosophy and treatment record. It rejects the idea that substance abuse is a disease in favor of believing the problem has specific causes that must be addressed to permanently end addiction.
Professional treatment team: Patients meet with a team of psychotherapists and medical doctors to create a treatment plan, monitor progress and support success.
Offers help for prescription drug addiction: Passages Malibu offers a program specifically for people addicted to prescription drugs in acknowledgment of the severity of this type of addiction.
Holistic program: Patients are exposed to alternative treatment modalities.
Program costs: Passages Malibu is a luxury rehab center; treatment may be beyond many people's budgets.
No 12-step programs: This center's philosophy is at odds with the 12-step philosophy, so self-help groups are not offered.

The Betty Ford Center is one of the best-known drug and alcohol rehabilitation centers in the United States. It is named for former President Gerald Ford's wife, who struggled with alcoholism.
Several programs for specific groups: Programs are available for young adults and for medical professionals who have addiction issues in addition to general treatment programs.
Program for gays and lesbians: Betty Ford is one of the few centers that offers a specific program for non-heterosexual individuals.
Comprehensive aftercare options: There are sober living facilities and outpatient treatment programs.
Programs are gender specific: Women and men attend separate programs, which may be uncomfortable for people whose gender identity doesn't match their biological sex.
Most therapy is done in groups: Individual counseling sessions are available only if staff refers a patient.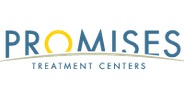 Promises offers a variety of treatment programs in the Southwestern United States for people struggling with drug and alcohol addiction. It offers individualized treatment based on patient needs.
Lots of specialized programs: Promises offers several programs for members of various groups, including programs for young people and their families.
Offers dual-diagnosis care: People with mental illnesses in addition to substance use disorders have the opportunity to get the treatment they need.
Offers alternative and traditional treatment: Patients can try a variety of treatments to overcome their addictions.
Limited number of locations: Promises is not available in all states; some patients may have to travel long distances to get treatment.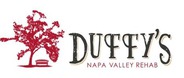 Duffy's is a Northern California rehab center whose founder was an alcoholic and wanted to help others overcome substance abuse problems. Today, it is run by the founder's grandchildren and treats a variety of substance abuse disorders.
Focuses on education: Clients learn life skills such as healthy conflict resolution, discover their triggers through one-on-one counseling and develop strategies to stay sober.
12-step focus: This center closely follows the 12-step philosophy, so Alcoholics Anonymous and its principles are a big part of the program.
Offers both physical and mental recovery: The program provides clients with nutrition, exercise and rest to promote physical health as well as psychotherapy and group support to promote mental health.
No differentiated programs: There are no specific programs for members of particular groups or people who struggle with particular substances.
Time-limited programs: Programs offer support for only 30 or 90 days before requiring patients to move on from residential rehab to sober living or outpatient treatment.

Cliffside Malibu is a modern drug rehabilitation facility located in one of Southern California's most prestigious and peaceful areas. It uses the latest techniques to try to help people recover permanently from drug and alcohol addictions.
Focuses on pain and trauma as underlying causes: Rather than just focusing on stopping the substance use, Cliffside Malibu focuses on healing the pain underlying the need to use.
Believes recovery can be permanent: While many rehab centers might view alcohol and drug use as a lifelong disease, Cliffside Malibu sees this disorder as treatable; it focuses on providing skills for permanent recovery.
Offers sober living: Consumers who have completed their rehabilitation program can live in a sober living facility where they and other recovering addicts can maintain sobriety and learn how to contribute to a communal living situation.
Offers a guarantee: If a client relapses within a year of completing treatment, they can repeat the treatment for free.
Uses holistic therapies: This facility focuses on healing clients' physical, mental and emotional problems so that they can live productive lives.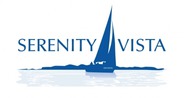 Serenity Vista offers industry leading private rehabilitation facilities for those battling addiction. Creating individualized treatment plans based on the internationally recognized Minnesota Model, their addiction rehabilitation services are among the best.
Affordable: Private rehab facilities often come with price tags that make them out of reach for most people, but Serenity Vista has affordable packages that can work for almost any annual income level.
Holistic approach: By combining a disease-centric approach to addiction with a 12-step program in a very private setting, Serenity Vista gives those struggling with addiction a strong foundation on which to build.
Extended stay options: Where many rehab facilities have patients in and out within a week, Serenity Vista offers a 90-day program that helps patients develop the skills they need to stay sober in daily life.
Rehab vacation: Patients at Serenity Vista enjoy an experience that is almost a vacation. They get the treatment services they need in Panama - a beautiful tropical setting.
Fly free: In addition to their affordable pricing options, Serenity Vista also offers a free return airfare package with their 90-day rehabilitation package.

Retorno International Rehab is described as the world's largest Jewish rehabilitation center. Located in Givat Shemesh, Israel, the facility offers both inpatient and outpatient services to meet the needs of its clients. Treatment periods are based on different factors, these include that women can stay anywhere between 7 to 9 months, men are able to stay between 6 to 7 months, youth can stay 19 months and they also offer a 3 month detox.
Read more about Retorno International Rehab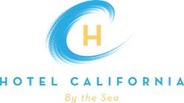 Hotel California by the Sea is an addiction recovery facility that provides a range of treatment options in Newport Beach, California. The staff includes therapists, medical doctors and nutrition specialists who create individualized treatment plans for each patient. The facility accepts several types of health insurance, including coverage from Aetna, Cigna, ComPsych and Blue Cross Blue Shield.
Detox: Detoxification at Hotel California by the Sea makes it possible for patients to eliminate harmful chemicals from their bodies so they are ready for treatment plans.
Residential treatment: Residential treatment at Hotel California by the Sea combines the 12-step method with counseling, nutritious foods and group support.
Family program: Since addiction affects more than just the patient, Hotel California by the Sea offers a three-day Family Program once per month.
Men and women accepted: Hotel California by the Sea uses unique recovery programs to meet the needs of both male and female patients.
Continuing care: Recovery is a process that takes time, and Hotel California by the Sea provides outpatient services, sober companions, alumni support and monitoring to help patients remain sober after leaving the facility.
Compare Top Drug and Alcohol Treatment Centers

Read 150 Reviews

Treatment centers are available across the U.S. The facility guarantees that you will stay sober after their 90-day inpatient program. Otherwise, you can come back for a complimentary 30-day inpatient stay.

Chat with a ConsumerAffairs decision guide

Live agent
Read Author Review

The Betty Ford Center is a drug and alcohol rehabilitation center that was founded in 1982. The center has 13 locations across the United States, and they treat both youth and adults who struggle with addiction.

Chat with a ConsumerAffairs decision guide

Live agent
Read Author Review

Cliffside Malibu is a rehabilitation center located in Malibu, California. The oceanside center offers a staff of doctors, nurses and therapists to guide substance abusers through the recovery process.

Chat with a ConsumerAffairs decision guide

Live agent
Read Author Review

Located in the Napa Valley, Duffy's Drug & Alcohol Rehab is a drug and alcohol rehabilitation center that offers 30, 60 and 90 day programs. The center is dedicated to treating a range of addictions, and offers family support.

Chat with a ConsumerAffairs decision guide

Live agent
Read Author Review

Since 1984, Hotel California By The Sea has provided individualized substance abuse treatment for men, women and young adults. They are located in a safe environment in Newport Beach, California.

Chat with a ConsumerAffairs decision guide

Live agent
Read Author Review

Passages Malibu is one of the world's leading luxury holistic rehabilitation centers. The company has two locations in Malibu and Ventura, California.

Chat with a ConsumerAffairs decision guide

Live agent
Read Author Review

Promises Treatment Centers is a group of rehabilitation centers dedicated to treating people who have abused cocaine, marijuana, alcohol and other drugs. The company has locations in Malibu, West Los Angeles and Austin.

Chat with a ConsumerAffairs decision guide

Live agent
Read Author Review

Serenity Vista is a holistic luxury drug and alcohol rehabilitation center. The company offers programs of 30, 45, 60 and 90 days. Its center is located in Panama City, Panama.

Chat with a ConsumerAffairs decision guide

Live agent
Read Author Review

SOBA Recovery Center is a rehabilitation center located in Malibu, California. The company offers holistic therapies to help people overcome drug and alcohol addiction.

Chat with a ConsumerAffairs decision guide

Live agent
Read Author Review

Suncoast Rehabilitation Center is a rehabilitation center located in Spring Hill, Florida. The company is dedicated to rehabilitating those addicted to drugs and alcohol, working with both youth and adults.

Chat with a ConsumerAffairs decision guide

Live agent
Disclaimer
Information in this guide is general in nature and is intended for informational purposes only; it is not legal, health, investment or tax advice. ConsumerAffairs.com makes no representation as to the accuracy of the information provided and assumes no liability for any damages or loss arising from its use.
Comparing
×
You're signed up
We'll start sending you the news you need delivered straight to you. We value your privacy. Unsubscribe easily.