Health News
While the program has been on pause since May, officials are reinstating it just ahead of cold and flu season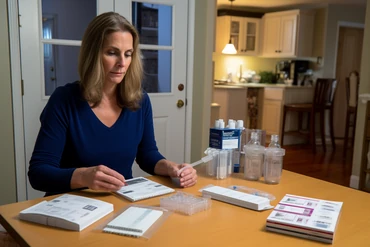 By

Kristen Dalli
Starting on Monday, September 25, consumers will once again be able to order four free COVID-19 test kits. 
The program for free tests ended back in May of this year when the virus was officially no longer considered to be a public health emergency and the supply of tests was running low.
Now, the Biden Administration has invested $600 million in a dozen different test manufacturers across the United States, and the program will officially reopen on September 25. 
"Manufac...