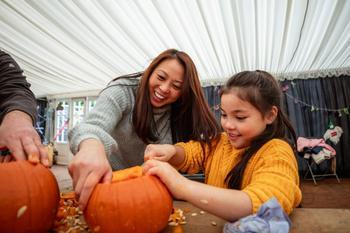 The agency says there are safer activities that consumers should try this year
Due to the ongoing COVID-19 pandemic, the U.S. Centers for Disease Control and Prevention (CDC) is recommending that Americans avoid Halloween celebrations that involve in-person interactions this year.
The agency says traditional in-person Halloween festivities -- like having an indoor costume party, going to a haunted house, or giving out candy to trick-or-treaters going door-to-door -- should be avoided this year to prevent the spread of COVID-19. 
"Many traditional Ha...