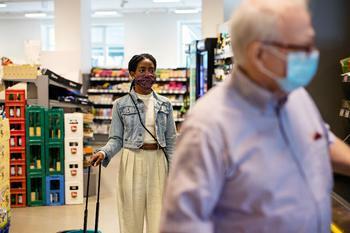 The health agency cites new evidence in reversing its guidance
The Centers for Disease Control and Prevention (CDC) is changing its guidance on masks for people who are fully vaccinated. The agency said it now believes some vaccinated people should wear masks when in indoor public spaces like supermarkets.
The agency issued guidance in May that said fully vaccinated people did not need to mask up. The move caught many businesses off guard, but most quickly adopted that policy.
Just last week, the CDC said it had no plans to revise it...