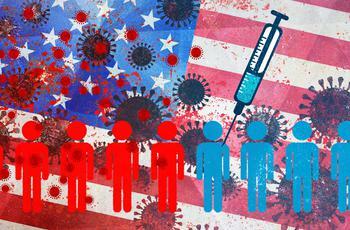 Moderna CEO sees pandemic ending next year
Coronavirus‌ ‌(COVID-19)‌ ‌tally‌ ‌as‌ ‌‌compiled‌‌ ‌by‌ ‌Johns‌ ‌Hopkins‌ ‌University.‌ ‌(previous‌ ‌numbers‌ ‌in‌ ‌parentheses)‌.
Total‌ ‌U.S.‌ ‌confirmed‌ ‌cases:‌ 42,680,809 (42,553,299)‌
Total‌ ‌U.S.‌ ‌deaths:‌ 684,428 (681,259)
Total‌ ‌global‌ ‌cases:‌ 230,754,396 (230,242,861)
Total‌ ‌global‌ ‌deaths:‌ 4,731,348 (4,721,803)‌
A panel of experts advising the Centers for Disease Control and Prevention (CDC) has overruled a similar group advising the U.S. Food and Drug Ad...