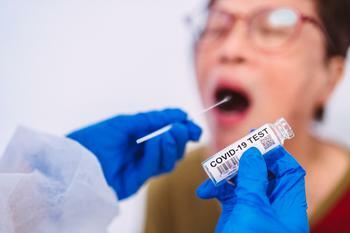 If you still have tests on the shelf, it pays to check the expiration date
COVID-19 may have disappeared from the headlines but the coronavirus hasn't gone away. In fact, with the start of cold weather and holiday gatherings, it appears to be making a comeback.
That may be one of the reasons that the U.S. Postal Service is resuming free delivery of COVID-19 tests to Americans who request them. 
Residential households can order one set of four free at-home tests from USPS.com. Here's the order form.
Orders of free tests are limited to one order pe...