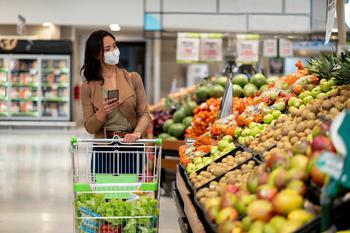 The grocery store chain has updated its mask policy to align with CDC guidance
Wegmans is asking all customers to wear masks inside its stores, regardless of whether or not they're vaccinated. The grocery store chain made the announcement on its social media accounts on Tuesday, a day after the CDC issued new mask guidance intended to help curb the spread of the Delta variant. 
"Effective immediately: After reviewing the updated guidance from the CDC & state & local health departments, we strongly encourage all customers, regardless of vaccination ...