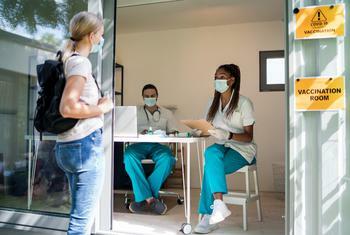 Officials say the incentive would help curb the spread of the Delta variant
President Biden is urging states to give newly vaccinated people $100 as "an extra incentive" to boost vaccination rates.
In an announcement on Thursday afternoon, the Treasury Department said the action would help curb the spread of the highly contagious Delta variant. The funds would be pulled from the $1.9 trillion American Rescue Plan.
"Treasury stands ready to give technical assistance to state and local governments so that they may use the funds effectively to suppo...