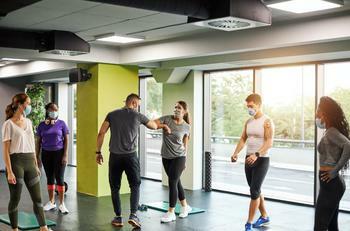 Health officials say heavy breathing during intense physical activity facilitates the spread of the virus
Health officials say mask-wearing is especially important when taking part in indoor group exercise in places like gyms. 
In new reports released Wednesday, the Centers for Disease Control and Prevention (CDC) said that COVID-19 outbreaks over the summer have now been linked to exercise facilities in Chicago and Honolulu. 
In the Chicago facility, 60 percent of people who attended in-person fitness classes between August 24 and September 1 tested positive for the virus. T...