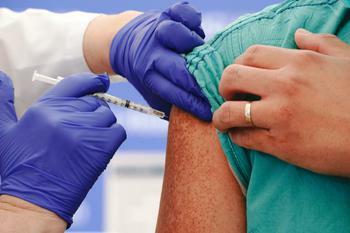 'We did not take this decision lightly,' company officials said
Tyson Foods announced Tuesday that it will require its 120,000 U.S. workers to be fully vaccinated this year. 
At present, less than half of the company's employees (about 56,000) have been vaccinated. To raise that number, the company is mandating vaccinations and will pay workers a $200 bonus after they have been vaccinated. 
Office workers have a deadline of October 1 to be fully vaccinated, and all other team members have until November 1. Tyson officials said excepti...