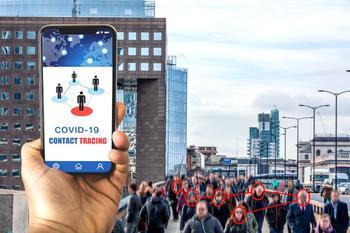 'We're still knee-deep in this,' said Dr. Fauci
Due to the sudden spike in COVID-19 cases across the nation, contact tracing may no longer be possible in the South and Southwest of the United States. That's according to Dr. Peter Hotez, dean of tropical medicine at Baylor College of Medicine. 
In an interview with CNN's Anderson Cooper on Monday, Hotez said cases are rising so rapidly that "we cannot even do contact tracing anymore." 
Contact tracing was initially thought to be one of the most crucial ways of controlli...