Best Vacuum Cleaner Brands
Manual vacuum cleaners were first developed in the mid-1800s, and the first motorized ones were manufactured at the beginning of the 20th century. Contemporary manufacturers offer designs to meet residential and commercial needs, and companies invest billions of dollars to create unique features that make cleaning easier.
Vacuum cleaner models and types can be used for general cleaning, or they may be designed for a specific type of cleaning. Attachments and other accessories, like extension wands, blind attachments and hard floor brushes, also make vacuum cleaners more versatile.

Compare Top Vacuum Cleaner Reviews

Dyson Vacuums
Read 848 Reviews

Dyson vacuums provide a thorough but stylish clean with cyclone technology to trap dust and dirt. Dyson's versatile vacuum styles - upright, cordless and canister - feature the unique Dyson ball technology backed by a warranty.

Shark Vacuums
Read 542 Reviews

Shark manufactures a wide variety of vacuums, including robotic, upright, canister, cordless and ultra-light vacuum cleaners. Products are available at major retailers, like Walmart and Best Buy, and online at Shark's website.

Kirby Vacuum Cleaners
Read 1,798 Reviews

The Kirby Avalir vacuum system provides you with a reliable home cleaning system that has been trusted for more than 100 years. Kirby offers one system that combines the abilities of 12 separate machines for whole-home cleaning.

Hoover Vacuum Cleaners
Read 378 Reviews

Whether you're looking for a lightweight cordless vacuum or a powerful deep-cleaning carpet cleaner, Hoover has the cleaning technology right for your home. Choose from a variety of styles and prices to fit your needs and budget.

Bissell Vacuums and Carpet Cleaners
Read 71 Reviews

Bissell makes canister, upright, handheld, stick and robotic vacuum cleaners as well as carpet cleaners and steam mops. Several vacuums have pet accessories to help you clean. Products are available at major retailers and online.

Rainbow Vacuum
Read 377 Reviews

Rainbow Cleaning Systems are certified allergy and asthma-friendly due to their deeper cleaning power. The unique two-stage water filtration system traps dust and odors with water, and comes complete with connect attachments.

Dirt Devil Vacuum Cleaners
Read 124 Reviews

No matter your home cleaning needs, Dirt Devil has them covered, from mopping, steaming, vacuuming and dusting. A wide variety of styles and models will provide whole-home cleaning in their signature red style.

Miele Vacuum Cleaners
Read 32 Reviews

Miele manufactures canister, bagless, stick, upright and robotic vacuum cleaners. Prices range from about $200 to $1,500. You can buy them online on the company's website or at specialized retailers around the world.

Kenmore Vacuums
Read 57 Reviews

The trusted appliance brand Kenmore creates dirt-busting, allergen-exterminating upright and canister vacuum cleaners for every budget, featuring a unique 3D inducer motor that delivers more power so your home has less dirt.

iRobot
Read 103 Reviews

In the world where home cleaning meets tech, iRobot's latest Roomba vacuum debuts exclusive AeroForce technology with a balance of debris extraction and suction. Their other robots include Braava mops and Mirra pool cleaners.
Thank you, you have successfully subscribed to our newsletter!
We value your privacy. Unsubscribe easily.
What features matter most?
Filters
Most vacuums use filters to capture dirt, dust and other types of debris. There are several types of filters that vacuum manufacturers can use, and each offers its own benefits.
HEPA: People concerned about reducing allergens in their homes may want to consider buying vacuum cleaners that use HEPA (High Efficiency Particulate Air) filters. HEPA filters must remove at least 99.7 percent of particles measuring 0.3 microns in size.
Paper: Some vacuums use paper filters to remove debris over three microns in size. Paper bag filters with polypropylene liners are often more efficient at removing small particles. Paper filters are disposable.
Cartridge: Cartridge filters catch large particles, but may miss extremely small particles that cause some allergies. Owners can clean the cartridges to extend life, but they are ultimately disposable. They are commonly found in handheld vacuums.
ULPA: ULPA (Ultra-low Particulate Air) filters are similar to HEPA designs. They are designed to capture extremely small particles. Most ULPA filters, however, have shorter lifespans than HEPA filters.
Filterless: A small selection of vacuums have filterless systems that do not require replacement. These tend to have higher prices, but they may fit the needs of people who want highly efficient vacuums.
Attachments
Attachments can add to the versatility of a vacuum cleaner. Some companies include attachments with their vacuums, while others sell them independently.
Brush attachment: This attachment is also called a dusting brush. It has soft bristles that can remove dust without harming delicate surfaces.
Stair attachment: A stair attachment is a handheld tool that makes it possible for upright vacuums to clean narrow stairs.
Crevice tool: Vacuuming crevices is often difficult, even for cleaners that have detachable hoses. The crevice tool provides a smaller head that can reach narrow spaces.
Extension wand: An extension wand is a useful tool for cleaning hard-to-reach places like ceiling corners. They can also reach behind appliances to remove accumulated dust.
Upholstery brush: Not to be outdone by the vacuum brush, the upholstery brush is specifically designed to help you get stains and spills out of your upholstery. This should be your go-to attachment when you need to rub soap or cleaner into your upholstery or carpet.
Hard floor brush: The hard floor brush will be wider and flatter than the vacuum or upholstery brush, making it perfect for vacuuming up crumbs and dust on hard surfaces like tile or hardwood.
Blind attachments: There are two types of blind attachments: mini and vertical. They basically look and function the same way, by vacuuming your blinds thanks to their slotted function, but the slots on the mini blind attachment are smaller than those on the vertical blind attachment.
Ceiling fan attachment: You don't need to take your ladder out every time you dust anymore with the handy ceiling fan attachment. This one is pretty easy to spot with its long tube that has bristles at the end.
Designs
Engineers have built several designs that make vacuum cleaners useful in specific circumstances. Each design has its own pros and cons, so it is important for consumers to weigh their options when choosing a vacuum that matches all their needs.
Upright designs: The most common types of vacuums are upright. Upright vacuums have self-contained designs, and usually offer the most suction.
Canister designs: Canister vacuums have two main pieces. The canister contains a motor that provides suction, while the head offers a convenient way to clean surfaces.
Handheld designs: This small, portable design is an efficient option for cleaning small messes.
Stick designs: Stick vacuums are similar to upright designs, but typically weigh less and offer less suction.
Noise
Vacuum cleaners can make a lot of noise while doing their jobs. Most of the noise comes from the motor and strong suction. There are other features, however, that may increase or decrease the amount of noise created by a vacuum cleaner.
Grinding: Grinding noises are often caused by poorly constructed motors. The noise may also come from worn bearings or poor lubrication.
Whistling: Most whistling noises are caused by small gaps in the vacuum hose. Manufacturers can usually prevent these noises by making hoses that fit tightly.
Rattling: Rattling noises are not usually present in new vacuum cleaners, as they are typically caused by hard objects (like pebbles) that have gotten sucked into the machine.
Cost
There is a lot of diversity in vacuum cleaner prices. While some vacuums cost less than 50 dollars, others can cost thousands of dollars. There are several factors that can affect a vacuum's price.
Technology: New technologies, such as laser navigation and filterless systems, often cost more than designs that have been used for several years.
Materials: High-quality materials can quickly raise the cost of a vacuum cleaner. Those with the highest prices are often made from strong plastics and metals.
Accessories: Many companies include basic accessories with their vacuums. The range of accessories sold with the vacuum can potentially raise the price of the machine.
Robotics
A small number of companies build robotic vacuums that clean without much oversight from owners. Various technologies make them more effective.
Self-charging: Robotic vacuums that do not have cords. This design lets them roam free. Self-charging vacuums will return to their docking stations when their power starts to run low.
Navigation: Navigation features instruct robotic vacuums so they can traverse entire floors without missing areas. Some navigation technologies, however, work better than others.
Scheduling: Robotic vacuums typically have small computers in them. Several companies give owners access to their vacuum computers so they can set cleaning schedules. This helps ensure that floors get cleaned regularly, even when owners aren't home.
Fall prevention: Robots without fall prevention sensors may unintentionally fall down stairs. This feature helps them recognize changes in height to prevent damage.
What are different types of vacuums?
Upright vacuum cleaner
Upright vacuums are some of the most popular options for cleaning residential spaces. They usually have self-contained designs that make it convenient for owners to clean large areas. Many also come with attachments that make them useful for cleaning other types of surfaces. They tend to have the strongest motors and provide the strongest suction.
Canister vacuum cleaner
A canister vacuum has a wand attached to a separate canister that contains the motor. They are usually lighter than upright models, but some owners may find them more difficult to move from room to room. However, the design can make them more useful for cleaning stairs and some hard-to-reach areas.
Handheld vacuum cleaner
Handheld vacuum cleaners have small, portable designs that make them useful for cleaning awkward surfaces such as stairs and vehicle interiors. Most handheld cleaners use filters that cannot capture the smallest particles. While they do not offer as much suction or filtration as upright and canister vacuums, they are good options for cleaning small messes.
Stick vacuum cleaner
Stick vacuum cleaners combine the benefits of upright and portable designs. They are extremely lightweight, making them easy for people to clean entire houses without tiring. Most models, however, have smaller motors that cannot offer as much suction as upright vacuums. Still, they are convenient options for cleaning small apartments and light messes without much fuss.
Who's it for?
Homeowners
Owning a quality vacuum can help homeowners keep their floors in good condition. Cleaning regularly can improve a carpet's longevity, thus reducing lifelong costs. Regular cleaning can also remove allergens from homes, making the air healthier and less likely to cause breathing problems.
Renters
People who rent residential spaces need to keep floors clean to avoid the cost of professional cleaning or replacement. Regular cleaning should also help them get their deposits back when their leases expire and they decide to move.
Landlords
Cleaning rental properties can make them more appealing to potential tenants. Landlords should look for vacuums that offer enough power and versatility to clean a wide range of surfaces.
Drivers
This group of consumers can use vacuums to keep their vehicles clean. People who own vehicles often look for vacuums that include hoses and attachments specifically designed for cleaning small crevices and upholstery. Vacuums designed for cleaning vehicles can extend the interior's life and provide a healthier environment.
Company reviews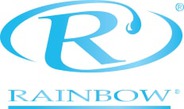 Rainbow vacuums are manufactured by Rexair LLC, an American company founded in 1932. Rexair rebranded its vacuums as Rainbow in the 1950s and continues to use the name.
Read More

The Kirby Company is a division of the Scott Fetzer Company, which was founded in 1914. It is named after Jim Kirby, who designed the company's early vacuum cleaners.
Read More

Dyson is a British company with more than 5,000 employees around the world. It was founded by engineer James Dyson in 1993.
Read More

Dirt Devil is an American company that makes floor care products. It specializes in vacuum cleaners for small apartments and large houses.
Read More

Kenmore is a home appliance brand that has been manufacturing vacuum cleaners since 1932. It is controlled by Sears, which also sells the products.
Read More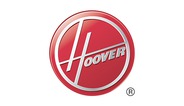 Hoover is a large manufacturing company that has been making vacuum cleaners since 1908. The American segment of the company was owned by the Whirlpool Corporation until 2006.
Read More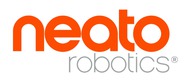 Neato Robotics is a California company that designs robotic vacuum cleaners. The company designs its products in Newark and uses a manufacturer in China.
Mobile connectivity: Owners can use smartphone apps to control Neato Robotics vacuums.
Turbo mode: Quick, thorough cleaning is available with Turbo Mode.
Daily cleaning: Owners can program Neato Robotics vacuums to clean their homes on daily schedules.
Automatic charging: The robotic vacuum returns to its docking station to recharge after cleaning.
LaserSmart navigation: Neato uses laser technology to map floor plans and clean methodically.
Best for: Homeowners and renters who want to quickly clean their floors should like Neato Robotics vacuums.

iRobot is an American robotics manufacturer founded in 1990. The Roomba is one of several autonomous cleaners made by the company.
Read More

Oreck is an American vacuum manufacturer founded in 1923. It currently manufactures products in China and finishes most assemblies in the U.S.
Read More

Electrolux is a Swedish company noted as the world's second-largest appliance maker. It also uses the name Eureka as its vacuum brand.
Read More
Compare Top Vacuum Cleaner Reviews

Oreck Vacuums
Read 65 Reviews

Oreck vacuum cleaners include lightweight, upright, handheld and power team combo models to fit each home's cleaning needs. Choose from several different styles and colors to suit your home's design and needs.

Thane Vacuum
Read 8 Reviews

For more than a decade, Thane has offered authentic brands at competitive prices with fast shipping and handling. Backed by a 30-day guarantee, Thane products are known for their versatility and innovative design.

Neato Robotics
Read Expert Review

Step into the future of home cleaning with Neato Robotics's Wi-Fi enabled robot vacuum, featuring cleaning from your cell phone's app, a Turbo mode for maximum pickup, a high-capacity battery and LaserSmart Mapping and Navigation.

Electrolux Vacuum Cleaners
Read 58 Reviews
Out of Business

From classic canister vacuum models to the versatile UltraCollection, Electrolux hosts an array of vacuums to suit every home's needs. Electrolux also offers air cleaners, accessories and support on how to maintain your machine.
Disclaimer
Information in this guide is general in nature and is intended for informational purposes only; it is not legal, health, investment or tax advice. ConsumerAffairs.com makes no representation as to the accuracy of the information provided and assumes no liability for any damages or loss arising from its use.
Thank you
Keep an eye on your inbox, the latest consumer news is on its way!