Dirt Devil Vacuum Cleaners
Consumer Complaints and Reviews

My experience is similar to Chun of Oak Park and then some. I followed their instructions by charging the vacuum for 24 hours and then I had to call them back for the 2nd time waiting 20 minutes on hold to have them listen while the battery wound down. They agreed and said that they would send out a new Dirt Devil. I waited two weeks, no vacuum. I called and waited again to be told that I didn't send in my receipt. I emailed the receipt to the CS rep while I was still on the phone with her. She told me the vacuum would be expedited and I would receive it in a week. Three weeks later, no vacuum, so I called again. The rep kept telling me I needed another sticker off the vacuum which I had sent in with the receipt the last time. By this time I had lost it and asked for a supervisor, which didn't happen. I then hung up and dumped the vacuum in the trash where it belongs. Don't buy anything from this company.

I was on hold for over 18 minutes... then the rep puts me on hold again for 4 minutes after I told her my Dirt Devil won't turn on. She then started rambling off a business address and phone number for a repair shop. Since I received the vacuum as a Christmas gift 11 months ago and registered the UNIT in January 2016, I thought for sure I would send this one back to them and they would send me a new or repaired one. Boy was I wrong! Not only do they use a third-party repair shop for issues such as mine, they need the receipt! I am unable to get a gift receipt from the store where it was bought because the person who bought it used cash and no longer has the receipt. Who would? Oh I am out of luck. Bad service, bad policy-makers.

I purchased this red stick cordless vacuum one year ago and the battery stopped charging after approximately 6 months. I recently called Dirt Devil. First I got a recording stating to call back during regular business hours... it was during regular business hours! Next I called the corporate office and was transferred to customer service. Without asking when I made the purchase I was told it was out of warranty. I was further told the unit had a one-year warranty starting from the date of manufacture and since it was manufacture in 2014... it was out of warranty before I even purchased it. That was pretty lousy and unethical in my eyes.
They offered to give me a small discount if I wanted to purchase another Dirt Devil product. Why would I waste my money on a company that only cares about themselves? I believe the consumer is getting a raw deal. Apparently there are many similar complaints about this company on the web. I just wanted someone to know.

Dirt Devil is way overrated. Poor products, customer service and warranty support. The product My Extreme Power 15.6v Cordless worked well only for 2 to 3 months, and I hardly used in that period. It then starts to lose power and holds less and less charge. The charging light doesn't come on despite it is almost dead. I had to unplug the power adapter, then it would turn on. In short, the situation gets worse and worse. It is less than 6 months old.
The Customer Service I called and was put to listening to music for 20 min. before someone determine it is under warranty. She told me I have to put it back into the cradle and let it charge for 24 hours and call back the next day. I told her I did that many, many times already and it doesn't make sense to make me do that again. Her reply was that she understands, that's the company policy and she just works there. I can't believe we still have company with rigidity like this. It doesn't do me or Dirt Devil any good, it is waste of time to both sides. Dirt Devil had reached its peak, and it is in its process of dying off.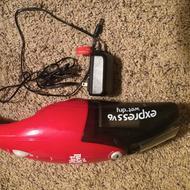 Dirt Devil Express V6 wet-dry hand vac dysfunctional product! I purchased this hand vac about 4 months ago. It worked well the first few months but then held less and less of a charge. It would barely recharge for use. I followed instructions on the Dirt Devil site about unplugging the charger, waiting, and then recharging, etc. It still would not charge at all nor run. I filled out a form online on their site for problems. They responded that they would offer me a discount if I purchased a new unit. I am angry and discouraged that I trusted the Dirt Devil name and now have no usable hand vac.
How do I know I can trust these reviews about Dirt Devil?
639,780 reviews on ConsumerAffairs are verified.
We require contact information to ensure our reviewers are real.
We use intelligent software that helps us maintain the integrity of reviews.
Our moderators read all reviews to verify quality and helpfulness.
For more information about reviews on ConsumerAffairs.com please visit our FAQ.

Recently bought Dirt Devil... love the look of it... I only wish it would work. Have had it about 3 months - I guess it was a bad deal and I have lost money. I am quite old and find it would be difficult to return. As it is brand new and used only once unsuccessfully I have given up hope.

Overall I'm pleased with the Dirt Devil Featherlite Cyclonic. I like the reusable canister and filters. Plus the cord retracts completely within the vacuum. Great for vacuuming out a car or hard to reach areas, everything in a compact, lightweight, easy to use package. What could be improved are the 'wands'. The universal one that comes with it is terrible. Go to a vacuum store or Amazon and buy a couple of dedicated brushes, and they fit the extension tube perfectly, and work much better.
I've noticed the 'motor cuts off' complaint on the website. Mine did the same... but I chalked this up to "User Error". Get out the manual, and Clean the Filters! There is a gross debris filter, (hint: the big grey thing in the canister); a fine 'circular filter' (hint: inside the big grey thing); and finally, a trap door at the back with an exhaust filter. The Circular Filter was completely impacted, and clogged with dust, to the point that I had to 'dig' it out with a blunt instrument and wash it. The one in the back wasn't too bad. After DRYING COMPLETELY (Manual recommends 24 hours as water will ruin the motor), I put them back in, and the vacuum worked as new!
These small vacuum motors seem to run hot, and must be totally dependent on the air circulation from 'nozzle to exhaust' for their cooling. The clogged filters prevented the air circulation. When mine cut out it was most likely some sort of 'heat overload switch' to protect the motor. Clean the filters and try it again, you may be surprised at how well it works again.

I will never buy a Dirt Devil vacuum again. This last one lasted only a year and a half. I live on disability and can't afford a new one or to repair the one I have. Thanks Dirt Devil.

I am totally done with this brand. I am on my third cleaner. I am tired of breaking belts, power going off after cleaning one room, and dust coming out everywhere. I threw out the first because the motor started smoking and burned out. I failed to keep the receipt. The second one was when I experienced the power going out. Keep in mind that it worked fine for about a month or two. I bought a third one thinking that the second one was dead. That is when I found out the second just started working again. And now today, the third one powers off also (after one room is done). Yes, I clean the filters and then have to wait until the cleaners decide to work again. I have wasted a lot of time and money seeking out the less expensive cleaner. It is now time for me to cut my losses and invest more money into a better cleaner. Goodbye Dirt Devil (you devil you).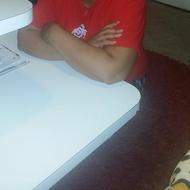 I recently bought a Dirt Devil Vacuum Cleaner from HHgregg around November 2015. And in Jan. 2016 I started having my first problem with it. The belt keeps breaking. You can tell something is melting it & causing it to break. On top of that it powers off if the filter isn't cleaned. Plus only time it picks up is if your vacuuming backwards! How sad! These vacuums are pure junk & I really wouldn't recommend them to anyone! That's really awful. They need to discontinue making Dirt Devil. Don't spend your hard earn money on these vacuums. Not worth a &1.00 if you ask me!

I got Dirt Devil Jaguar Pet in 12/15 & it shuts off after 1 room. I've changed the filter & it still does it. I hate this vacuum!

Dirt Devil Pet Jaquar Upright Vacuum - This machine shuts off by the time I have vacuumed one room. I read all of the complaints about this machine and there seems to be the same issues. I called Dirt Devil and she tells me there is a device in the machine that will make it shut off if it gets overheated. I said "ONE ROOM will overheat the machine." It happens every time it is used. She asked if I cleaned the filter. YES. She said I need to probably replace the filter. I bought this machine March 2015 so it isn't even a year old. I bought a new machine a few days ago, foolishly another Dirt Devil Dynamite II, she tells me the same issue will appear... Overheating if it is used "too much". One room is not too much. When I looked for the serial #, I saw it. "Made in China". There ya go.

Well vacuum has been looked at and been told the engine is gone. There has to be something that can be done. This vacuum I only used maybe 30 times. It's been just 1 yr. I mean maybe 10-15 days over 1 yrs and this is not right... I have tried to call numerous times and get only recording. I NEED ASSISTANCE **... I understand 1 yr warranty and I can see if it were 15 months and on but it has not been over a year by many days. If you pay for over 100 for a vacuum it should last many years as I have with HOOVER and others.

These Dirt Devil Vacuum products are useless, cannot pick anything up and the belts break once a week. The belts are like rubber bands. The worst vacuums ever made. Do not buy.

Bought at Home Depot since it was on sale $30. My last vacuum a bagless Bissel lasted me 10yrs. This one lasted me less than a year. It always overheated and took forever to reset. The filter was clean and vacuum was only days old. Very loud. The lever to the foot up down position broke after 1 week and the belt burnt out before 6 months. I replaced belt. It no longer sucks up. It's now worse in loudness and it shakes? Not worth my $! Seems like it only sucks up when I vacuum backwards. LOL. Don't buy this. Not worth it.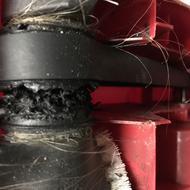 Dirt Devil Featherlite Cyclonic - I could hear a rattling sound inside my vacuum and when I took it apart I noticed the sound was chunks of plastic that had melted off the roller under the belt. Lucky it didn't catch fire. I think I've had it one year but unfortunately I no longer have the receipt so I'm out of luck getting any money back. I won't buy another Dirt Devil!

I carefully followed the directions for assembly. When I got to step three, I could not get the screw in. I tried over and over. Used a different screwdriver, but still did not work. I recruited a friend to help with the assembly. She had no success either. Cannot use the vacuum.

The very first time I used it (on and off about 8 times) the pedal power switch broke off. It's a tiny piece of plastic holding it on and this big pedal. This is so frustrating!!! I just want something that works!!! Really need to clean and the whole device is useless now because of 1 button! They should have designed the plastic thicker and more supportive. Don't they have an R & D department to test weight for a foot and multiple times and angles. I only weigh 135 lbs and pushed on the pedal with my foot where it is supposed to go. Will never buy again and now have to waste time to repair and pay more money to fix it. Very unhappy! Poor, part quality and engineering! Shame on you.

This product seems to be programmed to die after the warranty expires. After the first died, we ordered a second unit because we liked the convenience and size of the vacuum for spot vacuuming. This second unit also died within 4 years but after the warranty expired. According to the company (Royal of Glenwillow Ohio) the charger battery is the problem but this battery is not removable and cannot be replaced. Hence the unit must be replaced every few years. This is a convenient product but very inferior. Will not recommend a Royal product.

I have owned the vacuum cleaner for 2 years. My wife has broken both wheels cleaning the floor. Can you please make the wheels stronger on your upright vacuum? Thank you.

I bought this cleaner last Friday. Spent $170. Difficult to assemble and worrying because parts were flimsy plastic. Extension hose has no suction. It is not clogged because I only tried to use it today. I ran a rod through it three times. Cleaner overheats after cleaning one living room. A waste of money. No wonder Dirt Devil is the cheapest on the market. Save your money and go for a different brand. Customer service impossible to contact. I've been waiting hours for a call back. The grating voice on the recorded message should tell you what this company is like to deal with. Totally useless! Very angry. This senior has just wasted $170 of a low-income pension on a useless article. I was suckered in. Never again!

I was vacuum cleaning a hall rug, and there were things that needed to be picked up by the vacuum cleaner. The first time, the vacuum cleaner didn't pick the things up, and by the third time, I just decided to pick up the stuff off the floor myself, because the vacuum cleaner just doesn't pick up dust, or articles, or anything. I have begun to hate vacuum cleaning because the vacuum cleaners Never pick up the stuff. And this is in addition to having to assemble the vacuum cleaner; and having to put together the "vacuum cleaner" to "vacuum"; and having parts that fall off when you are going up the stairs or down the stairs.

I have had Dirt Devil for about 20 years, and about a month ago, I got a Dirt Devil Vigor Cyclonic Pet Vacuum. We have two dogs, and I really needed something for the dog hair. My complaint is the hose ALWAYS comes disconnected from the vacuum. I'll be vacuuming and think I'm finished, and look down and the hose isn't connected. So I'd have to go over the entire floor again. I am very disappointed with this model vacuum. I'm surprised at Dirt Devil and feel I'm paying for a defective vacuum.

Dirt Devil Breeze vacuum cleaner - Bought this vacuum cleaner at my local dollar store. My daughter put it together because she's the one that always puts together anything I purchase where assembly is required because she's very good at it. She had trouble putting this together though and an important piece broke off for no reason which was plastic and there's no way to use the vacuum cleaner without it. Instructions say don't take back to store so don't know what to do. It costs $60.00 so can't afford to just go buy another one. I'm trying to locate my ticket so I can try to get it returned by mail or find out if part can be replaced.

Upon my second usage the vacuum wouldn't start. I figured it was just very sensitive and cleaned the filter. I cleaned the filter after every usage and even spent 26 dollars on 2 new filters for alternates. After a month of twice weekly vacuuming in a small living space, it wouldn't start. I thought my electrical outlet may have had a problem but it was the vacuum. I put in a brand new filter and it wouldn't start. Good thing I still had the receipt for store credit.... a real lemon!

I just bought a dirt devil totaled brand new at Wal-Mart, $70. I was so excited. First time use - cleaned half my living room, only some mild dust and dirt. The vacuum completely died, just turned off and died. I'm very upset. I'm returning it back to Wal-Mart soon as my husband gets home from works. Dirt devil lost my respect. I will never buy another one.

I have not had any trouble with my vacuum. Up until last week when the cord caught on fire while I was using it. It started sparking and then it had flames coming out of it.

When depressing the on/Off button, vac will not stay on. You have to keep the button depressed if you want to use it. Called dirt devil 1-800 number and was instructed to bring it to one of their repair centers. The repair center wanted $ 55.00 to repair this new item. That would leave me out $49.99 for the cost of the vac-sweeper and $ 55.00 for the repair, total cost $ 99.99. Plus tax on the purchased. This item is suppose to help clean. It does!! It cleaned my wallet of over $100.00 dollars.

I bought this vacuum last June, so about 7 months ago. I have a small 2 bedroom apartment and use it once or twice a week. Today it just stopped working! I've tried it in different plugs to rule out my house but it's not, it just stopped. I don't have money to buy new vacuums every 6 mos! I'm so disappointed and I will not buy another Dirt Devil or recommend. I work at JC Penney and we sell a lot. I won't be pushing these items.

I purchase the Dirt Devil total pet bagless vacuum. I have had it less than a year, and probably have used it 10 times, because I'm hardly ever home. Today the vacuum just went out. The vacuum still even looks brand new. I am very disappointed with Dirt Devil, and I will never purchased one of their products again. That was a very hardworking 75 dollars I spent. Now I have to go out and invest in a new vacuum, & I am going to have to put it on my credit card. I am beyond pissed off, & I will be letting everybody I know not to ever purchase a Dirt Devil vacuum again.

ConsumerAffairs Research Team
The ConsumerAffairs Research Team believes everyone deserves to make smart decisions. We aim to provide readers with the most up-to-date information available about today's consumer products and services.
Dirt Devil is an American company that makes floor care products. It specializes in vacuum cleaners for small apartments and large houses.
Diverse designs: Dirt Devil makes several types of vacuum cleaners, including upright, canister, handheld and stick models.
Online videos: The company's website offers videos so potential buyers can watch the vacuums they are considering in action.
Affordable prices: Many Dirt Devil vacuums cost less than 100 dollars.
Multi-floor cleaning: Dirt Devil makes many models that owners can use on a variety of flooring surfaces.
Compact designs: Even upright vacuums have compact designs that make them easy to store and use.
Best for Homeowners, renters, landlords and drivers can appreciate the convenience of Dirt Devil vacuum cleaners.
Dirt Devil Vacuum Cleaners Company Profile
Company Name:

Dirt Devil

Year Founded:

1984

Address:

7005 Cochran Rd

City:

Glenwillow

State/Province:

OH

Postal Code:

44139

Country:

United States

Website:

http://dirtdevil.com/