Kirby Vacuum Cleaners
For nearly one-hundred years, The Kirby Company has manufactured superior, American-made home cleaning systems. Kirby does not sell directly to the public but continues a long tradition of distributing its home cleaning systems through independent distributors, who are responsible for running their own businesses. Over the years, this distribution system has afforded thousands of men and women the opportunity to live the American dream of owning and operating their own businesses.
Experience has taught us that customers prefer to try our premium cleaning systems in their own homes before purchasing. Customer satisfaction is our top priority. If customers have any questions or concerns regarding the in-home demonstrations of Kirby cleaning systems or the cleaning systems themselves, please email us at consumer@kirbywhq.com, or call us at 800-494-8586, Monday – Friday, 8:00 a.m. – 5:00 p.m., EST.
Consumer Complaints and Reviews

Yesterday at 4:30 my doorbell rang. A young lady gave me a container of Clorox wipes and asked if she could vacuum my carpet, one room. She said she got points for college if she vacuumed. I said yes (Yes, I'm stupid!). She came in with a box and her supervisor followed with a box. They proceeded to praise me about my house (Of course! It's a gorgeous house!) and asked what kind of vacuum I had. I told them I had a Kirby. They stopped. "What model?" "Avatar? Avalir? Avalanche? I don't remember. Do you want to see it?" And I brought it out of the closet. It was the same model they were putting together. "OH! When did you get it?" "Within the year." "Oh, well, then..." and they packed up their boxes and picked up the Clorox wipes and left. They didn't vacuum my carpet, even just one room.
I don't mind people trying to sell things. I would like honesty. I had bought the Kirby from two young men doing the same sort of thing, but they said they wanted to show me the Kirby. They were honest and upfront and I appreciate that. Don't tell me you want to vacuum my carpet and don't vacuum my carpet. I guess I won't be letting salespeople in my house unless they are girls selling cookies.

Today I had the most unpleasant experience dealing with a salesperson from Kirby Vacuum Cleaners. The doorbell rang and I proceeded to look out the window to see if someone was outside and to tell if I should open the door. I am not the owner of the house, as I'm the daughter (keep in mind). I didn't see anyone, so I thought it was just a package being delivered. Unfortunately, when I opened the door, there was a lady, and I stepped out to get my dogs to stop barking. She proceeded to ask about whether or not I was the head of the household which I said no. The lady then proceeded to speak very quickly about Kirby Vacuums and how they would clean one room for free and how my neighbors (listed them by name) also let them clean their stairways. I'm a nice person, so I has I hesitantly said sure they can clean a carpet and then she asked me to bring back my vacuum too and I was like... Okay?
I was thinking it would be at a different time than today since I'm sick. She then went away and brought back her friend, Mortez or something like that and they brought the stupid vacuum with them. She then proceeded to leave the house and left with me some random dude in my house who proceeded to NOT clean my stairs, but clean 5 of them and a corner of the living room by pouring baking soda as a comparison to my own vacuum. He was there for 3 FLIPPING HOURS (not exaggerating) because I told them I was not the head of household and I did not have the money to buy a new vacuum since I'm a broke college student. They said they could speak to my mom when she got home and I told them she wouldn't be back until between 5 and 7. They said they'd come back if I gave them a call and they left the vacuum here at my house so I was forced to call.
I then immediately spoke to my mom and she told me to call back immediately. I did that and I called and told the lady to come back and take their vacuum because my mom did NOT want the vacuum. She quickly said she'd call back and then didn't and then came back at 4:30 and asked if whatever his name was could finish his demonstration so he could be paid his $30. I said fine thinking it would take 30 minutes and he proceeded to count the number of stupid dirty pads he lined up in my house to make sure he had enough. He then soaked the hardwoods because he didn't know which pad to use. And then the lady came back to tell him he was using the wrong one and then went over the same 7 ft area of the hardwoods of my house for 10 minutes. She then told the guy to clean up the extra water and then clean the vacuum and she left.
He then proceeded to spend THIRTY FLIPPING MINUTES putting the vacuum into the stupid box by spending 10 minutes wiping down the stupid vacuum with a paper towel. The lady finally came back as he wiped down the vacuum and she said to stop trying to waste time to wait for my mom and pack it up and she's ready when he was. (In other words, she admitted to me she was wasting my time so she could until my mom got home). They were here for a total of 3 hours and to top it all off, she asked me how much I thought a vacuum costed and I said about $500 (which is cheaper than a Dyson for crying out loud) and she said, "Are you crazy?" Like I was an idiot.
She spoke to me saying that it would insane for that type of equipment to be $500 because it was a 13 in 1 machine and it picked up so much more dirty and blah blah blah. She then said it was $1100 or $41 payments for like 36 months which is still like $1400 dollars. FOR A VACUUM. The lady was rude when I assumed that a vacuum should be a reasonable amount and she was rude by wasting my time. If I could give them a -100 stars, I would. What a waste of 3 flipping hours.

I totally agree with most of the reviews about the salespeople and the demonstrations. As far as the quality of the product, I can state emphatically that they are the easiest and simplest to repair. I purchased the Classic III in 1976 and it still runs and performs like new. I have since purchased 10 other Kirbys on the internet (eBay, etc.). I have 2 Heritage II Legends, 1 Generation 3 my mother had, 3 Generation 5s, and my latest purchase, an Ultimate G Diamond with the attachments for $50.00. (No this is not a typo) Fifty dollars. It just needed a little TLC and it works beautifully. The other vacuums I purchased for friends at their request. They are a little heavy (I'm 72 years old) but the Generation and up series have the tech drive that makes it effortless to push around.

I was pressured into a "free carpet cleaning" which turned into three hours of me declining the purchase. Finally I gave in and was surprisingly financed. Well due to unforeseen circumstances I can no longer use a vacuum and asked Arjon ** to pick up the vacuum. I received a condescending and unprofessional voice mail from him that evening. I highly recommend a Kirby vacuum. It is a high quality top of the line product. I do not recommend buying directly from Kirby, however. They are shady, and the unit is overpriced. I would recommend buying from Amazon or walmart.com.

I unwittingly allowed 3 strangers into my home. I don't know why I did this. They asked if I would give an honest opinion of a product (after trying to lure me in with some free comet), I said, "sure" thinking they were going to tell me about something. They literally ran to their van (two men) and came back with the vacuum system. I should have stopped them then, but I did not and I have no idea why. Only one man stayed while the other ran back to the van and drove off. Weird. My heart sank, what have I done.
The sales pitch went on for 2 hours. Seriously. At least my kids had a blast. He did the side by side test with my vacuum. I was almost fooled, as his little thing picked up a bunch after I used my vacuum... I later realized that the guy "cleaned" my area rug, but had to go over it about 600 times before it stopped picking up junk. Tonnes of junk. Now... I know that means I have a dirty house, but it also means the results from the side by side comparison weren't all that amazing now either. Just a thought on marketing. He really made me think it was great, but that's suspect.
Into hour 2 he finally got to the price. $2,700!!! WHAT??? But since he could win some random trip by selling this vacuum, all expense paid (because I really want to finance this) he was going to give it to me for $2,400. Nope. Sorry. Called some random someone who gave him the go ahead to bring the price down to $1800. Nope. Sorry. Called again. What, she's not a sucker? Ok, another person is coming to try to convince you to buy this thing. This guy knew I wasn't buying anything but he didn't want to get in trouble or something. Marketing? So he set it up all nice for me to look at with all the dirt from my floor lined up on pads.
Different guy comes and tries to convince me that I have to have this vacuum to have a clean house and it's not just a vacuum, it's a whole cleaning system. Nope, sorry. Calls random someone again and says things like, "I know she's crazy but can you give her a better deal? WHAT? SERIOUSLY? Ok, I'll talk to her and call you back." Comes down to $1,300. Then $1,000. No. I don't want it. Yes, I will say no to a deal I can't turn down. Finally ends at $800. Nope. Sorry. Earlier I had told them that $300 was my max that I'd spend on a vacuum. By the end he said, "So you'd buy it today if I told you $300." Nope, not now, sorry after that runaround. I just want to know the lowest price off the bat. "Ok, well..." They finally left.
If they are willing to start it at $2,700 and shave off $2,000, you know they are ripping you off and we hadn't even looked at any contract stuff. This company is a joke. How can you trust how great it is when you can't truly compare and when they can drop the price like that and still be making money? The man who actually did the demonstration wasn't super pushy and was nice enough, but the 3rd guy who came in was very rude and unprofessional, and honestly a bad actor. He was willing to say I was an idiot because I wouldn't pay an outrageous price and tried to make me feel bad that this dude may not get an all expense paid trip because of me. Nope, sorry. Please, If it's a great product it will sell itself. If not don't push it on me by using such foolish tactics. That makes me want to go out of my way to promote others to not buy the product.
How do I know I can trust these reviews about Kirby?
794,387 reviews on ConsumerAffairs are verified.
We require contact information to ensure our reviewers are real.
We use intelligent software that helps us maintain the integrity of reviews.
Our moderators read all reviews to verify quality and helpfulness.
For more information about reviews on ConsumerAffairs.com please visit our FAQ.

Everything with them is terrible. The salesman gave me a fake number for himself and his boss. I've been trying to reach them for customer service for over 4 months with no reply. I'm out $1,300 for a useless piece of crap at this point. To be honest, it never really cleaned better than any other vacuum. They just have deceitful people that go house to house to sell a lie. If I could give anyone considering buying one a piece of advice... Never even let them in your door. You will regret it.

We've had this vacuum for over a year now costing us around $1500. Can you believe that? $1500 just for vacuum. Goodness, that can buy my daughter all her books for a year in college. Not just that, but the salespeople were aggressive. The guy who came to do the demo smelled like alcohol. So unprofessional! We rarely use the vacuum as it is heavy. How is this company still alive with all the negative reviews here? KIRBY VACUUM WILL ONLY IMPRESS YOU ONCE AND ONCE YOU PURCHASE YOU'LL REALIZE HOW INCONVENIENT THEY ACTUALLY ARE. This is a ripoff. This company needs to go bankrupt. What a waste.

We had a salesman show us the new Kirby. My daughter wanted to buy the new one but her credit was not good enough. I had an old model that was too heavy for me now so the sales person I thought I could trust said he knew a dealer who could sell it for me. So needless to say I have not seen or heard from them since and he won't answer my call. Can you help me or should I call the police? Your help would be greatly appreciated.

I just had a Kirby demonstration. The price started at $1899.99. Then 1399.99 then 1250.00, finally 1000.00. I was shown a blank contract. All I needed to do was sign and my interest rate and payments would be set after approval. At that, asked him to leave and he packed up and left. ALWAYS READ THE CONTRACT AND NEVER SIGN A BLANK CONTRACT.

My husband and I were at home preparing to leave in twenty minutes to take him to work when we received a knock on the door and there's Kirby reps. I told them I use to work for Kirby and that's when the first rep pushed past stating well good you know what I am going to do. Luckily the second guy was nicer and asked to come in. They just started vacuuming while my husband and I were running around packing his stuff to go to work. They didn't show us how to use it and would not take no for an answer. They waited outside for me to come back after taking him to work and then they had me call him at work while he was distracted and told him to just say yes to all the questions, but we were not aware this was the finance company.
Needless to say, they said, "Well your husband just agreed to the finance company to purchase the vacuum. They said I need you to sign his name on everything. They also stated we had a 30 day trial period and unlimited warranty and they would be back 3 times that month. Needless to say when we called and said we did not want it since no one came out 4 times like they were supposed to, to show us how it works and we changed our mind 9 days after the nonsense. The guy said, "Oh you only can change your mind the first three days." Then he said he would personally come out but never has he. I want this off our credit. This is an unauthorized sale since my husband was distracted at work and unaware to what he was told to say. Plus the vacuum doesn't even work!

No, I do not recommend Kirby to everyone. It is a tool and people should be properly educated regarding its purpose and use. Kirby vacuums are bulky, heavy and noisy. Dirt, dander, dust mites, matted hair, etc have a terrible odor and will cause the vacuum to smell. The door to door sales people are pushy, rude and annoying.
With that said, I must also state that the majority of complaints have absolutely nothing to do with how this piece of equipment operates. It has superior airflow & suction when adjusted to a proper height for the carpeting. The beater bar is capable of retrieving far more debris from deep with carpet fibers than competitive brands. The unit's sheer weight is partially responsible for its performance. As an owner operated carpet cleaning company for more than 10 years, Kirby is by far the most powerful vacuum on the market. I personally pre-vacuum every job using a G10 Sentria model. Personally, Kirby is a tool allowing me to outperform a superior job.

All I have to say is be careful. They come to your home give you one price which mine was $2000. I put the first thousand on a credit card. The second they financed for me. They had their special finance guy waiting in the car. Here we are 2017. I should've paid it off. They added on another $800 which I'm still paying. Be very careful .

I was charged for bags I did not order and was told their phone person had been with them a long time and did not make a mistake! I now have to pay to send unwanted bags back! I am very upset with Kirby parts for charging me for things I did not order and I confirmed I only wanted smaller total... and all I got was you pay to send back and we then will give money back on your card! Seriously what a scam to do that to customers and not make it right! I think that it's unfair for them to go ahead and charge you for unwanted item and act like it's okay. I am laid off... they don't care. It's not their money… pissed off!!!

If you're not in the market for a vacuum, yes, it is obnoxious to have someone invade your home under false pretenses and spend so much time there. So, does the in-home sales process need work? Probably. But has it been working for the company for a long time? Obviously. They are one of the only companies still doing door-to-door sales. With all that being said, the vacuum itself is good. I can't say great for just a couple of reasons, but it's well above par.
If you have spent good money on your carpet - you need to be careful about the vacuum you are using. The first thing the flooring store we bought our carpet from told us when we bought our VERY pricey carpet was to be selective about our vacuum. We previously had a Dyson. And yes we LOVED it. Mostly because I was pretty sure it was going to suck the backing off the carpet. And the gents from the flooring store said that's not too far off the mark. It has a very aggressive beater bar and that is actually a lot of what makes it seem like it is working so well. Yes, it has a lot of suction also, but that aggressive beater bar is destroying those carpet fibers I just paid so much money for. They actually recommend Kirbys as a first choice (if you can afford it).
Make sure you can push it around - because it is heavy. It is cumbersome. And I do not recommend it if you have stairs. No joke. I don't think I would have bought it if I had stairs. I hate to even pick mine up when I take it in our camp trailer to clean. And I am young! I was younger when I bought it. I have owned it for many years.
How frequently are you going to use all those fancy attachments? For me... NEVER. I hate taking the "head" off this machine. Yes, it is supposed to be easy, but even during the demonstration I pointed out that it looked like a total pain. And even then, it is not the most convenient system. So, if you want or need little attachments a lot, I would say pass.
Do you love quality and reliability? Kirby has been around since 1914 (I had to Google it). So, if you are looking for a solid company, there probably isn't a more solid vacuum company. If you have an issue with your vacuum, you will not have an issue getting replacement parts or having it repaired. My friend still has hers which was purchased in the 70's. She has had it repaired once and put a few replacement parts on it. And I buy belts and bags on Amazon. Couldn't be cheaper or easier. So, you have to weigh it out. Yes, this is expensive for a vacuum. But it is an investment. It is the only vacuum you will ever own. Unlike other vacuums that will only last a few years, (8 on average - Google again) like my first Dyson, may it rest in peace, this one can be passed on to your kids so they can build up their muscles toting it around.
Now, regarding sales tactics, since that is what nearly all the reviews I read were about. I had a fantastic sales person. I can say I would not have purchased if I didn't. The one thing that I did not like, and if I had it to do over again, I would never do, is they asked for my old vacuum. I asked why they wanted it. The salesperson did not know why they collected them, just that I would never need it again. My assumption is that it was resold. It was nearly new and had I kept it, I could have sold it myself or donated it.

The product looked like an very interesting product until the salesperson became very aggressive. After asking him time and time again to leave my home he persisted on persuading my much older mom to sign a contract and asked for her social security number before asking about anything else. I had to call the police on the aggressive behavior not to mention money that was missing from my home. Can't tell you no on the product but the salespeople need background checks.

Shampoo doesn't work well. Leaves water bad in carpet doesn't vacuum it up. I could have spent over 800 dollars on something else. Had a salesman who won't take no for a answer. It was after 10 p.m. before he left and he wouldn't left then but we agreed to buy the product. I believe it had been used somewhere else before coming here. I would like my money back. I paid cash for it. Please give me a number how to get my money back and you can take the vacuum back and do what you want to with it. The salesman name and phone number was on the contract. I tried several times to call him and no one answered. His name was Troy **.

My review on my KIRBY VACUUM 2017. The attachments are difficult to change. The vacuum is very heavy. Always needing to change my bag or it starts to smell & not to mention they are expensive. I wouldn't recommend this vacuum to my enemy!!! I totally HATE THIS VACUUM!!!

I can't speak of the price because I bought it in 2002, but it is the best vacuum for sure. It's heavy for me so I have bought some over the years to keep upstairs, and they do not compete with the Kirby. So if you don't want a heavy vacuum this isn't for you. But it's great to vacuum with every day. I have pets so it's necessary. I came across this review site because I need bags and saw the bad reviews. I always know my house is clean.

Let me start off by saying that this is totally my fault. I should have paid more attention to the contract. The salesperson told me that I would pay one price for the vacuum but then after finally receiving the first monthly bill, I noticed that I am paying a set price for the installments that increase the total price by almost $900. I should have paid closer attention to the final price and to the fact that that is actually what I am financing, to include set finance charges. Beware!

I have always wanted a Kirby after the in home demonstrations. I could not believe that I would vacuum with my generic Hoover or whatever brand and they would come right behind me and collect even more dirt from the carpet. I also could not believe the bedding needed to be vacuumed. But we relocated to a new rental house and we moved in and my wife had a serious allergy attack and needed to take an allergy pill to get to sleep. Once we bought the Kirby and vacuumed the house she was fine.
The Kirby is heavier and less convenient than many of the canister with hose attached units. But they do not work as well. I had a good sales experience but I also knew they were here to sell me something so make them get the price down. I am glad I bought the Kirby, it is an investment and I will not be buying another vacuum for a many years. So do with what you will the Kirby is a good device and legitimate reviews will not be the junk that I have read through here. People want to complain about the sales experience that is not relative to the function of the device. I am glad I own a Kirby and would purchase it again.

So, unlike a lot of the reviews here, I did not purchase this product. There were 3 salespeople. They started the price at NZ$35 per week, over 3 years. That's $35 x 156 weeks, which in total is $5,460. I calculated it, on my phone, right in front of them. They dropped the price to $27 per week. Again, I proceeded to calculate. $4,212. So I said "OK, let me look at few retail prices online" and what do you know I could not find a set going for any less than $1,500. Even at their lowest negotiated price, that's almost 3 times what they go for elsewhere. And I also came across these reviews, which was very helpful. Overall... too pricey, lengthy contract (for a vacuum), salespeople did not understand the term "we're really not interested, but thank you" - very pushy. The product itself looked great as shown in the 2 hour long demonstration (that is not even exaggerated)???

Bought this machine under pressure. Very expensive. Since bought care plan $199 with customer service not informing me I need to have service before plan is up. Want to charge me $350 to repair, what every year I have to pay hundreds to have a machine that cost me thousands to begin with? I would never recommend this vacuum and never let them in my house again. Put it down to money wasted. Buyer beware!!! Get yourself a Dyson. Much cheaper, better clean, last forever. I had one for 15 years. Still going. My husband uses in shed. Well I suppose a new Dyson is in order for the house???

I am very surprised at the reviews I have read. If the guy that came to my house was rude, pushy or disrespectful I would have thrown him out. My wife and I were both home at the time and he asked to come in and show us what he was selling. Yes he told us up front why he was there. I said, "Well I just vacuumed yesterday," and he said that was even better. He then pulled out a brand new Kirby G series diamond edition. He showed us how much our cheap vac from Walmart was missing. The whole time I thought my wife will never buy this. He continued with cleaning a part of our bedroom carpet and my wife was impressed. He also cleaned our mattress and vacuumed the whole house and even let us use it also and I vacuumed everywhere and they both laughed at me.
He never once called anyone or pushed us into buying and even walked outside so we could talk about it. He even cleaned up the parts knowing we were buying and put everything back very neat and organized. He also went over everything about taking it apart, changing the belt, and did this several times to make sure we knew how everything worked. We did not have to do a credit app we just put it on our credit card. I have not had any problems out of this unit and it was 12 years ago. I have changed the belt every 6 months like he said I would have to and they are 5 bucks for 3 belts. You can get bags at a great price on Amazon. I just changed the wooden roller brush and it was 18 dollars. We paid 1500 dollars and it has been well worth the price.

A Kirby representative came in my home and demonstrated the new Kirby system, at the end of the demonstration he said he was selling me the sweeper at a deeply discounted rate. After all was said and done my price was $1099.99. A few days later my daughter in law's mother bought the very same system for $700.00. Needless to say I'm very angry about this. Is there any steps to take to get the same price offered to her? Very bad business practice!!!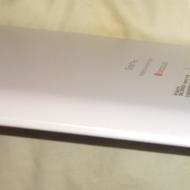 I am writing this review due to the tactics and lack of customer concerns. Kirby representative came to my home in October as a door-to-door sales pitch without any prior interaction on my part. The initial representative handed me a small can of air freshener and said that I would be helping his young trainees out if I would let them demonstrate the Kirby vacuum. So, my husband and I agreed to help them with the demonstration for training purposes but, with no commitment to purchase. The representative left the two young men, one we learned a new recruit and the second a little more experienced and who was working on getting sales so he could take a company trip to Disneyland. The unskilled recruit gave the demonstration over a four hour period of time demonstrating all features, parts, accessories, ease of use, lightweight etc...
I informed them that although I've always wanted a Kirby because it was at one time a top of the company and customer friendly but, I have fibromyalgia and don't have the muscle strength that I once had. Both young men assured me that the machine was not difficult, was lightweight and wanted to get one for their own mothers and grandma. It's supposed to be a canister Vacuum as well as an upright. We were shown all the accessories that makes life easier and are built for specific purposes. That excited me as I mention more than once that we were looking at new flooring for the kitchen, hallway, and bathrooms but wasn't sure the type of material so having the different attachments for hardwood, tile, and carpets was great. When they gave us the cost of the vacuum, shampooer and accessories of a little over $2000. We told them we could not afford the machine and with my medical issue we weren't able.
However, the trainer reminded the learning recruit that if we had another vacuum to trade in that could get the price down. Well we had two an older Bissell and a Dyson that was still under warranty. They got the price down. My husband decided to finance it after letting them know that the loan may not go through and I would need time to see if I could manage the machine. We were given three days to take their loan which payments would start in January 2017. I informed them that if the machine was too difficult for me I would let them know when I did my Christmas cleaning the first week in December as we were planning on being out of state. At no time did either state the three day period was for a nonrefundable sale. They said it was for loan purposes. My husband did want the high-interest rate loan so, he got a low-interest rate loan from our credit union.
Well, at the end of October, I got the machine out, put the DVD in my computer and went over use of product a couple of times before plugging it in, as I mention to the men it has a learning curve so, anyone buying the machine would need time to learn the parts, taking it apart and putting it together. They agreed it had a learning curve. I opened the box of accessories started putting temporary labels on the pieces and realized three accessory parts were missing. I called the manager that brought the two sales recruits to the house and told him three accessory parts were missing, he came over that night October 31, Halloween night to see what I was talking about and when I showed in the manual the parts that were missing he said those are optional. I showed him all the accessories were optional and the salesmen demonstrated all of the accessories and implied that they were all part of the purchase.
He said "I can let you have one and I have to pay for it out of my (meaning his) own pocket," so I said I want the Turbo accessory... Haven't heard from him since. Called Kirby KOF &Associates LLC Fredericksburg, Virginia on January 6, 2017. Talked to customer service, explained that the machine is too difficult for me and I'm still waiting on the accessory promised. The customer service person said she would have the Kirby representative call. It's February 12, 2017 and haven't heard from anyone. We also talked to the Golden Ager/Disabled Consumer Relations Department explained the sales, the problems with use because the machine and attachments are too difficult for me. They referred us back to Kirby Fredricksburg. As I told the salesmen, the customer service and consumer relations I've waited a long time for a good vacuum so, I am really disappointed with how Kirby takes advantage of people.
They never corrected any misunderstanding during sales pitch, complaints or my purposely stating at each point during the demonstration and sales that I have fibromyalgia and do not good muscle strength so I may have to return the machine. The salesmen stated that Warren Buffet owned the company so, it had a good reputation. At the time we did not know that, the mention of Mr. Buffet's name gave us the incentive to go forward because people like him don't allow their name to be associated with a product that isn't in good standing.
After trying to use the vacuum I found it very hard to detach the head without getting down on the floor, the extension tubes are very long and unstable, I found it difficult to control them when trying to dust lighting on the stair landing, the canister does not allow use of powerhead on steps unless you hold the heavy canister with power head downward on the step and the body of the canister in your other hand which strains the back.
I like to vacuum the kitchen nightly but, I have to get down on the floor detach powerhead, attach hose and reverse operation so that I can vacuum the carpet. The extension pieces would slide apart as I attempted to use them to vacuum walls and other hard to reach areas. I haven't used the vacuum since December because it is too heavy, awkward and unwieldy for me. I bought an $80.00 Black and Decker, to do basic vacuuming. I asked customer service to just return the Dyson and I'd just let it go as I need something that would not wear on my health, she said that they don't keep the trade-ins. I told her that their sales representative said that they had to keep them for a certain time period and that they had a bunch of trade-ins stockpiled.
The sales people also pulled a fast one. They put my name as purchaser even though I told them I won't be able to get a loan, they said I would be secondary. The loan shows that I made the purchase and the owner registration has my husband's name as the owner. So on that premise the customer service representative dismissed my petition, the sales and management have made themselves unavailable and I now question the whole kit-in-ca-boodle from Buffet to the trainee. Unlike Buffet's chocolate choice I will never die for the need to fulfill my desire for a Kirby again...

I bought this shampooer/vacuum a year ago but I only use the shampooer as the damned thing is too hard to interchange and that was the main reason I bought it anyway. I own a Dyson vacuum and they just don't come any better than that. This thing sucked from the get-go but not in a good way. It just refuses to extract the water back out of the carpet after you shampoo, leaving your carpet looking dirtier than when you started! Expensive lesson learned.

Kirby's are $1200 worth of useless excrement. First off, the Kirby is like the Sherman tank of vacuum cleaners. That may be a "pro" to many users, and I appreciate that it could be run over by a monster truck and still work, but that doesn't outweigh the many negatives I've come to discover using this bothersome beast! They are cumbersome, they are heavy, and simply cannot maneuver or fit far enough under couches, chairs, coffee tables, or average kick space under kitchen cabinets to do a good job.
Unlike the cheaper and more convenient upright vacuums with onboard attachments, the Kirby requires a 3-4 step transformation from upright to canister (that takes too much time) for vacuuming under furniture, chairs, tables, kitchen kick spaces and upholstery/drapes. It seemingly only has 2 upright settings. Setting #1 Doesn't pick up **. Setting #2 sucks so GD hard you can't push it even in power-drive mode. The biggest con is the pain in the ass going back and forth between upright and canister mode. I would never recommend one of these 75 pound doorstops to my worst enemy. If another Kirby salesman ever darkens my door, I'll toss a bucket of cold piss on him.

It is unconscionable for a company to offer a "complimentary clean" and not identify it as a Kirby Sales organisation. Once inside the door they unpack and you are in for a long demonstration of a product you may have no interest in. The demonstration was excellent. The girl was thorough - well versed in the benefits and selling points of her product. That took more than an hour. Then she completed the vacuuming and shampooing of my bedroom. Another hour. Then her boss arrived and launched into his sales pitch. Enough. By then it was over 3 hours. I think the product is excellent but overpriced. On the positive side my bedroom carpet has come up a treat after a thoroughly professional and free clean!

What a disgraceful, deceptive action to get into a home!!! I had the experience for the first time about 20 years ago and vowed then that I would never subject myself to a Kirby onslaught again!! I failed to see the van with Kirby written all over it! The salespersons went back to the car to get the 'products' and the 'car' was not parked directly outside my house, so I failed to see the advertised 'product'. When I admitted these people to my home I stated at the very onset that I would not be purchasing the product. I repeated this several times throughout the enormously dragged out presentation.
I was FAR TOO NICE!!! How many times did Vanessa, the salesperson, ask me what I liked most about the product??? I lost count!!! There were many deceptions. I was told that Vanessa would be paid for executing her presentation and so when she asked me to take my Dyson out of my cupboard so that she could compare, I said no that it was not necessary. She replied that she needed to do this to be paid!!! This presentation went for over an hour and a half!!! What I don't have anything better to do with my day? I should have turfed them out as soon as I saw the advertisement on the van. Then came the phone call to the boss who reduced the price by $1000. Mm, I'm still not interested!!! Thanks Kirby, DO NOT CALL AGAIN... EVER!!!

This Kirby company caused so much stress on me and my boyfriend!! We were having a great evening together watching a movie when we get a knock on the door. An innocent friendly looking woman said that she gets points to go to Disneyland for every room she cleans for free and that she's NOT selling anything and doesn't want our money. She also asks if I'm the head of the household, which I say yes. I thought it was a carpet cleaning company honestly, and I thought why not. It was a horrible decision on my part. She leaves, and two other guys come into the house... Deante and Vladimir. They start cleaning the carpet and start bragging about all the amazing things the vacuum can do, and I was so confused cause the lady said they WEREN'T selling anything. I asked how much the vacuum was, and he said 3,500. In my head I was like HELL NO am I paying that much for a vacuum, I'm a 20 year old who doesn't need that right now.
Vladimir asked if I have a vacuum and I said yes, then he made me bring it out and started to tell me all the reasons why HIS is better than mine. All I wanted was a carpet cleaning for free!! He tells me to bring my boyfriend out so he can show me all the things it can do to him. I felt weird about that, but he was really persistent. My boyfriend has no money and is only 19 so I figured he'll just listen to the salesman babble and be done with. Well, I had to go to work, so I said goodbye and left.
When I get off work, I get a text from my boyfriend he bought the god damn vacuum!!! They took his credit card info and his social security number. They knew I was the head of the household, but they still felt the nerve to push my boyfriend to the limit when I wasn't home! I was furious. I also came home to find out, my boyfriend traded in my vacuum to lower the price to 2,800... which is still outrageous for a vacuum. He said he told them no he wasn't interested many times, but they pushed him to give him his personal information and SS just so they could "check to see if he qualifies for it." He then just demands that my bf signed it, which was a horrible decision on my bf's part to go through with it!
I was crying and called the seller back two hours after they sold it, and let them know that we want to cancel everything and they said they will be back in 30 minutes. We wait, and they never show up. I call Vladimir again two hours later, and he says he has nothing to do with the finances and that they will come back in the morning. AGAIN, THEY NEVER SHOW UP. I asked my boyfriend if they said we could cancel it when they were selling it to him. My bf said that Vladimir said that you can cancel it at ANY time. He straight up lied. You only have THREE business days after the vacuum is sold to cancel it. We called and called and called, giving many notices to the manager we want it canceled. He kept ignoring our calls and saying he was busy.
In the contract it was very unclear and said to "mail" the contract back to them, signed, but it had to literally be in their hands within the three days. Mail can usually take up to that many days to ship somewhere, so it would be too late. We wanted to deliver the mail ourselves. We went to the address, and all we saw was a big green shed that looked like storage units. No building that said "Kirby." No official businesses. Just a sketchy private building. We googled the address and it only popped up an AC company. We called the company and asked if they were in relations with Kirby, to which they replied "Absolutely not. Don't ever call us back!" and hung up on us. We assumed they must get a lot of calls from people that need to return their vacuums!!
On the LAST day that we had to cancel the contract, the only thing that helped us was that we decided to contact the cleaner Vladimir since Deante (the owner) was not being helpful at all. To our surprise Vladimir told us he's not working there anymore and he quit. The owner didn't pay him for his work, and Vladimir is planning on suing him!! Vladimir explained to us that the green shed looking building is the official office. We were finally getting somewhere and we felt some hope!!! We told Vladimir thank you and good luck with his case. Right after that conversation Deante finally called us back, and his first concern was "When did we sell it? It's already been three days right?" And we were like "We still have all day until midnight today, it says so on the contract." So it's clear these crooks want to make it as hard as possible to contact them until the three days are up!!!
Deante got mad and said we are "frustrating him" by constantly trying to contact him. Anyway we drive over there, and go into the sketchy ass green building and luckily did not have to see Deante, we saw one of his employees who was really nice and took the papers for us and said we were good to go. We are sooo lucky that we got out of this. PLEASE don't let this happen to you! I already ruined my boyfriend's credit score, and made him stressed to the core! If he had to pay them the 2,800 for the god damn vacuum, then he was planning on moving out to his parent's house out of state JUST so he can pay that off!

ConsumerAffairs Research Team
The ConsumerAffairs Research Team believes everyone deserves to make smart decisions. We aim to provide readers with the most up-to-date information available about today's consumer products and services.
The Kirby Company is a division of the Scott Fetzer Company, which was founded in 1914. It is named after Jim Kirby, who designed the company's early vacuum cleaners.
Scheduled demonstrations: Potential buyers can schedule demonstrations to help them decide whether they want to own Kirby vacuums.
Useful tools: Kirby home care systems have tools that let them convert into everything from air pumps to carpet shampoo systems.
Customer service: Kirby offers a wide range of customer services, including online how-to videos and phone support.
Limited warranty: All Kirby vacuums come with three-year limited warranties.
Maintenance services: Rebuild and maintenance services are available to lengthen the life of Kirby vacuums.
Best for Kirby's flexible vacuum system makes it useful for homeowners, renters, landlords and drivers.
Kirby Vacuum Cleaners Company Profile
Company Name:

Kirby

Year Founded:

1914

Address:

1920 West 114th Street

City:

Cleveland

State/Province:

OH

Postal Code:

44102

Country:

United States

Website:

http://www.kirby.com/