Kirby Vacuum Cleaners
For nearly one-hundred years, The Kirby Company has manufactured superior, American-made home cleaning systems. Kirby does not sell directly to the public but continues a long tradition of distributing its home cleaning systems through independent distributors, who are responsible for running their own businesses. Over the years, this distribution system has afforded thousands of men and women the opportunity to live the American dream of owning and operating their own businesses.
Experience has taught us that customers prefer to try our premium cleaning systems in their own homes before purchasing. Customer satisfaction is our top priority. If customers have any questions or concerns regarding the in-home demonstrations of Kirby cleaning systems or the cleaning systems themselves, please email us at consumer@kirbywhq.com, or call us at 800-494-8586, Monday – Friday, 8:00 a.m. – 5:00 p.m., EST.
Consumer Complaints and Reviews

Most of the reviews I have read concerning Kirby Vacuums mostly deals with the salesmen. NOT the actual product. I bought my first Kirby back in 1986 and it is STILL going strong! The only complaints I have is the wand attachment. If you are using the hose the wand might not stay attached. It will sometimes fall off. The other complaint is the bag that catches the dirt. Over time inside the bag gets dusty and dirty. Looks like they would have designed so you could wash it or better yet, a canister!
Overall the vacuum is a good one that can be used for many home projects like paint spraying or an air compressor to blow up an air mattress, but I mostly use it for vacuuming. My mother had one back in the '70s and my husband's grandmother has one that was purchased back in the 1930s and it is STILL running strong! If you want one, buy one off of eBay or Craigslist. Buying a new one today is way too expensive! Mine cost new $800 back in 1986. I am considering buying another one for the upstairs.

Kirby Vacuum is the WORST company to purchase a vacuum. They sell door to door and basically make you feel sorry for them and harass you into buying their product. Then when you finally give in and sign a contract and try to reverse it they avoid your phone calls and even the customer relations is NO help whatsoever. These filthy pricks convinced my mom to sign a second contract after I wanted to return it and had the nerve to FORGE my signature and still took money out of my account after I wanted out of the contract and so now I'm battling United Consumers Finance because apparently the signatures that don't even look remotely the same are supposedly similar and tells me I'm reliable for the payments still.
So for anyone even slightly interested in buying from this company or associating with United Consumers then you might want to think twice!!! WORST COMPANIES EVER!!! I have a 1 year old daughter I'm struggling to support because they stole my money over a FORGED signature. The top signature is mine and the bottom is FORGED. It's not even spelled the same!!!

I bought this Kirby 3 months ago. I am on medicare so not a lot of money. This dang Kirby has broken 2 belts. It has been broke down in my closet. I clean my floors on my hands and knees with a $40.00 shop vac. That is more dependable... So send someone to come get this piece of crap. $3000.00 for a paper weight!! When the belt breaks the green light stays on. Makes no sense!! I am not happy!! And will let people know, how I feel about this.

A very pushy and relentless salesman made his way through my door one Sunday night, clearly ignoring the "No Solicitors" sign on my door. Stayed for almost 3 hours demonstrating even though we kept saying we really weren't interested. Finally out of exhaustion and frustration, we bought this piece of junk vacuum for $2,000!!! We just wanted him out of our home.
This thing never worked right, is terribly inconvenient and extremely heavy. Not to mention, just to buy replacement bags is extremely expensive too. Who uses bags anymore!!! We ended up buying a cordless Shark for $75 and LOVE it. But I still can't get rid of this Kirby or the ridiculous monthly payment. They push through your door and wear you down until you crack. Kind of like military prison tactics! (Haha). But seriously, don't trust them. Turn the porch light off and pretend you're not home. It's not worth it.

First of all, let me state that I own two Kirby vacuum cleaners. One for the bottom floor and one for the top floor. I think they are really great vacuum cleaners. However, I did now pay the ridiculous asking price for a new one. The best way to buy a Kirby is to get a slightly used one on Craigslist. Instead of paying $2300 or so, I picked up a late model Sentria for $100 with all the attachments. My first Kirby, and older model, ran me about the same. They both work great and will last for years. This is the best way to buy a Kirby.
How do I know I can trust these reviews about Kirby?
669,639 reviews on ConsumerAffairs are verified.
We require contact information to ensure our reviewers are real.
We use intelligent software that helps us maintain the integrity of reviews.
Our moderators read all reviews to verify quality and helpfulness.
For more information about reviews on ConsumerAffairs.com please visit our FAQ.

My experience with these Kirby Salesman was horrible. They came knocking on my door at 3:00 PM offering a "free steam cleaning" in one room. Casey, came in and I showed him what rooms I needed cleaned. He quoted $80! I thought what a great deal! He said he will be back in 20 minutes. They arrive 20 minutes later. I look out the window and see no van, but I see a dilapidated Chevy pickup truck. I immediately get suspicious. I then see Casey and his "helper" Howard at my door with a few boxes. This sure doesn't look like a carpet cleaning service to me. Howard starts unpackaging this box and lo and behold, a ** Kirby vacuum! I could've died!
Last time I checked I agreed to a professional steam cleaning, not a Kirby vacuum demo!! I have 6 kids so this was a major inconvenience for me. Casey, who was told I had less than an hour for all of this **, starts telling me about how he isn't trying to sell me anything, just explain the great benefits of the Kirby. So, he starts demonstrating to us his vacuum by inserting these white discs into the vacuum and cleaning a portion of my living room with it. He pulls the disc out and shows me all the dog hair and other nasty ** he pulled out of my carpet, then proceeds to set them on my coffee table. Ummmm, yeah, this is why I wanted a carpet shampooed, not a vacuum demonstration. He then did this 6 more times and then had the nerve to pour a bottle of sand all over my carpet without my permission. Totally uncalled for.
Howard was also lurking around "looking" at my house, probably scoping out things they could possibly steal. He continues on with the demonstration and then they FINALLY start the carpet cleaning. But this wasn't carpet cleaning, this was the vacuum spitting foam onto my carpet and then simply sucking it back up. He called this the "Kirby bubble bath". He did that in the rest of my rooms. The other guy Casey kept rambling on about his personal life like I cared while the other guy Howard was doing the vacuum cleaning. Not to mention, this vacuum was 2500 dollars. Absurd.
Once the cleaning was over Casey then cleaned the parts of this vacuum in my kitchen sink and left black pubs and whatever else from all the other houses he cleaned with this Kirby POS vacuum. And cleaned it with one of my towels. Don't open doors and definitely do not open them for Kirby. Very false advertising and invasion of my privacy and waste of time. Thank god my husband came home or these sales people scam artists would've been here until 2 in the morning trying to convince me to buy this stupid vacuum.

My poor wife had no idea what she was in for when she let these people into our home thinking it was just going to be a free cleaning of our living room carpet. So she gives the guy a chance and listens to the sales pitch as he cleans a section of the carpet. After she politely declined his first offer, they lowered the cost from $2,900 to $1,900, then proceeded to write up a payment plan for us. Then this lady knocks at our door and the sales guy lets her in. Backup salesman enters the house. She begins telling my wife about the history of the company and how this vacuum is the best thing in life and blah blah blah. My wife explains to her how we will not be purchasing the vacuum. Then the woman replies, "Well why not?!" Again, my wife politely tells the woman that we are absolutely not interested in purchasing the vacuum. At this point, I'm pissed. As she leaves I walk into the room and firmly tell the salesman to clean up and leave my house.
So he packs up and leaves. He knocks on the door again to ask me if he can use my phone to send a text to "someone" to come and pick him up because his phone was "acting up." I admit I don't know for sure, but this seemed like a shady sales tactic to get my number, because the whole time he was here, he was trying to get our phone numbers to make follow up calls, and he declined to leave his number with us. My friend was visiting from Mexico so I called the number from her phone and heard what seemed to be the saleswoman on the other end. I just didn't want there to be a chance for them to obtain my number. Be careful.

Love the Kirby vacuum. It's the best!! Happy to know I get to start the year "Fresh and Clean". Thanks to my new Kirby vacuum the house looks new and carpets cleaner than ever! I'm already showing family friends and neighbors how great this machine really is. I'm offering to clean for free. It's so satisfyingly fun for me. Thank you again Kirby company!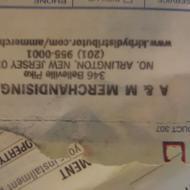 This people the work there are very rude. I went to them to return the Kirby vacuum back to them and just threw out. People like this should not have own business. Because the lady the sold me the Kirby no long work now I am stuck with this Kirby. So now I am calling Kirby company they even pick the phone and they even call back. Kirby vacuum cleaner is stealing people money. This is not right

Well this guy knock at my door talking about doing me a free cleaning in some areas of my house. So I like to read on people. Uno that's me. And I said to myself "Hell nothing ain't free. Life ain't." So something told me "Let's see what the guy talking about. He might have something." So I decided to do so. He comes in and start unpacking a Kirby which my father was an owner of one a few years back. I loved that thing man. My father always said "You pay for what you want in life son." So as such things that have quality you can't find anywhere else.
Anyway, I let the guy start his what he called his demonstration. Nice stand up respectful guy to me anyway so to say. And he started pulling out all these pad things. I was telling him that "we just got through cleaning and stuff and my wife gone look at this like you just making a mess." And we (my wife) already own a Dyson Ball and a Bissell so we don't need another vacuum. Now the guy wanted to go to my bed and clean. I'm like "No buddy. No way... My bed ain't the problem. We don't like no one in our room." Anyway, my wife said go ahead and I was impressed with what he had clean out the bed because I do have asthma.
Most of all, I like the attachments, the ability to reach up high on the walls and everything. I can paint my walls with this thing great and deep clean. Things when he compared it to my Dyson it kill it. The Dyson is just lighter but it doesn't clean deep like the Kirby. Don't know why the bad reviews. I bought mine straight out for 1-800. The extra grand is for the finance charge, if your credit good you could get it for I guess $100 a month. But overall I got mine and it works fine and I will pass it down to my son one day. It's a great product that been around over a hundred years and pushing. It's really for people who love long-lasting professional products I feel.

I bought this piece of junk a few years ago for $1,500 and have hated it ever since. If you are under 5'4" you are always getting slapped with the hose. The hose never stays on. You have to clean it before you can clean with it. The base is so wide it gets caught on every door jam. The person that sold it to me was more interested in a trip he was going to win and never showed me the correct way to run it (he had everything wrong). When I called to inquire about it I was told I could drive it 1 hour away and drop it off so they could look at it and then drive another hour back to pick it up. I had to go and buy another (Bissell) because they took my that worked just fine. The shampooer is a huge joke, it simply puts foam on the carpet to suck it back up. It does not clean the carpet in any way. And by the way I clean for a living!

My review will be as dissatisfied as everyone else's. I was spending the day with my 18 month old son when a man, who's name I can't recall, asked if I was the man of the house and if I had time for "super quick demo" to clean my carpet. I reluctantly agreed. A nice guy by the name of Pat came in and begin to unload the box and I saw the word Kirby. I immediately regretted this decision, however Pat was a nice kid. He admitted it was his 3rd day and if finished the demo he would get paid. I agreed to helping the man getting paid.
After every other demo he would call his "boss" and say, "Positive. This is Pat." The demo was hitting the 90 minute mark and please understand I was very impressed with the Kirby but I knew it was out of my price range. I asked Pat if I could just be given documentation because I knew his "boss" was going to try and sell me on the product.
When it came to the point where he wanted to vacuum the mattresses I declined. I was kind of OK where he was and that was in front of my front door. He asked me if I wanted to fill out a credit application. I declined. That's when he picked up his phone and called his boss. 5 minutes later his boss, Nicolas, came in the front door. Just by his attitude I knew he had his head up his rear end. Allow me to preface and say that I used to work at a Shoe store when I was younger. I know what selling on commission does to a person. This guy was the definition of a shark. I'm in my early 30s and these two are in their early 20s.
So back to the story. Nicholas comes in and starts trying to sell me on the Kirby. At this point I tell him I have no interest on buying a vacuum cleaner today. He said he was fine with that but asked if I would fill out the credit app just so they could find out what my monthly payments would be if I decided to get one in the future. I then informed them that I didn't want to "write in" my Social Security Number. Nicolas then informed me that they would tear up the credit app before they left.
I reluctantly filled out this credit app. While I was filling out this credit app I noticed the number they were dialing. (800) 222-8237. Pat, on his third day was calling in his 1st credit app. He didn't know their "distribution number". So the credit app lady scolded him over the phone. Pat has to call his "boss" Nicolas back. Nicolas gives him the instructions on how to call in the credit app. Once I noticed this I stopped filling in vital information, obviously less vital than my SSN. Pat asked me if I knew what my bank account number was. I admitted ignorance. He then said they wouldn't need it. He calls the credit app girl back and I then hear her over the phone say, "he's not approved."
I breathed a sigh of relief because finally they would leave right? Nope. Here comes Nicolas. He can get me an amazing deal. I informed him that definitely didn't want it and I was ready for the demo to be over. He said, "this Kirby can build you credit. " To which I rolled my eyes and just asked how much longer this would be because I was told this would be quick. He said, "not much longer", and walked out the door.
During the time Nicolas goes back to his car and comes back Pat & I have been talking about everything under the sun. We actually got along. He was legitimately a good guy. Then his phone rings and it's Nicolas. He feeding him numbers over the phone. The call ends and Pat says that Nicolas "worked his magic" and I was magically over approved. The Kirby would originally cost me $2700 dollars but now it's down to $2300. Once again I said that I had no interest in buying. Pat was kind of upset because he couldn't clean my mattresses and now he wouldn't get paid. I agreed to let him clean my son's mattress so he would get paid because he had a kid at home to take care of.
5 more minutes goes by and here comes Nicolas with all of his paperwork. I'm seriously upset at this point. He starts talking about if I purchased this Kirby he and Pat would be one step closer to their trip to Las Vegas. I once again informed him that I wasn't buying. He tries feeding me this long line of BS that this would be a great gift for my wife. I inform him that my wife handles the finances in our household because I'm the only one working and I work all the time. The price of the Kirby then drops from $2300 to $1600. He then asks me to fill out this paper to see how low he could get my payment.
At this point I tell him that I'm not putting my signature on anything. This bothers him. He tries every tactic in the book. "If you sign this, the Kirby is yours for 3 days so you can show it off to your wife." Every offer I replied with no. He then drops the price to $1300. I just laugh and tell him I'm not signing anything and asked for them to leave.
He begins to try and question my "man-hood". This kid is 5'9" and maybe 180 lbs soaking wet. I'm well over 6 foot tall and weigh around 290 pounds. I'm pretty sure I can take him if I needed to defend myself but the one thing he forgets. I'm holding my 18 month old son. I'm past upset at this point. I told him the deal Isn't going to happen. He attempts to cut me off and my son Is tired, hungry, & getting agitated because I'm getting upset. I then cut him off, remind him that he is a guest in my house, & tell him the deal isn't happening. He would need to pack up and leave.
Nicolas doesn't get the hint. I stand up and ask him to leave. He then asks when my wife will be home. I tell him to never think about talking to my wife. He then stands up and tells Pat, "I'm sorry you won't be able to go to Las Vegas. " I point at the door with a lot of anger. Nicolas tells me will leave but he has to allow Pat to clean up. I apologize to Pat for my attitude and he was only grateful he would get paid for the demo. It took him 10 minutes to pack up and leave. This whole "quick" demo lasted 4 hours! This was a day I was supposed to spend with my son. After everything was over I looked the Kirby up on Google. They only cost $900-$1000.

A pushy salesman called on my parents, who are both in their 80's demonstrating the Kirby. Although they are not vulnerable, they are not in great health. With total disregard to my parents' health the salesman carried on waffling for hours. They purchased this vac for 800.00 and have managed to use it once as it is too heavy to move and impossible to get upstairs unless you are very able bodied. This vac is now gathering dust. I did contact kirby on my parents' behalf, not to get the money back but to explain it should not have been sold to them knowing they would not be able to move the thing around. They were more interested in selling an extended warranty even though my parents were told there is a lifetime warranty on it. They are a heartless company and should be totally ashamed of their tactics.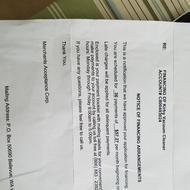 I don't to be very harsh or unrealistic. I do like some features of the vacuum cleaner but not sure I can use all of the features. My complaint is the same as many with the sales tactics that takes much more time than they initially tell you, and they come late at night when you want to get your kids to bed. I am just wondering how they can keep doing that? What does the government do about it? I know that there are people who want to earn living, but I believe it's mere greed that is driving the owners. Greed leads to abuse.
They started me at $2700 for the Kirby. I told them that last time one of theirs stopped by, I didn't even accept $1500 for price. Eventually I took it for $1500 after it got so late at night and my wife started liking the machine. They also don't tell you how the interest works. If you try to pay it early, you still have to pay a good chunk of the interest. It's a ripoff and dishonest business dealing. The government should be on the owners' case.
I paid only $1500 plus outrageous interest. I feel bad for those who paid $2700 - $3000 plus the outrageous interest. Is this free enterprise or people abuse? Abuse in stating the price and abuse with interest calculation. Here is my advice: Don't let them in if it's not too late. Don' pay more than $1200. Stick to this price. (You and your spouse can play the same tactics they play by pretending, or may be really, getting in conflict about the machine and the price in front of the sales people. This will either convince them to go or give you the deal that works for you. Be real. Be wise). Pay cash if you can, or negotiate the interest. Otherwise they can either let you get your own loan or the deal is off. I have nothing against people doing business - it's a free country - but abuse and misinformation should not be allowed by people or the government.

I had purchased a Kirby from sales person but decided it wasn't for me a few days later and cancelled. That was on November 4, 2016. It's been hell and back trying to get somebody to come get it. Everybody that we had contacts for keep pushing me off, saying they will call or email me back and never do. All I want is for somebody to come get the Kirby out of my house like I requested and for it not to be charged since I did everything I was suppose to do. I am so disappointed with this company and all the lies and let downs they been doing ever since I let a representative from Kirby step foot in my house. This is so unexpectable from this company! I am a very pissed off customer!

I just purchased a Kirby last night without first discussing it with my significant other. The overall experience was great, Sean and Robert were great guys and did an excellent job at promoting the item. I have no complaints. My other half was not thrilled with my new purchase as we are in the works of purchasing a new home so I canceled my contact with no hassle. Jacob reassured me that they will be back tomorrow to pick the item up and my financing is being canceled. I will definitely be purchasing one after we purchase the house, hopefully I will get people who are just as respectful as the last group.

A gentleman and his boss came to my house. My niece referred me to them. The young guy who was showing the product was talking very fast. The other man only stayed for a few minutes. The young guy kept calling the other man every 20 mins telling him what step he'd completed. I had just came home from work and was very tired. I put $25.00 on my TV stand - a twenty and a five dollar bill. The other guy came back after a hour or so. Mind you my fiance was in the bed sleeping at the time.
I stayed downstairs with the 2nd guy while he finished the carpet upstairs. Once he was finished he came downstairs. I referred 2 people for the cleaning. I was finally able to take my shower. After getting dressed I went to put the $25.00 in my pocket and the 5 dollar bill was gone. My fiance was still sleeping. I woke him up. He didn't have the number to call the Kirby guy back to let the boss know. How petty. He was also walking around lurking. Beware. They steal.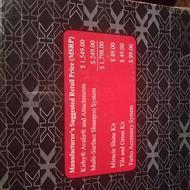 I will skip the details of the transaction... I reluctantly let a very "nice" "student earning a scholarship and a trip which he wanted to win to propose to his girlfriend" into my home for a demo. I fell in love with vacuum and they hit me with the price of $2,995... I signed contract. After he left did research and promptly cancelled contract on time!! Side note the salesman asked if he could take the box the Kirby came in because "sometimes other boxes get damaged and they need to recycle them." Lies. I have gotten no help or response while trying to return this Kirby... I finally left a message threatening to take legal action.
Today I came home to a Kirby box on my porch. I'm guessing to return the vacuum in? Anyway listed right on the side of the box is a breakdown of the entire home cleaning system WITH PRICES!!! MANUFACTURERS SUGGESTED RETAIL PRICE = $1,798.00. That's why that idiot took the box with him!!! And was careful that I didn't see it! Don't let these crooks in your home!!

My experience is like many others who have complained about Kirby vacuum salesman. A tall, very skinny ** guy came to my door on a Wednesday afternoon about 1:00pm on 6/8/16. The guy spoke so fast and handed me a piece of paper. I don't remember what was on it but he asked could he come in. I said yes. Now I was already preparing lunch for my two kids; one who is diabetic and blood sugar was low and he needed to eat. The next thing I know this other ** guy comes in and immediately starts unpacking this large box with a vacuum and many parts. He asked me have I ever heard of Kirby vacuums? I said no. He went to explain how the vacuum was created by NASA and tried to demonstrate the various parts.
The guy vacuumed small spots on my carpet leaving these disks all over floor. He made the comment that only ** people could afford this vacuum and they are trying to make them affordable to ** people. I am ** with great credit and good job. I could afford it if I wanted to. He tried to make conversation by saying he had a college degree and it took him 4 months to learn how to work this machine. I told him several times this vacuum looks complicated. I was trying to tell him I needed to feed my diabetic son but he kept right on vacuuming. I was so naive. I should have told the fool to leave. At one point, he stopped and used my bathroom. He also took the vacuum in my bedroom without my permission.
I tried to stop him but he right on saying the dust on those stupid disk were dust mites and dead skin. I had bought this bed two months prior. He even got on his cheap phone with boss and tried to get me to agree that I liked the vacuum. He lied to his boss about how many disks he used. My BF walked in during the demonstration. He was weak and liked the stupid vacuum. My Bf said these were the guys that had came before but I was in bed and had to go to work that night. When the guy was finished in the bedroom, he went back to the living room and started talking price of $2699 and then started shampooing a section of the living room. So my BF and I started discussing the price. The tall, very skinny guy happen to walk in without knocking and then sat on my couch without asking. He also started listening to our conversation. My BF really wanted the vacuum, I didn't.
So I said I need some time to think this over. They even said we have payment plans and came up with $90 down and $100 a month. I still didn't feel right so I said I needed sometime to think about this. The skinny guy got on his phone and then came back and lowered the price $2400. I said "no, I need time to think about this, like about two weeks." The tall guy said "this is the only day you can get it at this price." They came up with a new payment plan $40 down $60 month for 36 months. The demonstration guy immediately started filling out a credit application. The tall guy got back on his phone and came back with $2200. My BF really wanted this vacuum so I told him "why don't you get on your credit?" I'm trying to save up for a house. I don't want my credit to be ran. My BF credit is bad and wouldn't be approved.
I finally gave in and said "will you take $2000." The skinny guy got back on his phone; came back and said this price is way below our market value but you can have it for $2020. My BF said he would pay me back the $2020. I agreed but I used my credit card and signed the agreement and they left. I was told I had a lifetime warranty but there is actually a three year limited warranty.
I was not happy. I was actually pissed. My BF tried to figure the vacuum out but couldn't. So this vacuum sat in my living room untouched. I just looked at it for 4 days and I finally said to myself; something is not right. So I pulled out the contract and ready about the 3 day return policy. The guys didn't say anything about the 3 day return policy. I also looked up reviews which I should have done at first. I told my BF that I saw the vac online for $400 brand new. I told him we've been scammed.
So on day 5 immediately sent in the contract and a certified letter to LA Cleaning Systems saying if I didn't receive my money back, I would contact the BBB and the Consumer Protection Agency. I also disputed the charges with Capital One. The tall skinny guy called me back two days later saying "I thought you said you were happy with Kirby." I never said I was happy with Kirby. I yelled at him and cursed at him to come and get this POS out of my house. He went on to say he was out of town but showed up at my door about 10 minutes later. He didn't ask questions. He got on his phone and reversed the charges to my credit card and hand wrote a new agreement which I took a photo. He took this vacuum and all parts and left. I am hoping Kirby salesman come back to my home. I will slam the door in their face or play them.

I purchased my Kirby in late 2013 while my husband was deployed. We knew we were moving to Japan right after he returned, and I told the sales rep that we would not purchase something so expensive ($1300) without ensuring that the warranty would cover us in Japan. The rep assured multiple times that we would be able to get the cleaner repaired in Japan if anything ever happened to the device. After not even having it for 4 months, it started to shut itself off while vacuuming, and the front piece that holds the roller brush on would fall off the rest of the time. I contacted the company, who told me to go to a Japanese dealer and have them repair it. When I got to the dealer, he told me that he couldn't repair it, because the voltage was different.
When I told the company this, they told me I would have to send the entire device back to a company in America to get it repaired, instead of offering to ship the part needed to the Japanese company. When I went to the local post office to ship it back to the states, they told me that I could not ship it without paying for freight charges because it was outside the biggest size box they would let me use, and outside the weight allowed.
This company then pretty much told me "tough luck" when I explained the situation, and asked what they could provide to allow me and my family, who move back to the states in 2 months, to get the vacuum repaired once we get back to the states without paying $1300 again just for repairs. I was sent over to another guy at the company, about returning my device, in which I was told that they wouldn't accept my device back, as it was outside of their 3 day option. This company is an absolute joke. An outrage. How they have been able to still operate is beyond me. The way they treated me, made me feel horrible. Please, if you're considering buying anything from this company, please don't. Save your money and get a Dyson.

Approximately 8 pm this evening a man (his name was Don) and a woman came to my door asking to demonstrate a vacuum. We allowed them in because the man said "you do not have to buy", he just needed to show his boss a few pads that he had demonstrated on. A few minutes into the presentation the woman left and another man came in. After an hour I asked him to end the demo and he ignored my request and continued the demo.
After I had enough I said, "Please leave" and he started cursing and saying how I took food out of his newborn baby mouth. I was very upset and told him I was calling the police. The second guy said, "Ma'am please don't call the police. We will leave." The first guy took his time gathering his equipment. I made them take it outside to finish packing it. The white van came a few minutes later to pick them up. I could not get a tag number. I am making a complaint with the local police as well. After asking for credentials, none given but he cursed me and my husband out because he didn't make sale.

I bought my Kirby G5 over 18 years ago. My ex-wife set up the meeting with sales. It was a good experience even though I thought I paid too much at the time. Looking back, I'd do again in a heartbeat. When I first bought it I lived in a 1600 square foot house, I got it because my daughter was just starting to crawl and I wanted the carpets to be as clean as I could get them. Fast forward to now: my house is 4600 square feet and my Kirby G5 is as bad ass as the day I bought it. I can't imagine what all these bad reviews are about, show me a Dyson, Shark, or Hoover that's got that kind of mileage?
Sure, I've had to make a few repairs over the years. Someone ran over the cord one too many times while vacuuming and I had to swap that out. The beater bar has been replaced once and I think one of my boys let it fall down the stairs and I had to replace a plastic piece on the handle. So? That's not even the worst of it, I've used it as a shop vac for a couple of years, until my current wife put a stop to that by buying me a real shop vac. Does anyone know how long a $200 Shark lasts? 3 years maybe? Can it suck up a penny off a tile floor? My Kirby is 18 years old and will pick up a quarter.

Yep, I got snarled in. Not only is this Avalir vacuum the worst and so insanely complicated and it doesn't even work after barely using it in a month or two but it will now ruin my credit because you cannot return it. I've driven a car longer and had an OPTION to return it. Nope, not Kirby! They will just repossess it and ruin your credit. I HATE this vacuum, the guy who cunningly sold it to me, and the Kirby company slash family, LOL. Just plain mad, frustrated, and extremely unsatisfied. Only regret and anger.

I had no problem with the salesperson cleaning my floors... a deep clean is always better for me if done by someone else. After the next few days that I used it w/in 27 days the belt broke which I could not get on by myself. I talked with the company that sold it to me. The company would not let me speak to anyone in charge. Then when I finally got to speak with someone he told me that I had only 3 days to return the vacuum. By this time I had lost it and asked "What kind of business are you that I had bought a vacuum and now before the month upon buying, you will not tell the buyer nor will you work with your customer." He went on to say that he was well aware of my case... Looks like he had put off talking to me.
When the salesman sold this vacuum he crossed out the part NOTICE OF CANCELLATION. I actually hate this thing!!! He stated that his men would be out to fix it. No one has come yet. Now, I am still paying for this Kirby vacuum and looking to buy a brand that will stand behind its product!!! As it said if you mark below, this is saying you are not trying fix your problem so I ask you how can you fix something without talking them? I do not have an order # but I do have serial #.

I would like to start off by saying that this stupid vacuum cleaner is the bane of my existence. Here is the short version of how it came to be in my home. My husband is generally a pretty easy going guy unless something breaks in our house. Then in his attempt to fix it he becomes a very irrational version of himself and goes into some sort of trance where the only words he knows are curse words. Usually during these times, I either find a YouTube video and calmly explain to him what he is doing wrong, or tell him I'm going on a walk and that I'll be back when he's done swearing at the toilet, washing machine, crack in the wall, etc. On this particular day, the day when our 10-year-old $35 Dirt Devil finally decided to crap out, he was home while I was at work. The Dirt Devil broke mid vacuum and from what I understand, put on quite the show before it took its final dying breath.
Probably fueled by his anger at the vacuum, he decided it needed to be replaced as soon as possible. My husband is also very nostalgic and recalled his parents having a Kirby when he was a kid that was a pretty reliable vacuum, so instead of doing his research first, he, for whatever reason, decided to take it upon himself to call Kirby directly and actually invite one of their sales people into our home willingly... By the time I got home the deed was done. I could tell something was off, because he walked outside of our house to my car as soon as I pulled into the driveway and started off by telling me he had done something that I was probably going to be unhappy about.
He went on to tell me the story of how the Kirby man came over, gave the same crap story that seems to be in ALL of the negative reviews, about how he was one sale away from winning a big trip through the company and blah blah blah. While I wasn't very impressed with the stupid thing anyway, I figured it couldn't have been that expensive and if it was, it had to have been worth it or he wouldn't have paid for it.
Another thing about my husband is that he is VERY frugal. He is a saver and always thinking about having money for the future, which I actually like about him and has made me more financially responsibly myself. So when he told me the amount of money he dropped to purchase the vacuum, I almost ** myself. I mean, seriously, over 2k for a vacuum?! In what world?! Especially when you can buy a perfectly fine, well-rated, lightweight, easy to use Shark for under $200.
Anyway, I thought I'd at least give the thing a chance, since it already seemed to have cast some sort of spell over my husband. After all, it was ours now, right? From the moment Kirby and me first connected in an attempt to clean, I hated it. The weight of this vacuum alone is insane. I am a 31-year-old, fit woman, who should be more than capable of lifting a vacuum, and I want nothing to do with this Kirby. Aside from the weight, I honestly don't feel like it gives me the best vacuum experience of my life, which surely it should do for the price. We have cats, which means cat litter, and I can rub my hands over the rug in the area of a litter box after a vacuum and find several remnants of litter. I figured a 2k-3k vacuum would be able to take on cat litter and win hands down, but nope.
Then there are all of the gadgets. Who needs 25 different attachments for a vacuum and how is that convenient in any way? The "caddy" they give you to store these parts is made of cheap plastic, not sturdy and takes up a lot of space. And if you don't take off some of the parts correctly by turning off the belt, they don't work when you reattach them and have to be reset. Also, the vacuum is so bulky. It doesn't even fit under my bed, like most vacuums do. It just bangs the bed-frame, as if it's laughing at me.
There is also the issue of them promising to send us the steamer so we can clean areas of our carpet. It was supposed to be mailed within 3 business days of the sale. I think it took us about 4 months to get it, and that was after I made my husband start calling them every few days to get a status update. They kept telling us we were at the top of the list for the next shipment. I didn't understand? Do they have a factory make them hot off the press as the Kirby's are sold? When we finally did get it, they forgot to send a crucial part that is required to actually use the steam cleaner portion of the vacuum. At that point I pretty much gave up.
The thing that sucks the most is that I have to pretend I tolerate the damn thing. I know my husband feels guilty about his splurge and really thought he was doing something great for our household. I am currently working on a way to "accidentally" destroy it. Lucky for me, I am unbelievably clumsy and good at truly accidentally breaking things that are meant to be pretty solid, so I know one day I will win the war against the Kirby. My advice to anyone and everyone, is DO NOT BUY THIS VACUUM. It will come back to haunt you over and over again.

My recent experience with these independent Kirby dealers was similar to Joan of Trumbull's. This happened yesterday and I basically had to threaten the Kirby folks to leave. Initial encounter was someone ringing my doorbell. I was expecting a package and only answered assuming it would be the delivery person. It turned out to be a young lady asking if I was the man of the house and pitching a promotion for a "free vacuum cleaning service" that would "only take 30 minutes max". I told her it's been a long day and still have things to do before bed so I would only let her in if she will be done within 30 minutes as stated. She promised "it wouldn't take more than 30 minutes". I begrudgingly agreed to let her do the "promotional cleaning".
The young lady tells me she'll be right back. I didn't see her again. I was greeted a few minutes later by another young lady (going to refer to her as Lady B) and a guy instead. Here's where things went downhill. Lady B introduced herself and her sales guy (the Lackey) and left. It took the lackey nearly 2 hours to finish. Like Joan's situation, the lackey left dirty paper discs all over my carpet. He was going to put them on my kitchen table at first, but I instructed him not to. He kept trying to stall time and convince me how this vacuum cleaner was essential to my house even after my refusals every time. I told Lackey to hurry up with the cleaning and leave.
Lackey then called his "manager" after receiving his 10th or so rejection. Lady B comes back within a few minutes of this call and tried her sales tactics on me. She boasted about all her signatures and sales numbers and how she "already won her trip", but wanted to help Lackey win his "trip". I could care less about their "trips". They were taking up my time now because they went well beyond the "30 minutes" and I was getting irritated. I told Lackey and Lady B that I get up really early for work and they're putting me behind my schedule. They ignored that and went on about getting me a "good deal" that's "affordable" for me. I shot down their offers again and told them to leave. They ignored that too and tried working another "affordable deal" with me. I rejected them again and told them I was getting upset because they're now messing with my time.
Lady B explained that they could not leave until Lackey performed the "carpet washing" in my house so he'll get credit. She insisted that he needed to clean all my carpet areas in the house. I told her ** he's doing that. That would take another hour or so. She did not specify how much Lackey had to "carpet wash" to get credit, but only recommended for me to let him clean all my carpet areas. I should have kicked them out at this point, but let my "caring side" get the better of me. If all he needed to do was perform this "carpet washing" to get credit, then he can wash a small designated area of my choosing and be done within 5 minutes or so. They agreed and were allowed to do their "carpet washing", but took around 10 minutes to clean a very small portion of a corner area.
Lackey then suddenly goes uninvited to my nearby restroom and washed his ** dirty vacuum pieces in my bathroom sink. What's worse? He left a mess in there while Lady B distracted me by attempting another failed deal. I was fired up at that point and told these ** to get out of my house because they already wasted enough of my time. Lady B said I was walking away from a "great deal" many of her customers don't get. I told her I didn't care and instructed her to leave. She left, but not with Lackey. She said he'll leave when he's done packing his stuff.
Lackey took his sweet time packing his stuff and tried again to make me feel like I was losing out on a good product and a "killer deal". I told Lackey that if he wasn't out of here with all his ** within 5 minutes, he's going to regret stepping foot in my house because he was now trespassing. Lackey became more quiet, but tried making friendly conversation with me at this point. I kept my responses short and to the point to prevent further conversation. Lackey packed up his vacuum and was getting ready to leave, but I told him to pick up ALL his stuff including the dirty paper discs. He acted like it was okay to just leave those dirty things behind and I told him to grab those discs with him or I'd shove it down his throat because he already left a mess in my bathroom. Lackey grabbed his paper discs and left.
These Kirby dealers were completely unprofessional and inconsiderate. They lacked basic customer service skills and should not be working in this type of job. As a salesman, you don't go and create a mess in someone's home and not clean it up. You don't argue with the customer and you don't go to places in someone's home you're not permitted to go. If Kirby is a reputable company, people like these dealers will definitely tarnish their reputation. I was close to calling the police to get these ** off my property.
I may have considered purchasing their vacuum cleaner at a later date/time had they been professional and considerate. I'm on a busy schedule Mon-Fri and they set me back at least two hours all because I was being the considerate one allowing them to do their thing (on my time) so they could get "credit" for whatever earnings. Lackey was so unprofessional that I almost ended up attacking the guy just to get him out my house. I've always been leery of solicitors, but made this mistake by falling for their "free promotion". I will never let solicitors in my home again. There's too many possibilities that a catch is always included in their "free promotions".

I was robbed by this company. I called them within 3 days of purchase. They said they would refund my money and they never did and won't answer or return my calls. How in the hell do they get away with that. I never even got my receipt for the purchase. Wish I could see these crooked ** again.

I am living in Dubai, United Arab Emirates. One day I received a call from representative manager of Kirby products in UAE, asking me if I will authorise his people to come to my house, make a demonstration of their new product, which enquiry I afford to them. Two persons came to my home and told me that they come for demonstration. The sales director left after 5 minutes and left the other person to do the show, which started at 1:30 pm til 5 pm. After showing me the performance and the benefits of the vacuum, he called his director who joined us within minutes. He asked me about the equipment, I told him it looks fantastic, offering many options and can make life easier and more healthy at home.
He continued showing me the number of customers who purchased the equipment and who are satisfied with. And later on, he showed the price! My goodness! 12,950.00 Dirham, the equivalent of 3,532.50 USD. I apologise immediately and told that I cannot afford such a price for vacuum but he was too pushy and made a lot of proposals as well as easy instalment schedule, plus extra gifts coming with... After one hour more, he convinced me and I accepted to close the deal. We agreed that he will send me someone to teach me how to use it and to enjoy my new gadget. At night, I couldn't sleep and I felt I was scammed by the way he was pushing me to buy it, because even when I tried to get them out of my home, asking for some time to think and take my decision, he didn't give up and continued till he got what he wanted.
Next day, I called the director, told him that I don't want anymore the vacuum and asked him to cancel the transaction. He came within one hour, tried to convince me, but I was firm. However, I was seen paying 4,000.00 Dirhams equivalent of 1,086 USD, which he took cash, refusing a cheque. Finally, I lost 4,000 Dirhams but I saved 9,000 Dirhams. Now, I am confused what to do? The first thing, I wrote this comment and I will think to take any action to avoid scamming other people.

Door to door salesman gave good pitch. I now know the price of product was overstated. Started out as over 2400.00 dollars. Talked down to 1600.00 dollars. I fell for it. I am a retired employee of the Federal Government and should have known better. These people should be ashamed.

Around 7 PM, I was sitting in the living room playing some video games when I heard my doorbell ring. I have a window in the living room looking out to the front door and didn't recognize the person, but I figured I needed to see who it was as they were able to see me. A lady in her 30's told me that she was going door to door advertising a new product and that she only needed to demonstrate to one more home to meet her quota. She offered a free product in return and claimed that she would get paid for just giving a demonstration, and that she was not selling anything. I really didn't want to let her in, but I figured I would be nice and let her do her thing, especially as she said it would only take a few minutes.
She walked out to her van where she came back with a younger guy, probably mid-20's. I noticed he was dressed in a white button up shirt with a tie and black pants, and I honestly thought that they were Jehovah's Witnesses for a moment. As they got closer to the door, I saw that the box he was carrying said "Kirby". My brother had went through the same thing about a year ago and I knew the troubles he had; he spent around $3000 for a vacuum that was way too heavy, had too many attachments, and he never used it. I already decided that I didn't want it before they walked in the house.
After they come inside, she walks out to the van, where I assume she goes to get more stuff. However, she ends up driving away, leaving this guy in my house. He starts off with the whole, "I'm selling these for a trip to the Dominican Republic and I only need 2 more sales to go." I figured it was just a scam to get people to give in to buying the vacuum. He started in my living room by showing the air blower, the car shampooer, and the various vacuum pieces. He then moves on to our bedroom, where he proceeds to vacuum the bed. He tries to say that the stuff he was sucking up was dead bugs and their excrement, but anybody who knows anything realizes that it's just dead skin that is in every bed.
He then goes back into the living room, where he tries to vacuum and show the amount of dirt. He doesn't have much luck though, as I already pay to have my house cleaned weekly. About that time, the woman, which I found out to be his supervisor, and another man, her boss, shows up and let themselves in my house. He finished the demonstration by showing the sweeper attachment for hardwood floors. The top boss asks if I would be willing to purchase the Kirby if we could find a good price. I reluctantly agree, as I found some of the attachments to be handy for cleaning the cars and some upcoming projects, like painting. He goes through the list of possible discounts and finally settles on a price of $2,142.48.
I decided to take the plunge and bought it outright on a credit card, as I thought it would be a very handy device. They made sure to say that I had 3 days to return the Kirby if I was unsatisfied, but that it would cost the salesman $300 if I did. I thought to myself, whatever, that's probably his commission. That's the way it goes. They also made sure to take my old vacuum and give me $200 credit for it. Oh, and the entire demonstration took about 2.5 hours, way longer than the "few minutes" the original lady claimed it would take. Once they all left, I tried the Kirby in my bedroom and I did like the way it handled, but it was way too heavy. As I laid in bed that night, I could barely sleep as I had a great deal of buyer's remorse. I couldn't believe the fact that I spent over $2000 on a vacuum cleaner. I read reviews of other people's experience with the company, and felt that I had been scammed.
All of the experiences everybody else had were identical to mine: the "big trip" prize, the haggling of prices, just all of the same stuff. I honestly felt that if I had declined buying the vacuum, I would have received a barrage of insults like many others. I decided that I didn't care who it affected, I was taking the vacuum back the next day. It took me a while to figure out which building they were in, but I finally showed up the following day with the Kirby and full intentions of returning it and getting my old vacuum back. I walked in the door and they asked how they could help. I stated that I bought a Kirby the night before and wanted to return it. The guy asked me why I wanted to return it, in which I said that I didn't think that I needed it anymore. After that, the guy proceeded to look at me and say, "Yes, you do." I looked directly at him and firmly said that I just want to return the Kirby.
He dropped the salesman pitch, brought me back my old vacuum, and we signed the paperwork to void the purchase. He told me that they would issue the refund today and it might be a few days until the money was credited to my card. I thought to myself, they were sure fast taking the money out, but they like to take their time putting it back in. And I was right. Three days later, I called to see if they had issued my refund yet. A hateful woman answered and just said that it will take 7-10 days for the refund to hit my account, and that was the end of the conversation. The Friday of the following week, the money still hadn't been refunded. I called again, where they said that it had been submitted and the money should be in my account any day. Monday morning, exactly 2 weeks after I purchased the Kirby, the manager of the store called me and said that he didn't realize that the return never went through.
He came to my house and gave me a check for the refund, but postdated it for that Thursday, 3 days later. All I have to say is DO NOT BUY A KIRBY! The salespeople are far too pushy, they tell the same lies to try and gain sympathy from the homeowner, they sell the vacuum for many various prices, and they beat around the bush when you try to get a refund. I'm going to take the money I spent on that Kirby and put toward some needed house renovations. The vacuum cleaners may be nice, but they are definitely not worth $2000, or whatever price they try to haggle you to.

ConsumerAffairs Research Team
The ConsumerAffairs Research Team believes everyone deserves to make smart decisions. We aim to provide readers with the most up-to-date information available about today's consumer products and services.
The Kirby Company is a division of the Scott Fetzer Company, which was founded in 1914. It is named after Jim Kirby, who designed the company's early vacuum cleaners.
Scheduled demonstrations: Potential buyers can schedule demonstrations to help them decide whether they want to own Kirby vacuums.
Useful tools: Kirby home care systems have tools that let them convert into everything from air pumps to carpet shampoo systems.
Customer service: Kirby offers a wide range of customer services, including online how-to videos and phone support.
Limited warranty: All Kirby vacuums come with three-year limited warranties.
Maintenance services: Rebuild and maintenance services are available to lengthen the life of Kirby vacuums.
Best for Kirby's flexible vacuum system makes it useful for homeowners, renters, landlords and drivers.
Kirby Vacuum Cleaners Company Profile
Company Name:

Kirby

Year Founded:

1914

Address:

1920 West 114th Street

City:

Cleveland

State/Province:

OH

Postal Code:

44102

Country:

United States

Website:

http://www.kirby.com/